It all started with a random conversation between Alena and a stranger. At the film studio, Babenko was approached by a man who almost noticed her nose. Instead of kind words, the interlocutor compared the appearance of the actress with a fictional character.
"I always thought I had a beautiful nose. But in his youth there was such a case. I then just got to Moscow, came to Mosfilm for the first time, walked the corridors, admired the photos, and then a man saw me. We met, we talked, and suddenly he said, "Oh, you have a nose like Pinocchio's!" – the actress remembered.
You can discuss the latest news in our Telegram, VK, Yandex.Zen
After that, Babenko began to look for flaws in his features. "I remembered it for the rest of my life … I thought that my nose was so cool, smooth, and here is Pinocchio. That is, if I become an artist, I will be filmed only in fairy tales? For a while I had a serious complex in this regard, but then I just got tired of thinking about it. I decided that I would have to fall in love with my Pinocchio nose and live with it, "the star told Antenna-Telesem magazine.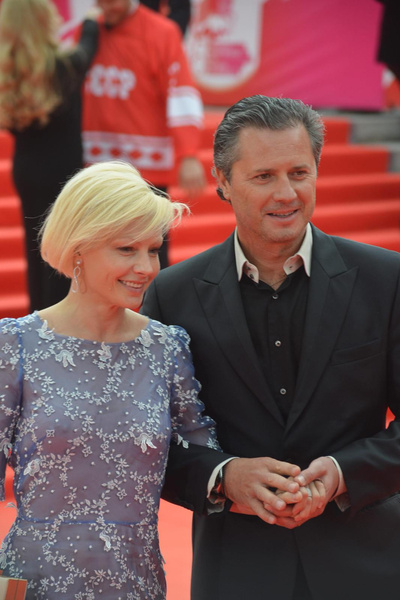 But now Alena is an example for many women. The movie star keeps himself in great shape: he monitors nutrition and leads a healthy lifestyle. "There is nothing cunning in my cosmetology history and there never was, the procedures are ordinary. I like to play sports, I don't eat much, I don't sleep much, unfortunately. I have nothing cut off, not inserted and nothing cardinal with the face is done. You know, I'm one of those women who is waiting to invent an injection tomorrow, a dropper of youth, so as not to cut anything.
Now really fantastic medicine and cosmetology, a lot of interesting techniques. I am a natural person, I love everything natural, so as soon as I am told about drips with vitamins, herbs, I answer: "Come on!", And as soon as some chemistry, it becomes scary. I'm afraid of her, even though we've been living in the chemical world for a long time. Chemistry is everywhere – in bananas, in apples, from which I conclude that the human body is very strong, we just do not know its capabilities. I believe in the body, in psychosomatics, self-suggestion and massages, "Babenko shared her secrets.
Alena Babenko: "Doctors say that people come ready to die, instead of being treated"
Between rehearsals, Alena, of course, plays on the stage of the Sovremennik Theater and acts in movies. Soon the series "Class Katya" will be released on STS, in which Babenko will play the role of Nora Spartakovna's teacher.
Photo: PhotoXPress.ru