Another graphics card on a graphics processor developed by a local company was presented in China. Startup Moore Threads has introduced the MTT S60 graphics card for desktops and workstations, as well as the MTT S2000 server accelerator. The desktop model is even able to run games – it was shown at the League of Legends at the presentation.
Startup Moore Threads was founded and led by Zhang Jianzhong, a former vice president of China's NVIDIA and GM, and has been involved in graphics technology for 15 years. It is noted that the startup Moore Threads has assembled a strong team of Chinese and foreign engineers and specialists, which in combination with such a leader and allowed to create real video cards in less than two years.
The MTT S60 graphics card is built on a 12-nm graphics processor with the first generation MUSA architecture, which has 2,048 cores. This novelty received 8 GB of memory. In turn, the MTT S2000 accelerator is also based on a 12-nm GPU with the same architecture, but with 4096 cores. The chip is complemented by 32 GB of memory. Both new products take up only one expansion slot.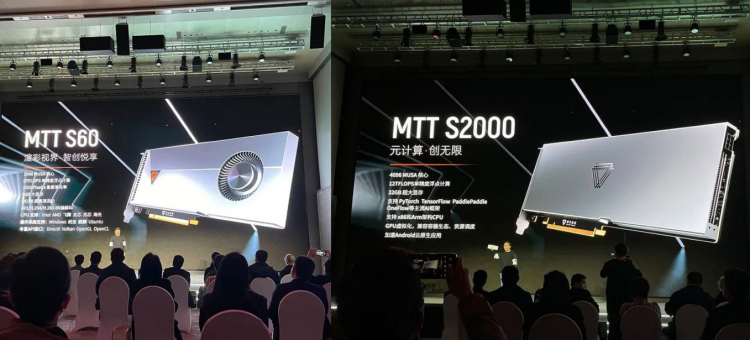 For the desktop novelty, the declared performance is 6 Tflops, which is comparable to the power of the Xbox One X game console. And the NVIDIA GeForce GTX 1070 graphics card offered 6.5 Tflops. In turn, the MTT S2000 provides 12 Tflops of performance slightly less than the GeForce RTX 3060.
What exactly is the architecture is not specified, but it was noted that the presented GPUs are suitable for 3D-rendering, scientific data processing and process modeling, work with AI and other tasks.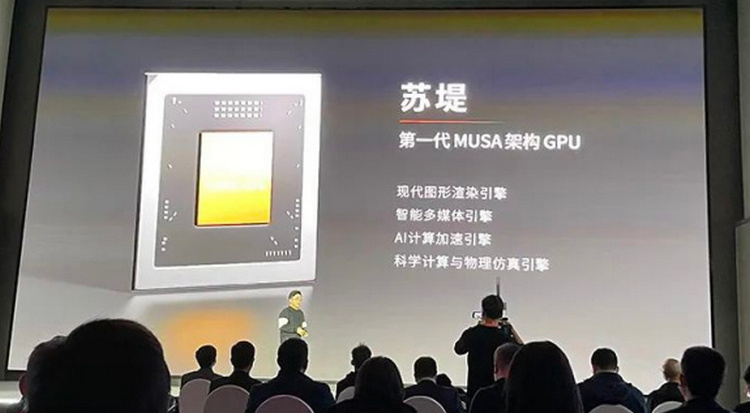 Also, GPUs on the MUSA architecture have four main engines: rendering, AI, video and physics. It was shown at the presentation that the video card can handle the game League of Legends. Not the most difficult game in terms of graphics, but still it shows that the video card is able to work with global lighting, anti-aliasing, shading, reflections and other technologies familiar to gaming.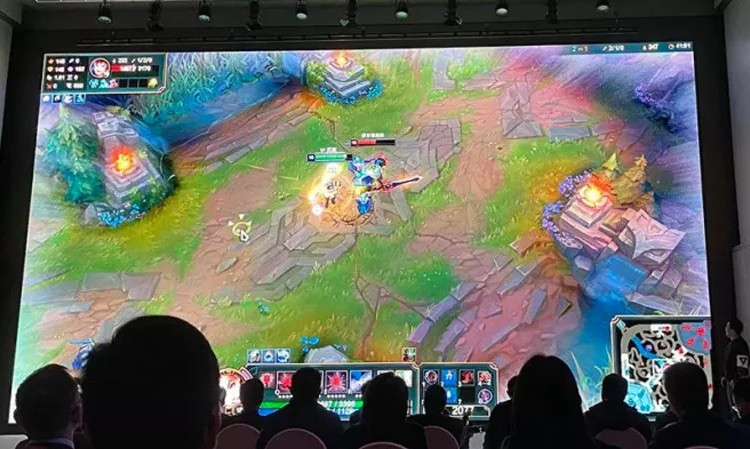 It was also noted that MUSA-based GPUs support a number of popular AI frameworks, including graphics processing acceleration, audio processing, image and voice recognition, and more. The video engine, according to the developers, supports 8K and the AV1 codec. And the physical engine supports Unity, Houdini and Unreal.
It was also noted that Moore Threads pays great attention to the software component, in particular, drivers and support for video cards of various software. It was stated that the new products are compatible with OpenCL, SYCL, CUDA, Vulkan, DirectX, OpenGL / GLES and other interfaces. The presented video cards can work on x86 and Arm systems with all popular Chinese operating systems.
If you notice an error – select it with the mouse and press CTRL + ENTER.