Legionnaires continue to leave the RPL. Today, Moscow's Spartak announced Ayrton's departure. Some clubs have been particularly hard hit. For example, Krasnodar and Rostov have a total of 15 fewer foreigners. Among those who left our championship, there are stars. We gathered a whole team of them. Scheme – "3-4-3".

Hvicha terminated his contract with Rubin. One of the reasons is pressure. LIVE
Goalkeeper – Yaroslav Godzyur ("Ural")
Let's start with the goalkeeper. The only player in this role who left Russia is Yaroslav Godzyur, who until recently played for the Urals. The 37-year-old Ukrainian footballer moved to Krylya Sovetov in 2006, then returned to his homeland, and since 2008 he has been in the RPL – first in Akhmat, then in Yekaterinburg. He recently terminated his contract.
Gozyur was not the main player in the Urals this season. He played only three matches in the RPL and conceded four goals.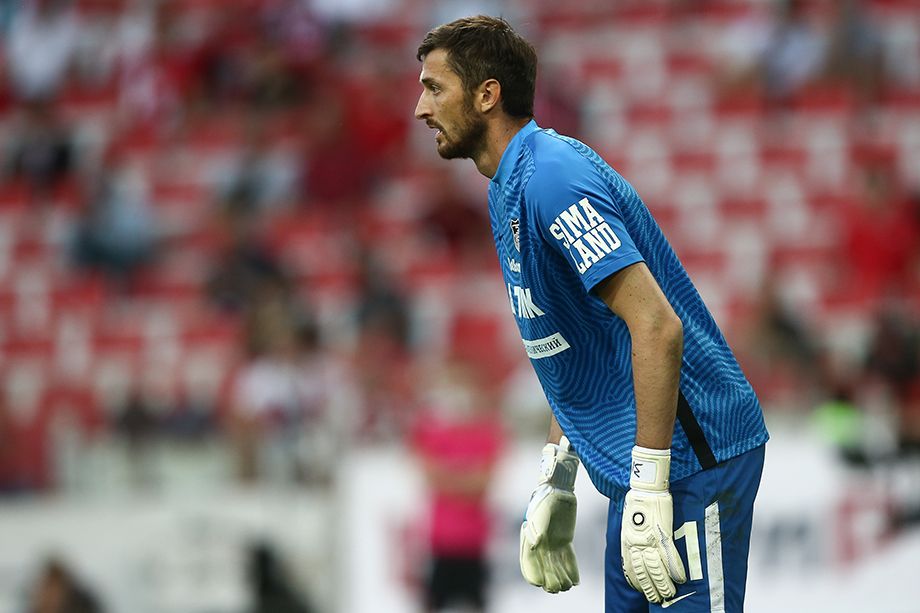 Photo: Edgar Breshchanov, "Championship"
Central defender – Christian Ramirez (Krasnodar)
One of the losses of "Krasnodar". Ramirez, like Ayrton, plays as a left-back, but in our team he found a place in the top three. Christian has played for Krasnodar since 2017, and in early March suspended his contract. The agent of the 27-year-old Ecuadorian assured that the footballer will return to Krasnodar.
This season, Ramirez has 12 matches in the Russian championship, 11 of which are in the starting lineup.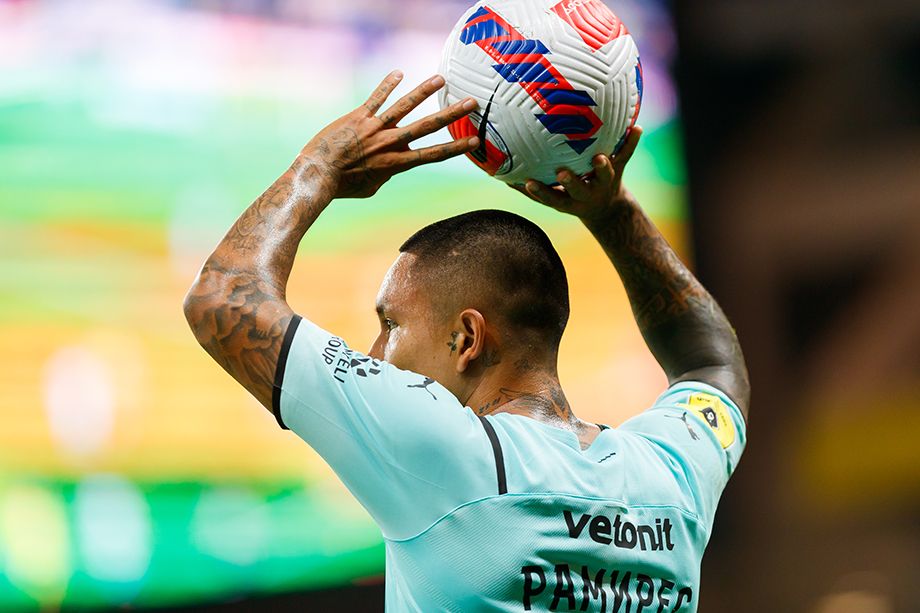 Photo: Artyom Gusev, "Championship"
Central defender – Yaroslav Rakitsky (Zenit)
The second Ukrainian on this list. Rakitsky spent most of his career at his native Shakhtar Donetsk, and in 2019 he came to conquer RPL with Zenit. It turned out great: three championships, a Cup and two Super Cups. In early March, the 32-year-old left the club from St. Petersburg and now plays in friendly matches for Kharkov "Metalist".
Rakitsky has scored 15 games in the RPL this season, one goal and four assists. Sergei Semak will have to figure out how to make up for lost creativity.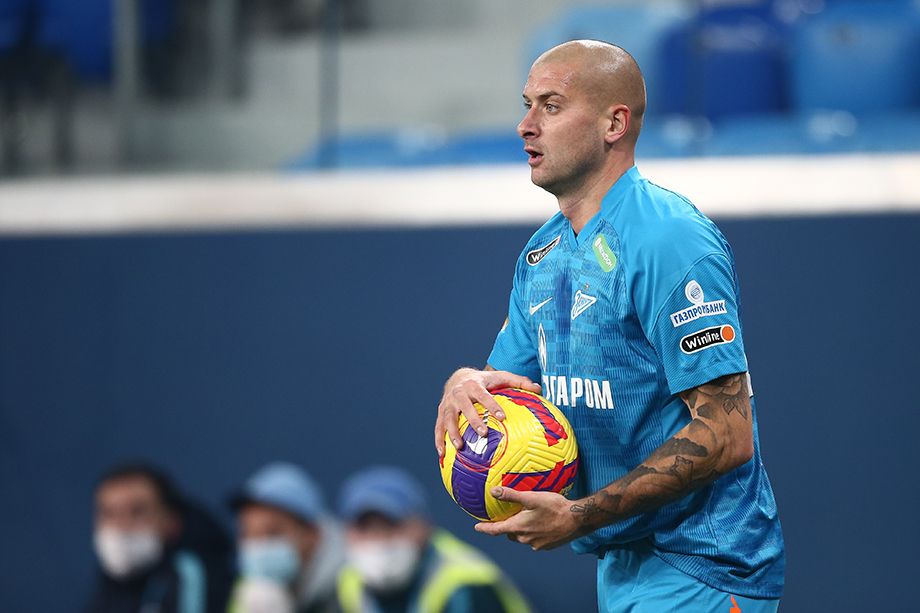 Photo: Edgar Breshchanov, "Championship"
Central defender – Pablo ("Locomotive")
And here is the only loss of "Locomotive". Pablo moved to Moscow last year, immediately became a major, and in mid-March fled home to Brazil. Now the 30-year-old defender will play with Ayrton for Flamengo.
This season, Pablo has managed to play for Lokomotiv 13 matches in the RPL and score one goal.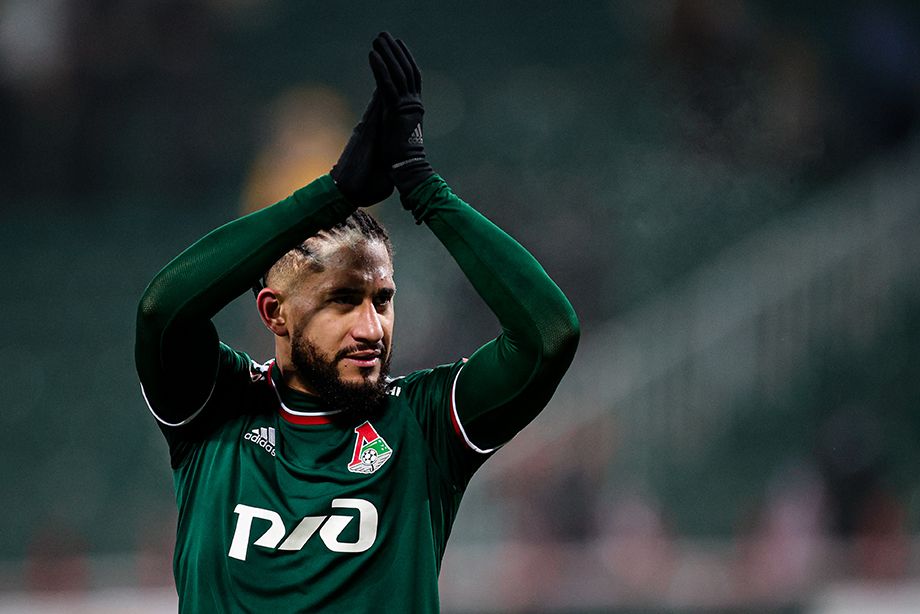 Photo: Dmitry Golubovich, "Championship"
Left lateral – Ayrton Lucas (Spartak)
The first and so far the only loss of "Spartacus". Ayrton has been without an alternative on the left flank of defense since 2019, when Dmitry Kombarov left the Red and Whites. The 24-year-old Brazilian has flown home and will now play for Flamengo on a lease with the right of redemption.
This season, Ayrton played 21 games for Spartak in the RPL and even scored one goal. Red and white will obviously miss him.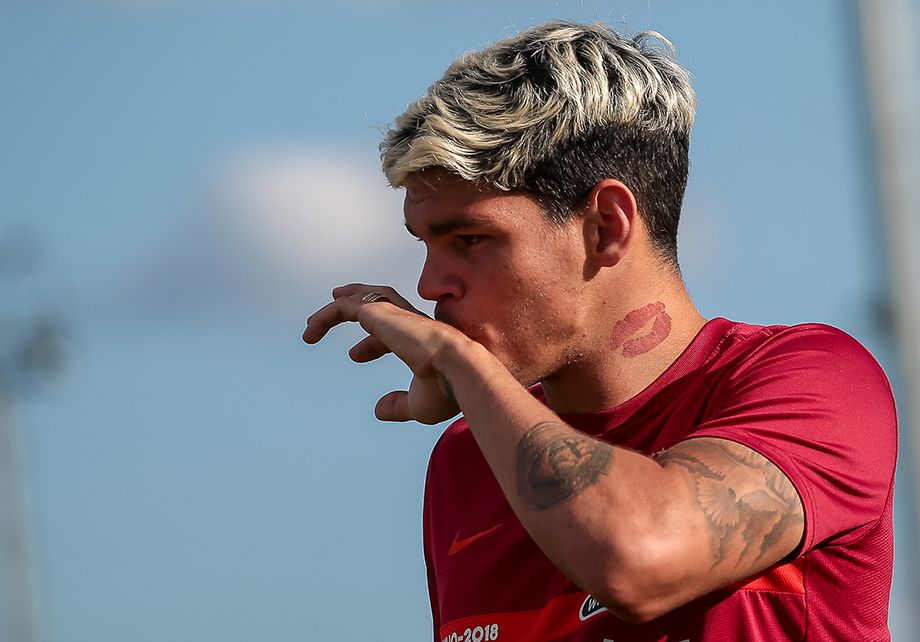 Photo: Edgar Breshchanov, "Championship"
Central midfielder – Grzegorz Krychowiak (Krasnodar)
Let's move on to midfield. Krykhovyak has been lighting in Lokomotiv since 2018, and in Krasnodar since last year. Grzegorz did not want to return to Russia after his vacation and eventually suspended his contract. At least until the summer, the 32-year-old Polish midfielder in AEK Athens.
This season Krykhovyak has 15 matches in the RPL, four goals and three assists. Serious loss for Krasnodar.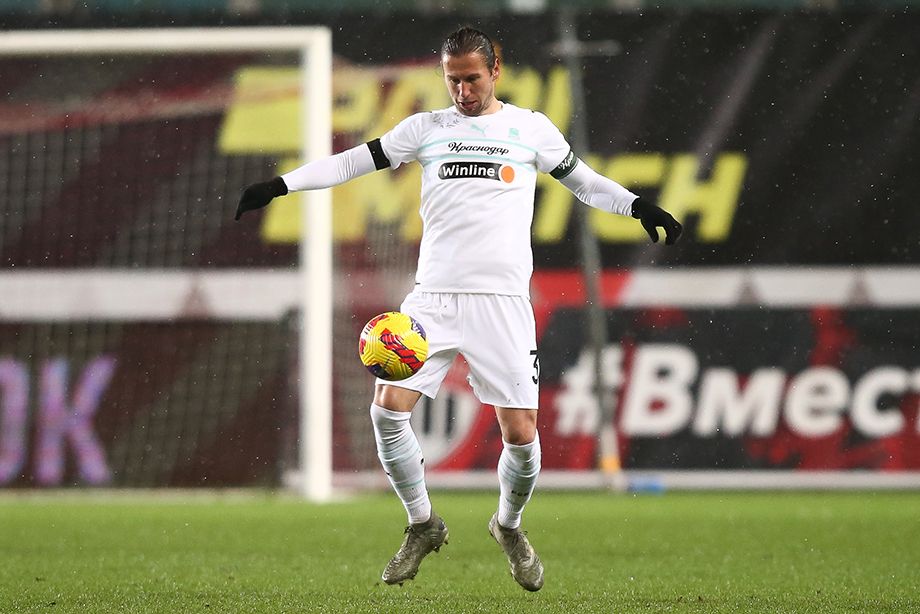 Photo: Edgar Breshchanov, "Championship"
Central midfielder – Remy Cabella (Krasnodar)
We pair Krykhovyak with his former Krasnodar partner Remy Cabell. The Frenchman has played in Russia since 2019, and in mid-March terminated his contract and still remains without a club. The 32-year-old football player did not think that his story in "Krasnodar" would end like this. He says he is devastated.
Cabella has played 16 league games and scored four goals this season. Krasnodar has lost one of its main stars.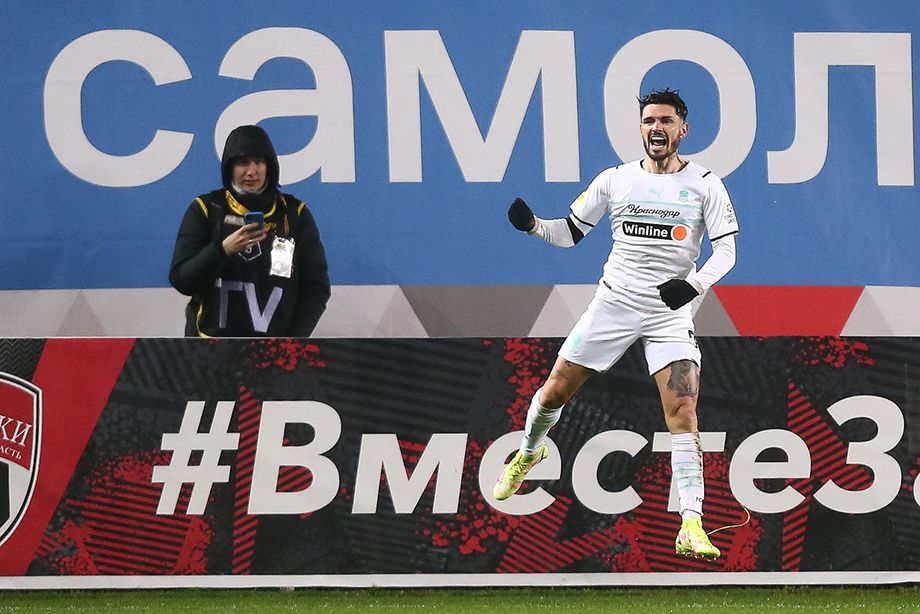 Photo: Edgar Breshchanov, "Championship"
Right lateral – Filip Uremovich (Rubin)
We put Uremovich on the right flank of the defense. The Croatian defender has been playing for Rubin since 2018, and suspended his contract in mid-March. Philip will spend the rest of the season at English Sheffield United. According to the agent, the 25-year-old football player will return to Kazan in the summer.
This season Uremovich took part in 18 Rubin matches in the Russian championship.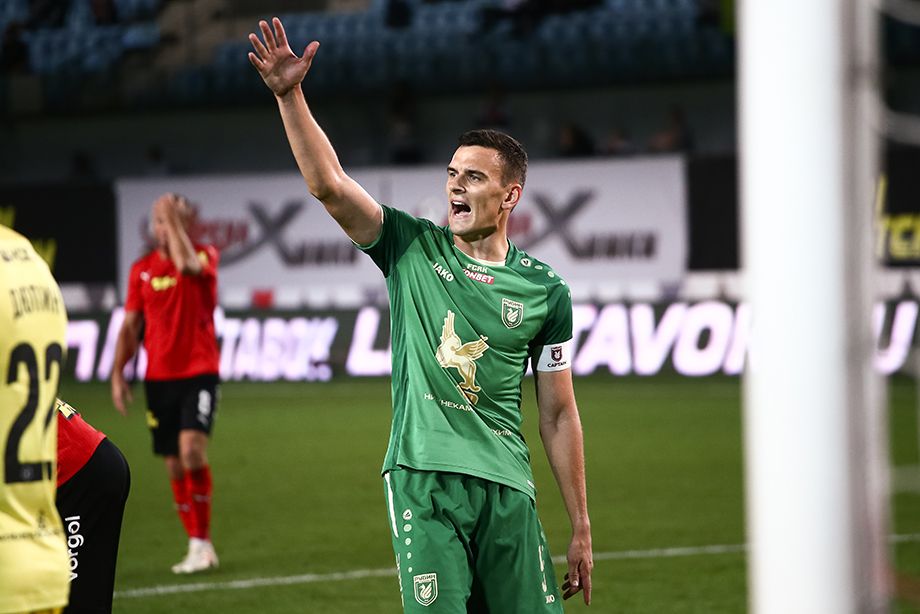 Photo: Edgar Breshchanov, "Championship"
Left forward – Khvicha Kvaratskhelia (Rubin)
One of Rubin's four losses. In 2019, Kvaratskhelia was a member of Lokomotiv, and since then he has played in Kazan. In late March, Hvic suspended his contract and left for his homeland. The 21-year-old Georgian winger will spend the next few weeks at Dynamo Batumi.
This season, Khvich played 19 games for Rubin in the RPL, scored two goals and gave up four assists. Loss not only for the team of Leonid Slutsky, but also for the whole championship.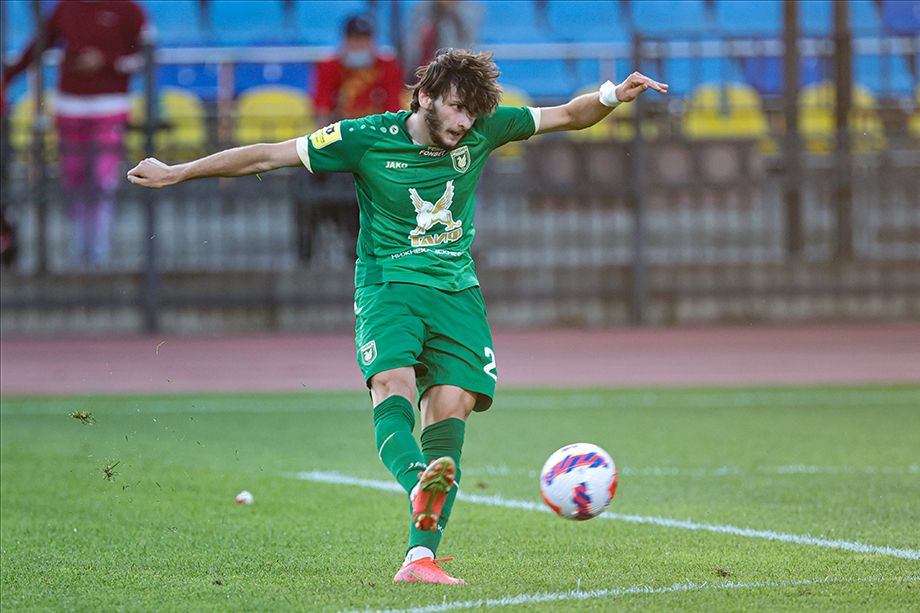 Photo: Dmitry Golubovich, "Championship"
Central striker – John Cordoba (Krasnodar)
And Krasnodar suffered again. Last summer, Cordoba was bought from Hertha Berlin for € 20 million, and he immediately began to justify the investment. In early March, the 28-year-old Colombian striker suspended his contract with the club.
In half a season as a part of "Krasnodar" Cordoba played 15 matches in RPL, scored six goals and gave four assists.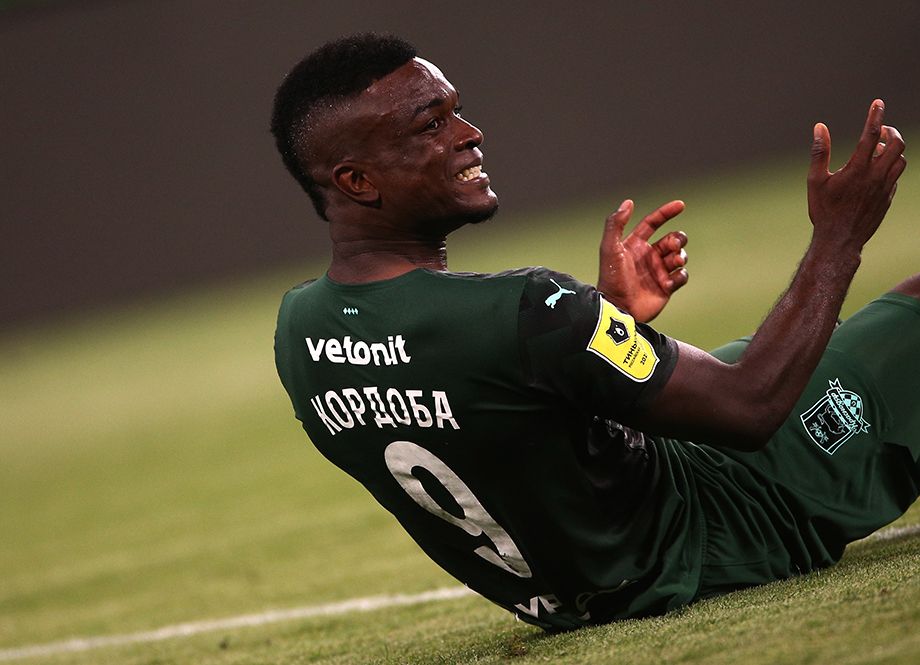 Photo: RIA Novosti
Right forward – Wanderson (Krasnodar)
And another representative of "Krasnodar". Wanderson has played for the club since 2017 and has long been his own. In early March, the 27-year-old Brazilian suspended his contract and rushed to rent to Internacional.
This season Wanderson has not played a single official match for Krasnodar. Before leaving, he was recovering from a serious injury.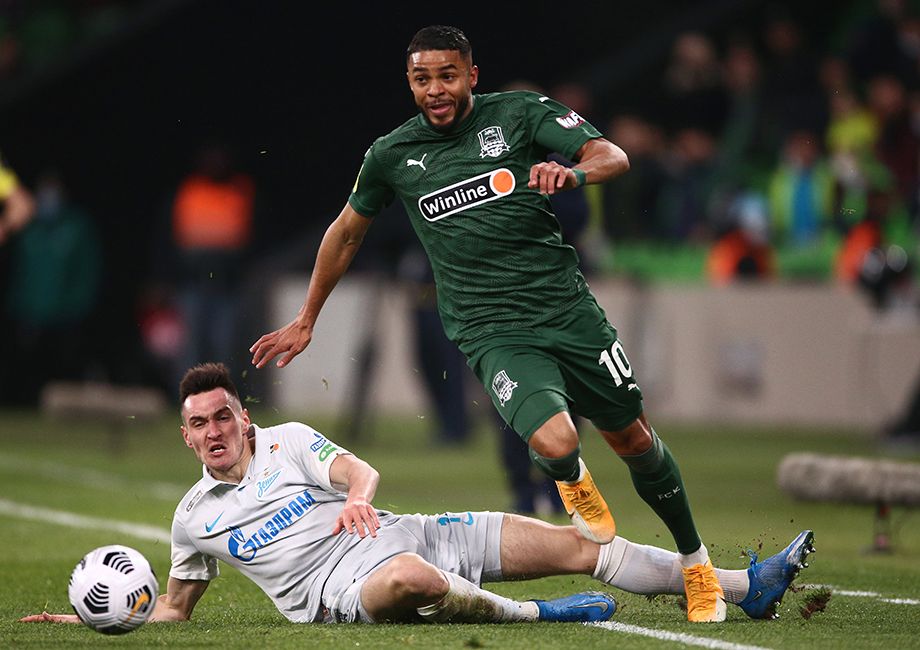 Photo: RIA Novosti
Spare
There are so many legionnaires who left that they were even on the bench:
Defenders – Cayo, Junior Alonso (both – "Krasnodar"), Bartolomeu Bashtush, Dennis Hadjikadunich (both – "Rostov"), Bruno Viana, Philip Dagerstol (both – "Khimki");
Midfielders – Victor Klasson ("Krasnodar"), Anders Dreyer, Sead Hakshabanovich (both – "Ruby"), Armin Gigovich, Pontus Almqvist, Kento Hashimoto (all – "Rostov"), Artyom Polarus ("Akhmat"), Zuriko Davita "Arsenal");
Forwards – Didier Lamkel See ("Khimki"), Sylvester Igbun ("Nizhny Novgorod").
Head coach – Daniel Farke (Krasnodar)
This team also has a coach. Daniel Farke was building a nice Norwich striker, but he never managed to establish himself in the Premier League. Earlier this year, the German was invited to Krasnodar, and he agreed. Farke spent the pre-season, but the official matches never took place. Before the resumption of the season, the specialist terminated the contract with the club.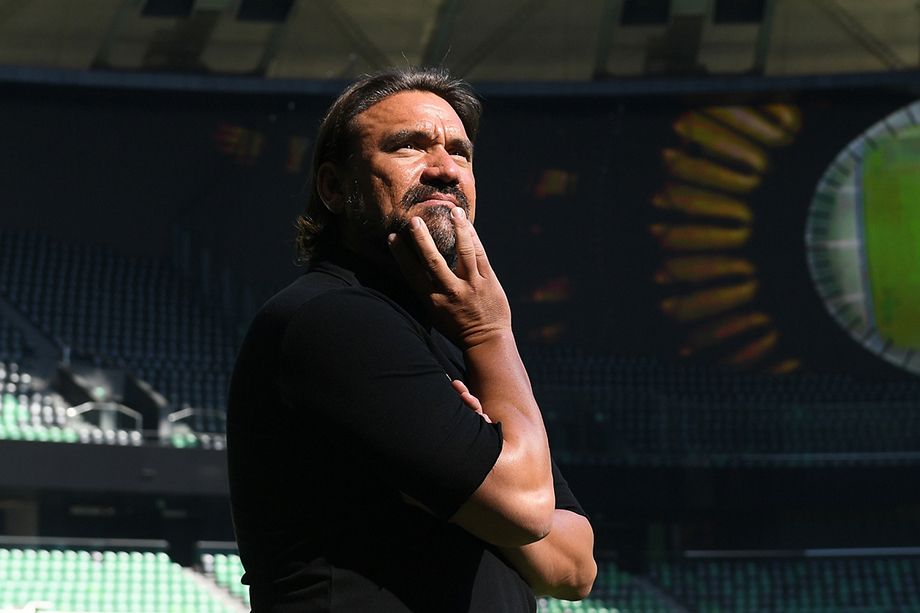 Photo: vk.com/fckrasnodar
In Russia, the coach was appreciated. The words of Matvey Safonov say a lot: "Farke could be the strongest" Krasnodar "in history. He was the first coach to approach tactical training so thoroughly. There were a lot of ideas, tactical preparations, our frames were removed, we were allowed to create. "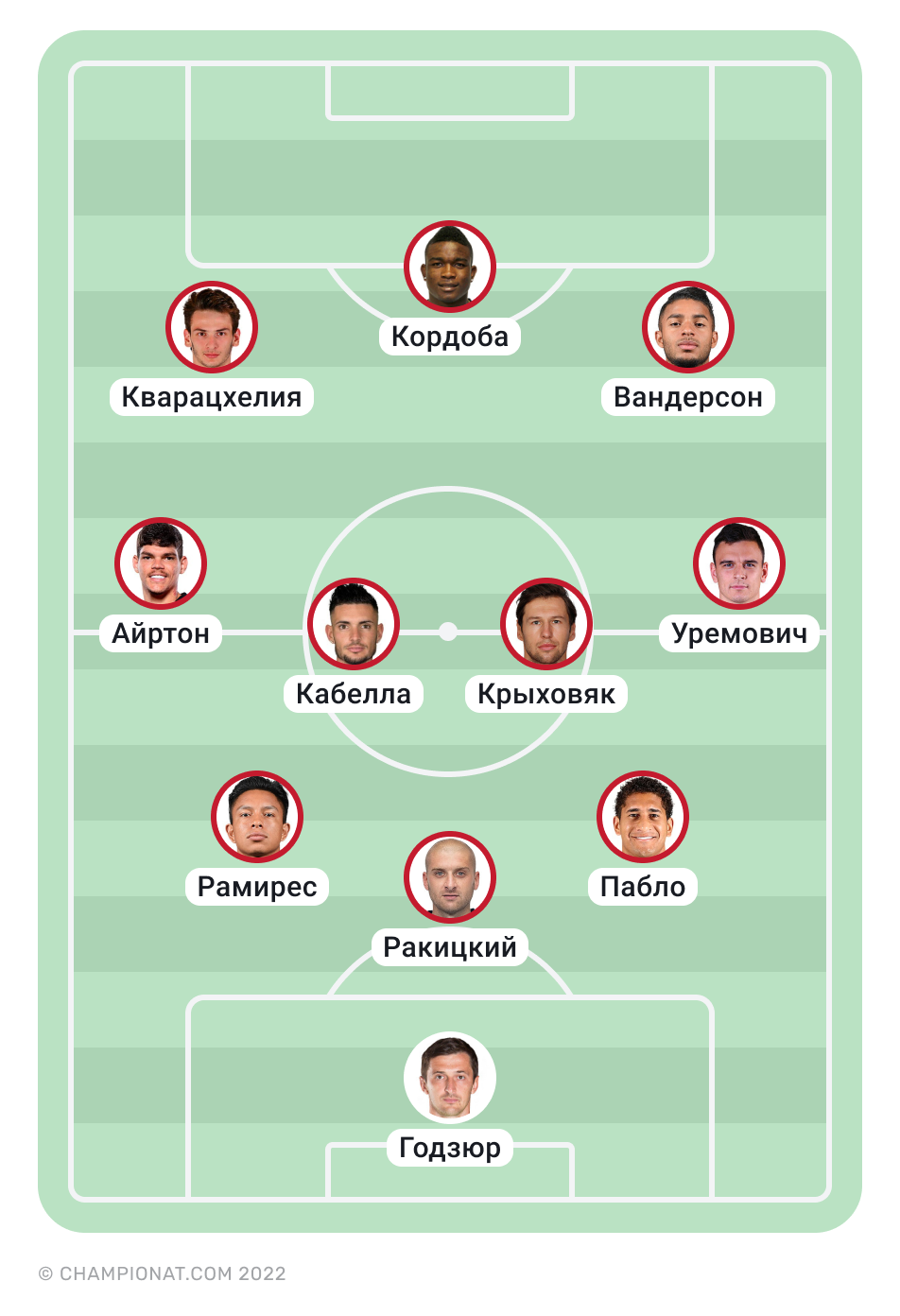 The composition looks powerful. It seems that such a team would fight in the RPL for the championship.