Daniil Serokhvostov is a bright debutant of the Russian biathlon team. And on the track he was doing well, and outside of it he shone with his openness and humor. In an exclusive interview with the Championship, Serokhvostov told several cool stories: about an autographed white cat rescued by Elena Vyalbe, about an unsuccessful advertisement by Dmitry Guberniev, and about the emotions from Latypov's shooting in the Olympics relay.

"In all the years we have the most cohesive team." Biathlete Khalili – about the 2022 Olympics and the national team
"I rate the season at 6.5 out of 10"
– Daniel, in the first stage of the World Cup you replaced Alexander Povarnitsyn, who passed the selection, but could not go because of the changed rules of the IBU. What did you think about when you suddenly realized that you were going to KM?
– At that moment I did not feel anything at all. I was already set up to go to the IBU Cup, and then I was told I was going to the World Cup. For me, this was not some unexpected news, I perceived it without any panic or fuss. I aspired there and wanted to get there. When I was told that I was going, I was happy, but there were no strong emotions.
– How do you assess the debut season at the highest level?
– 6.5 out of 10. I didn't do well in sprints and passes in the World Cup, and the Olympics were a big failure.
– At the SBR Cup in Ufa, you and Latypov finished beautifully together. Who else would you like to meet at the finish line?
– It would be cool if I, Edik Latypov and Karim Khalili finished. We would check which of us is the best finisher. And so, with no one else and uninteresting. Of the foreigners, I would like to finish with Hofer, as he beat me at the finish line once and I would like to take revenge.
– Will it be possible to bypass the Belarusian biathletes at the Russian championship in Tyumen?
– I think the Belarusians will not run as hard as in Ufa, and their form will fall to Tyumen. Also in Tyumen a slightly different route – there are more climbs and functionally it is heavier.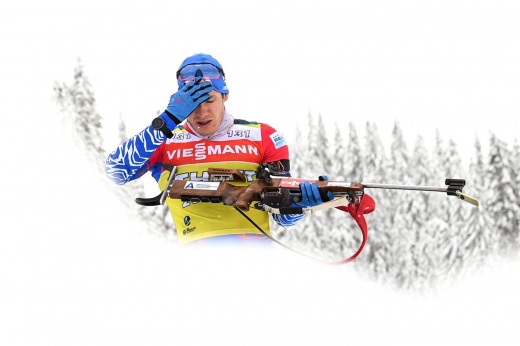 "We celebrated." Belarusian biathletes simply take the Russians to the SBR Cup
"I realized that now it's better not to open my mouth at all"
– What sports, apart from biathlon, did you watch at the Olympics?
– It was interesting to watch snowboarders and figure skaters, I had never watched figure skating before. He followed the skiers and slightly followed the skiers in the discipline of big air. Everyone watched through the tablet. We didn't have TVs, although I asked for the whole Olympics, but they didn't give us – the Chinese said it wasn't right.
– Who is the main character of the Beijing Olympics for you?
– This is a Chinese sprinter skier. He was disqualified, but I was shocked when he just put up with everyone in his race. I didn't think a Chinese skier could do that.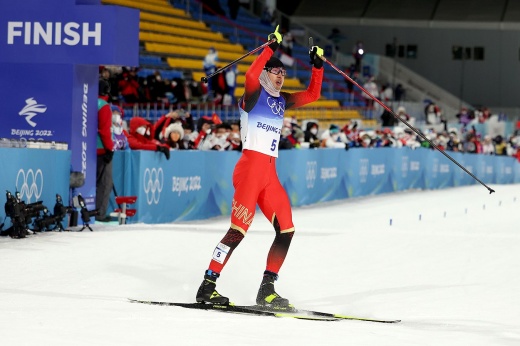 The Russian coach trained a super skier in China. Wang Qiang almost caused a sensation at the Olympics
I watched Vic Wilde because he was clearly vying for a medal. I watched the Chinese athlete Eileen Gu, who is skiing in the big air. She is 18 years old, and she has already won the Olympics!
– How did you watch the men's biathlon relay at the Olympics?
– The first three stages I was on the track, driving the team, standing with spare sticks. When Maxim Tsvetkov had already finished the last lap, I went to the warm-up town and stood with the guys. When Edik crossed the first line at zero, I already wanted to congratulate the guys, but I knew from their faces that it was better for me not to open my mouth at all, because they were all very tense. When we looked at the last line and Edik went to the penalty area, I just had a lump in my throat, and had thoughts about how this is even possible? It was very insulting for the guys. It is difficult to put into words what was happening there.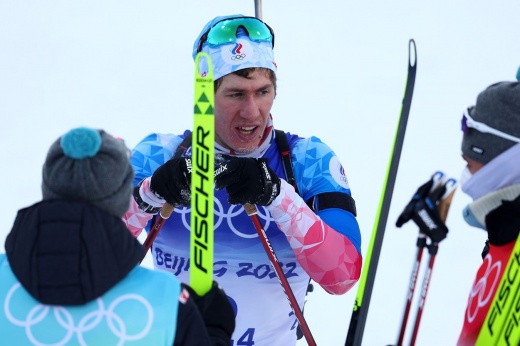 Russia's tragedy in biathlon. Latypov lost a minute of separation and missed the Olympic gold
It was just awful in the stadium. No one said anything, only when the Norwegian Christiansen left the border, all the Norwegians howled. I was even scared, I thought that something had happened at the border, but it turned out that the Norwegian had left, and Edik kept shooting and shooting. And the whole Russian team had even more tension in the air.
"Elena Valeryevna Vyalbe found our cat"
– During the Olympics, you posted a photo with a cardboard white cat. Where is he from?
– This is one of the symbols of the ROC-team. The cats were standing on our floor. When I got there, I really liked them, and I thought about picking one up, but I didn't want to do it in the middle of the Olympics. But later I took them, because no one needed them. I decided to collect autographs of all famous biathletes and skiers on it – I walked around the dining room, at the airport and eventually gathered from the whole Norwegian team and some of the French.
Photo: From the personal archive of Daniil Serokhvostov
He flew hard to Russia. This big nine-hour flight was very difficult for the cat, and we lost it after arrival. But Elena Valeryevna Vyalbe helped us a lot – she found our cat. By the way, he flew first class.
Then I gave it to Karim, because he lives in the Moscow region. He took it to him for safekeeping, and I could not take it with me to Khanty-Mansiysk, because I already had three bags and a ski cover, and I would not be able to physically drag the cat away. So now the cat is at Karim's house. Karim said that he lay in the heat and no one offended him.
"Guberniev's fan base and my fan base are different"
– The press services of hockey teams teach their athletes to communicate with journalists. Are biathletes taught how to behave in the media space?
– I remember we were gathered once, two or three years ago, and Sergei Averyanov (head of the SBR press service. – Note. "Championship") held a meeting. He told us how best to say what we can't say. Athletes need to understand what they can talk about, what they can't talk about, and start from that.
As a newcomer to the team, I didn't know or understand much, but my senior teammates instructed me. I think during the season I grew up giving out interviews and I don't tell any lies anymore.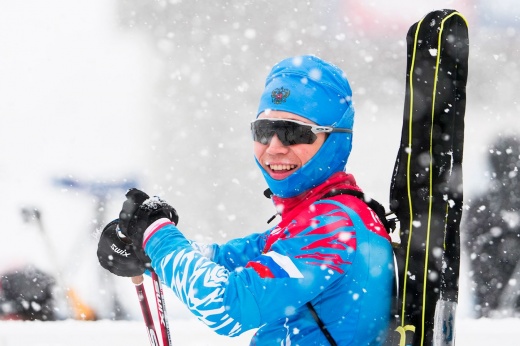 Serokhvostov maintains a (non) comic blog in the Telegram. He laughs hard at himself and his partners
– How many subscribers have been added to your social networks this season?
– I started the season with a thousand subscribers, and now about 37.5 thousand. A lot of subscribers were added after the victories.
Dmitry Guberniev approached me at the airport after the Olympics, and I asked to advertise myself, but then I regretted doing so. Many people came, and they began to write me all sorts of nonsense. And I realized that his fan base and my fan base are different. These subscribers quickly started unsubscribing from me, and I was even happy.