Recall that the eldest daughter of the singer Lida is not distinguished by elegant style and exemplary behavior. A 14-year-old girl often experiments with her appearance – she dyes her hair bright colors, changes her hairstyle and loves piercings. In general, a rebel! For her informal style, the teenager was even expelled from an elite school where she had studied for many years. Gluck'oZa admits that, despite his concern for the heiress, he tries not to swear at her, but to negotiate.
"We are worried, we try not to break the child, we communicate with specialists. We find a new wonderful school, everyone is happy. But here is complete freedom: you can not wear a uniform, you want to dye your hair in any color, pierce your nose. And then it started: we are bald, we are red, a piercing has appeared. Then Lida got a tattoo for herself … "- said Ionova in a podcast by Eldar Jarakhov.
don't miss itGluck'oZa about her daughter: "I forgave her everything, she was bald, red, with a puncture in the nose"
By the way, the girl followed in the footsteps of the star's mother. Now Lida writes songs and releases music videos, the young artist already has her own army of fans, who are delighted with her bright informal image. Parents are happy to support the ambitions of a creative teenager. Previously, the girl performed under the pseudonym LIDUS, and now took the name Ray.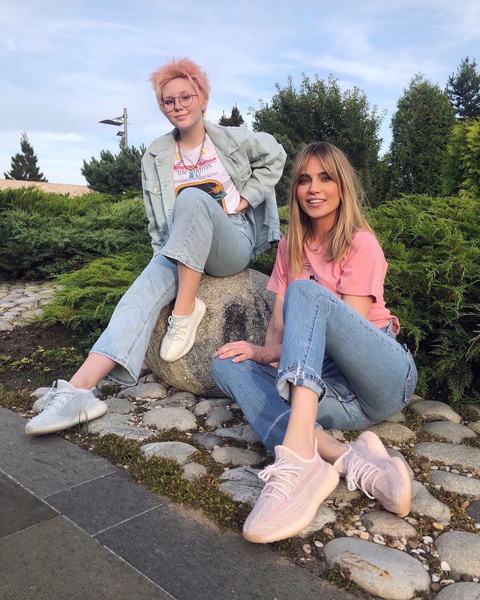 But the youngest daughter of the singer is not yet trying to impress the public with daring antics. She is far from her older sister. So far, 10-year-old Vera has just cut her hair and updated her wardrobe in the direction of sports style.
The star's mother herself tries to be calm about her daughters' antics, as she was not a role model in her teens.
"Verochka is still not experimenting like the older one. I just remember myself as a child. And she dyed her hair, and pierced her nose, and that she didn't do anything with herself. My grandmother's hair, of course, stood in the way of my behavior. And I think I was even more of a hooligan, "said the 35-year-old Gluck'oZa at the film's premiere.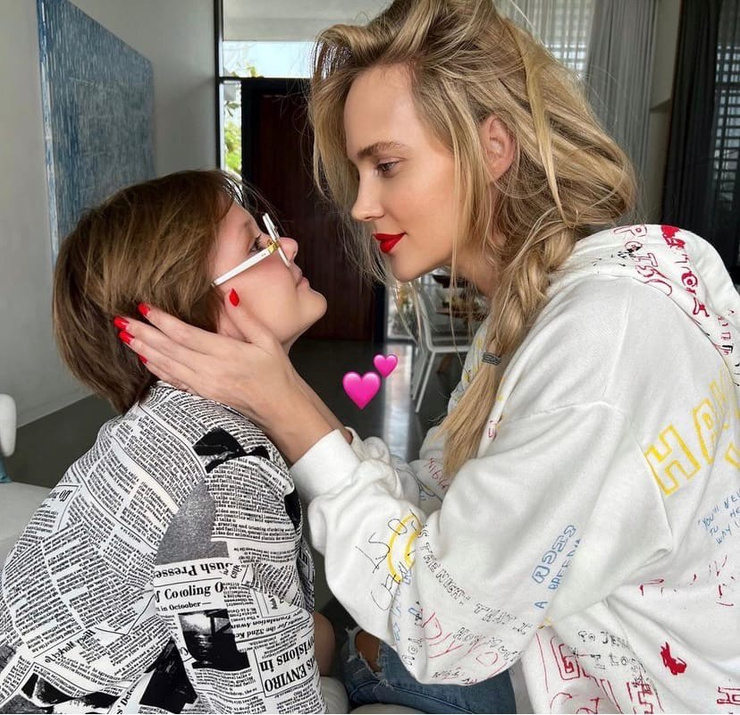 In the new film "My Terrible Sister" Natalia Ionova plays a mother who just has to face the difficulties of the child's behavior. According to the actress herself, her heroine turned out much softer and kinder than she herself. "I'm still stricter," Gluck concluded.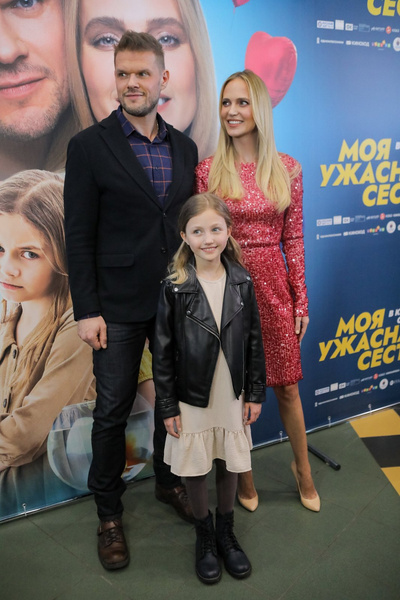 Photo: Sofia Sandurskaya / AGN "Moscow", social networks.