The possible transfer of Khvichi Kvaratskhelia from Rubin has been discussed in Russia for months. And his debut in the new team went almost unnoticed – because it happened not in one of the top leagues in Europe, but in the homeland of the footballer. In the special "FIFA window" the most valuable player of the Kazan club (€ 16 million according to Transfermarkt) left Russia and last Saturday played for Batumi "Dynamo" for the first time. Kvaratskhelia spent the entire second half on the field and contributed to the victory of Dynamo in the match with "Telavi" (1: 0).

"The family in Georgia has faced criticism and aggression." Rubin lost Hvich, a precedent
Details of the unexpected transition to the "Championship" were revealed by the owner of the club from Batumi Archil Beridze.
– Did Kvaratskhelia get to Dynamo thanks to your friendship with his agent Mamuka Jugeli?
– Different circumstances played a role. The footballer also wanted to play for us.
– How did Rubin CEO Rustem Saimanov react to this when his team is already collapsing?
– I do not know such details. Everything was decided through an agent.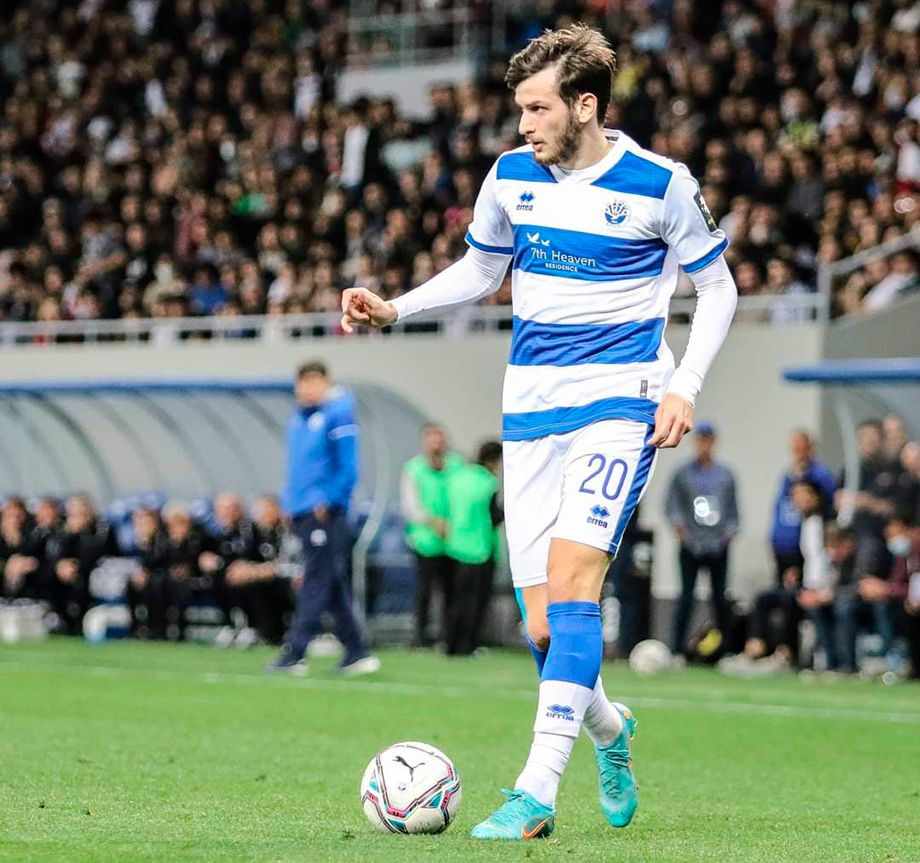 Hvicha Kvaratskhelia
Photo: dinamo.ge
– There is a lot of talk that Batumi can only become a springboard for Hvichi's soon transfer to Napoli, Arsenal or AC Milan.
– Today Kvaratskhelia is a Dynamo player. All I think about is for him to fully realize himself here.
"So you're going to try to keep it?"
– Of course, although we understand that it is not easy.
– Who provides his salary?
– Our club, in full.
– In case of sale abroad, what will Rubin get?
– This is also a question for Mamuka.
– Will Zuriko Davitashvili from Tula's Arsenal soon become your footballer as well?
– I really hope so.
– Why is Jano Ananidze not playing again?
– He fell ill with covid at the training camp in Turkey, then there were residual phenomena, but now everything is fine.
– After the arrival of Kvaratskhelia, the transfer value of your team exceeded $ 24 million. In the post-Soviet space, only Russian clubs are more expensive than Shakhtar and Dynamo Kyiv. Does this please your pride?
– It's not about pride, but about the fact that this is an indicator of our ambitions. Now we have to get into the main tournaments of the European Cups. Not in the Champions League yet, but definitely in the Europa League.
– What is the budget of your club today?
– The secret of the company.
– But, they say, for every GEL of public money you invest five of your own. Is that so?
– About so, 4-5.
– Is Georgian business not very willing to spend on football?
– Batumi is a special case. You saw what was happening at the stadium!
– Is the government of Adjara helping?
– There are long-time Dynamo fans, who, of course, do not stay away.
– Do you rent a stadium from him?
– Not for such big money, the more they are covered by ticket sales and everything else.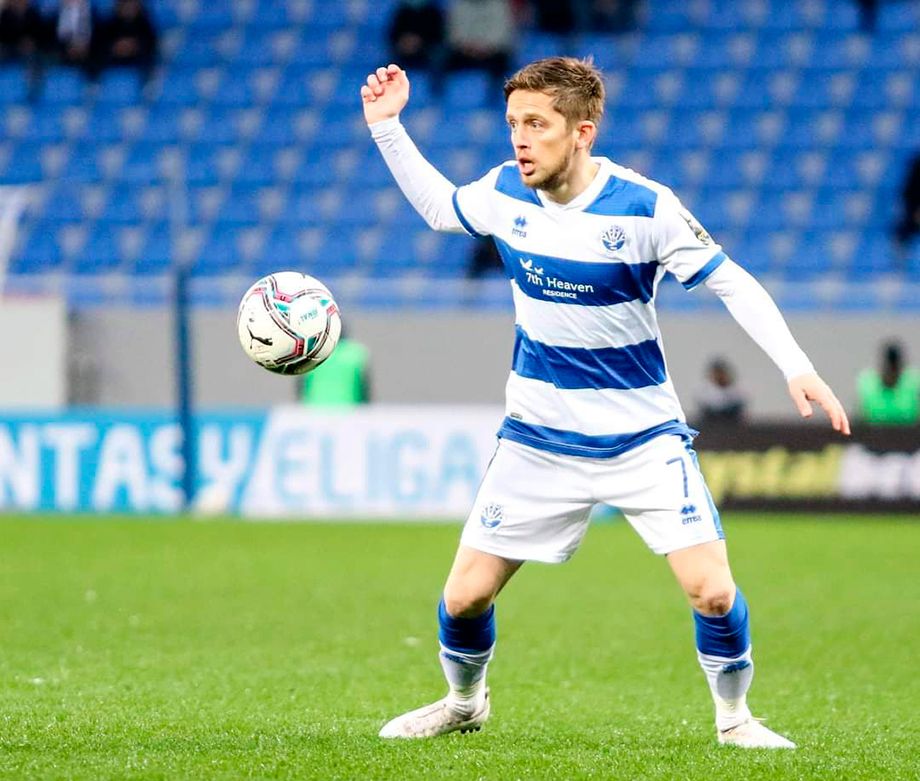 Jano Ananidze
Photo: dinamo.ge
– How many viewers did Hvich add today?
– I think 30 percent. Both quantitatively and emotionally.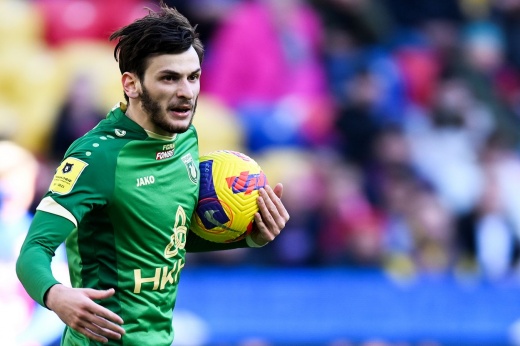 The brightest RPL dribbler dreamed of "Real", and left for Batumi. Hvicha lost a year in Russia
– I read several of your interviews. Do you already feel confident in the football field?
– Well, I'm not new to football. He played until he was 16, then our construction team supported the club for many years. I live by this. I will not call myself a professional, but I try to delve into the nuances. Many times I went to Europe to gain the necessary experience. I have been a fan of AC Milan for almost 35 years, so there was a special interest in him. The infrastructure of Ajax and Atletico is also shocking. We are still far from them.
In the fall of 2019, the government of Adjara and the Batumi City Hall officially transferred Dynamo Batumi to Archil Beridze. Previously, his company "Lamin Group" was the general sponsor of the club for two years.
– Despite such a stadium and a base under construction?
– We need a full-fledged academy, we need to build a football vertical.
– Is football alive in Georgia?
"Of course." And it is evolving.