Olga Drozdova grew up in Nakhodka in the family of a Russian sailor and a gypsy woman from a prosperous gypsy family who worked as an agronomist. Unfortunately, the long-distance captain died when Ole was only 15 years old.
During her school years, the girl discovered a drama club and played her first roles in the plays "Captain's Daughter" and "The Night Before Christmas". She later changed two theatrical universities before transferring to the Shchepkin School. In 1989, the actress got a job at Sovremennik, where she served until last May. It was rumored that the dismissal was due to lack of interesting creative proposals and a change of leadership, but Dmitry Pevtsov clarified: the wife decided to dedicate more time to her son Elisha.
The actress has not remained unemployed, as she has been teaching at the Institute of Contemporary Art since 2013. However, the priorities are clear: in the first place, the actress has a family. "We already have three notebooks of plans with my son. Learn to play the violin, then shoot your short meter, "Olga shared.
On April 1, Olga Drozdova turns 57, and it's time to remember her love story with Dmitry Pevtsov, where there was a place for both romance and the bitterness of loss.
Attraction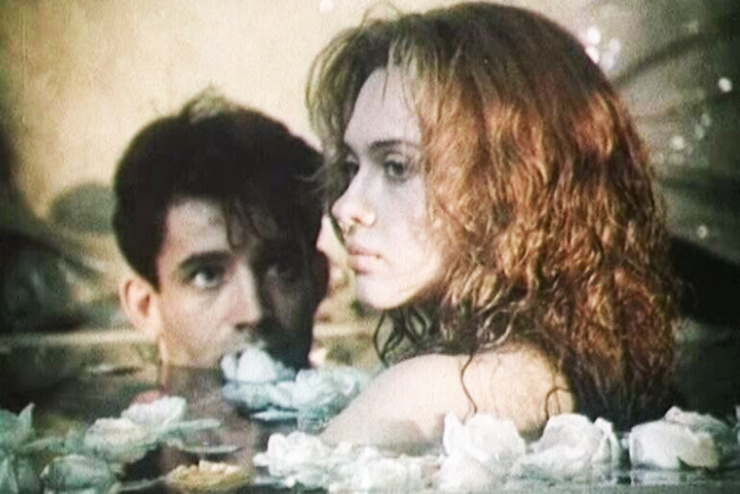 Olga and Dmitry met on the set of the movie "Walk on the Scaffold". At that time, Drozdova was cared for by a gentleman from Switzerland, and Pevtsov only broke up with Larisa Blazhko, who gave him a son, Daniel. The actress admitted that at first glance, the relationship was not like love at first sight.
"The test was the most common, but at the end of it we had to kiss. There was no flash of lightning or enlightenment between us. Another day passed, and I suddenly realized that I missed Dima. Apparently, he also felt it and called on the third day, inviting him to his performance, "Olga recalled.
At that time, Pevtsov did not have a high self-esteem. "I fought in the complexes and did not know how to win this woman. Because I lived with my mom and dad in a three-room apartment, I had a Soviet-made car and a salary of 110 rubles in the theater. And she was a goddess, "the artist explained in the program" He and She ".
The lovers treated the nascent feelings with care, they could not switch to "you" for a long time, and when they realized that they could not do without each other, a new problem arose. Pevtsov was ready to marry the chosen one, but Olga vowed to get married after a failed experience …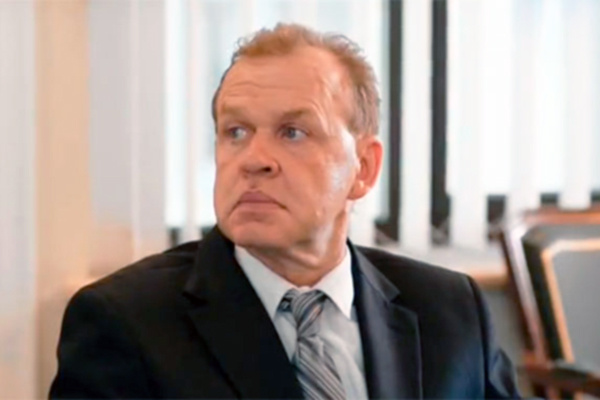 She met her first husband, actor Alexander Borovikov, when she was in her final year at Slivers. The mother of the chosen one was prejudiced against the future daughter-in-law: she was afraid that a provincial woman with Gypsy roots would want to get married because of her residence permit. In fact, in Moscow, Olga already did not feel very confident. The girl did not know anyone in the capital, and the local climate was significantly different from what she was used to – it was unusually cold here.
The wedding was still played, but there was no understanding in the marriage with Borovikov. The couple suspected each other of infidelity, quarreled a lot, and before running away, quite nervously.
Having such an experience of family life behind her shoulders, Drozdova was afraid to stumble again, so she did not accept Dmitry Pevtsov's offer for a long time. The movie party watched with interest the development of the "singing thrush" relationship, as the couple in love was nicknamed by acquaintances. Four years later, the star's passports still contained records of marriage registration: the actor lured Olga to "shoot" in the registry office, where they were already waiting for a crowd of friends. Our heroine did not play the "runaway bride", so she gave in to the chosen one.
Happy shoemaker
In fact, Dmitry often made concessions in marriage, calling himself a shoemaker with pride: according to the actor, it is better to be the first to reconcile with his wife, even if you are wrong. "It simply came to our notice then. What matters is that we are together and that the Lord has allowed us to meet. It must be carried as long as there is strength to breathe, "- said the artist on the air of the program" Straight Line of Life "on the TV channel" Spas ".
don't miss itDmitry Pevtsov – death of son and mother, harassment of viewers, rumors of divorce from Olga Drozdova
Pevtsov also explained that he obeyed his mother until she handed him over to his wife. By the way, Olga has a wonderful relationship with her new mother-in-law. "I have three mothers: my mother, Noemi Semenovna and Galina Borisovna Volchek," said Drozdova before the death of the theater's mother-in-law and mother-in-law.
Death of a stepson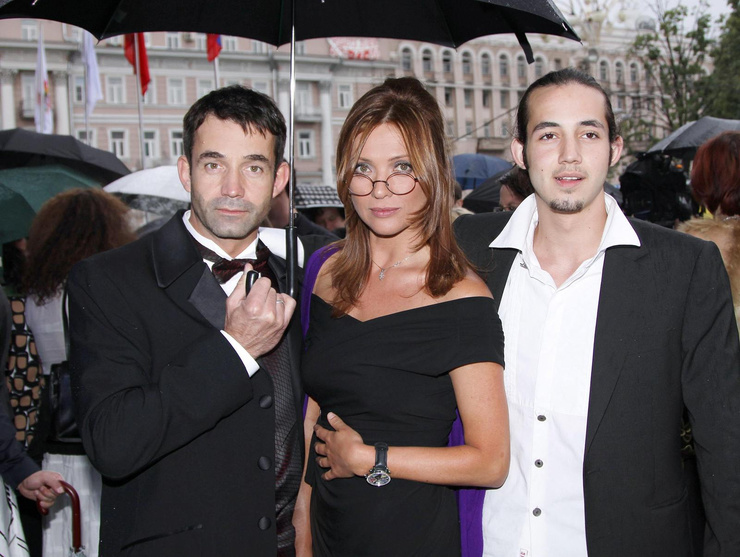 Life has repeatedly tested the union for strength. Let's start with the fact that Olga was unpleasantly surprised to learn about how Dmitry treated his son. The actor did not immediately recognize Daniel, and in many ways Drozdov influenced his decision to get closer to the heir. The actress herself became friends with Dana, and therefore experienced his death in September 2012 as the death of a close relative.
"How does it happen? Meeting classmates, all sitting on the balcony. He wanted to tighten up, lift himself on the railing … No one is to blame for his departure, that is, he took off like an angel. And that's it, "he told about the details of Pevtsov's son's death.
don't miss itAbortion and death of a stepson: Olga Drozdova pays for her sins
Dmitry came to his senses with great difficulty after the tragedy. Olga was there: she took her husband abroad to protect her from prying eyes. "We all lost, we all got it then. I tried to just take Dima away, but in fact, Dmitry Anatolyevich was lost, and he had to be stolen a little. I did it, stole it from Moscow for two or three weeks, "Drozdova said.
The birth of a son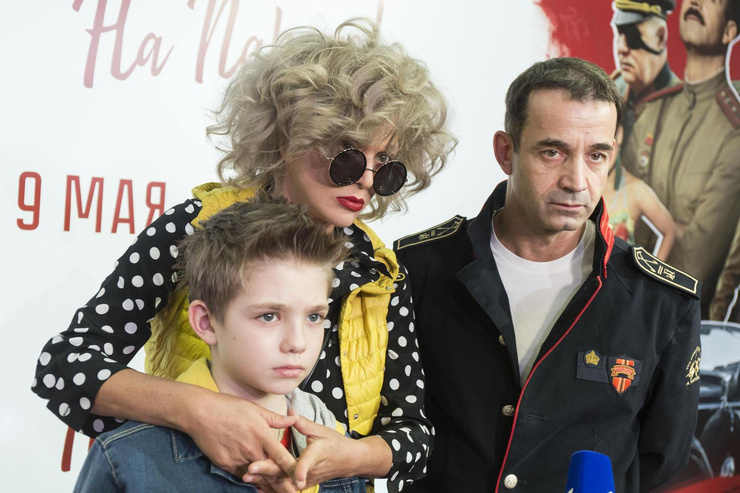 The couple had no children in common for 15 years. Drozdova said that she had an abortion in her youth, not suspecting that in the future the dream of getting pregnant and giving birth to a beloved man would be almost unattainable. Olga considered the birth of her long-awaited son a real miracle. What happened?
When official medicine failed to help, the couple converted. On the advice of a friend, the actress went to the church of the Tikhvin Icon of the Mother of God. They asked if the artists were married. The singers were soon baptized, and since then the couple has traveled to holy places and left donations in orphanages.
don't miss itDmitry Pevtsov: "God allowed us to meet Olga. It is necessary to carry it while there are forces "
In 2007, 42-year-old Olga had a son, Elisha. During her pregnancy, Olga gained 25 kilograms, and after giving birth she had a nervous breakdown. But all this seemed insignificant, because on the other scales was the happiness of motherhood.
"Foster" daughter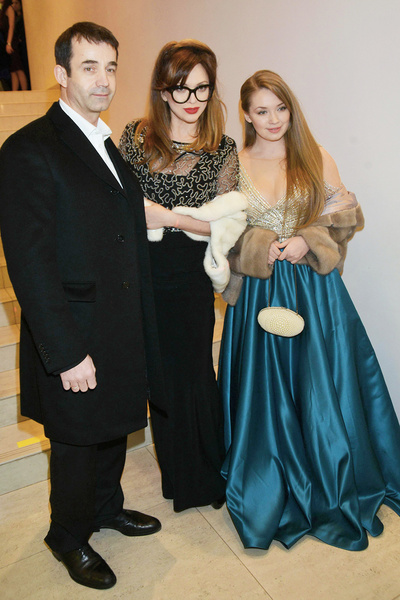 In 2018, the couple surprised the public when they gave birth to a girl who was introduced as an adopted daughter. Later it turned out that Alena was a student whom the artists decided to support due to financial problems: she was transported to her home so that the pupil could work in the Pevtsoveteatr studio.
"I have my own parents: mom, dad, grandma, little sister. And in the family of Dmitry Anatolyevich and Olga Borisovna, well, somehow appeared! I entered their course in 2013, that's how we met, "Alena explained.
don't miss itFoster daughter of Dmitry Pevtsov and Olga Drozdova: "I'm not an orphan, I have my own parents"
Additions are always followed by new losses. In 2020, Pevtsov buried his 91-year-old mother: Noemi Robert quietly died of old age at home. And again Olga Drozdova gave the actor a shoulder, because no matter what grief happened, his wife did not allow Dmitry to give up. "She is absolutely the head of the family. I believe that a woman is the axis around which men revolve, "Pevtsov concluded.
By materials:
goodhouse.ru
,
7days.ru
,
The fifth channel.
Photo: Legion-Media, Mikhail Sadchikov Jr., PhotoXPress.ru, Kirill Zykov / AGN "Moscow", frame of the film "Walk on the Scaffold", frame of the series "Brothers in Exchange"