At the moment, it is impossible to block any foreign service that we have long been accustomed to using. We have already explained in detail how to prepare for a possible blocking of Apple services and save all the necessary data from the company's servers.
Now let's talk about how to replace common Google services and move the files you need to more secure storage locations. It will be exclusively about working and confidential data, because we should seriously consider, for example, the possibility of moving from YouTube no one will switch to another video hosting.
1. Create a mailbox in domestic services and set up forwarding
First you need to buy a mailbox in one of the domestic mail services. If you block Gmail, you will not be able to correspond and receive new emails instantly without using a VPN. Even with an active tunnel connection, you can't be sure that new messages will be delivered as quickly and efficiently as possible.
You can configure the collection of letters in the new account of the domestic postal service. Example, Yandex and Mail.ru offer to set download settings for emails from connected accounts Gmail.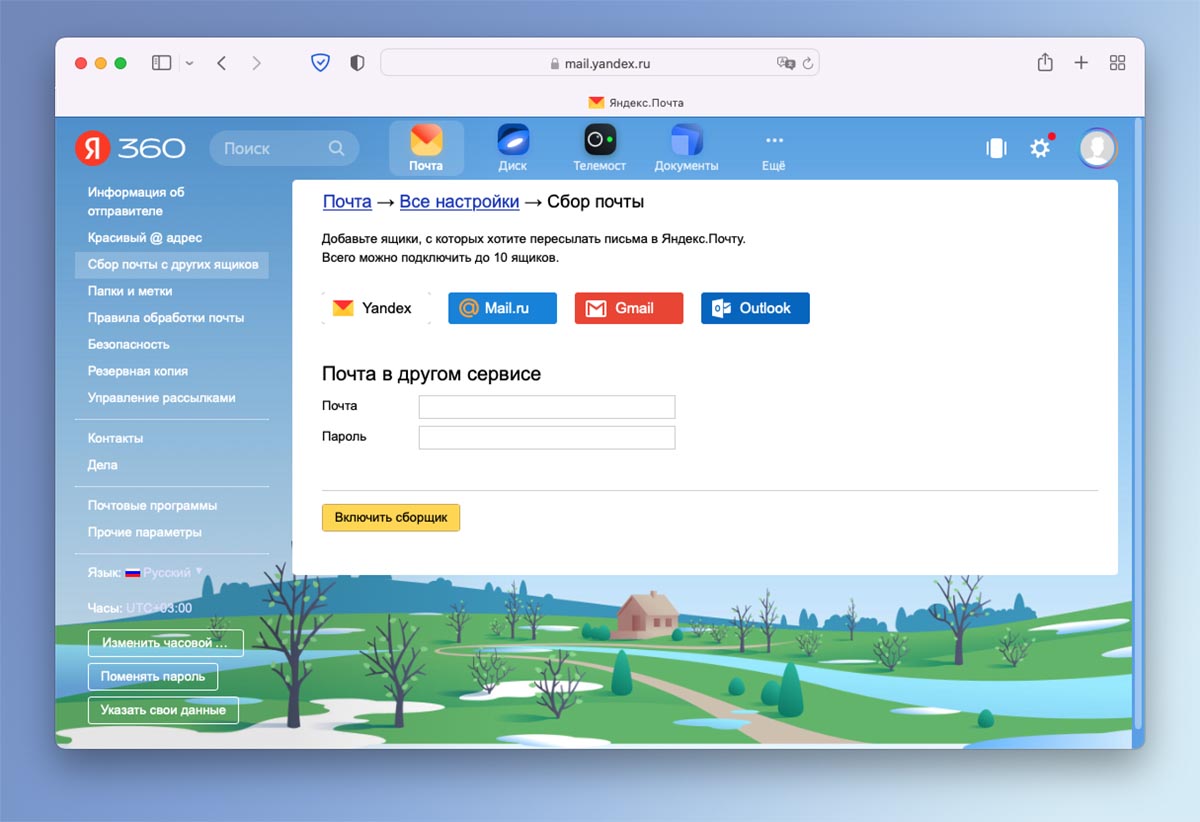 ▶ Open in the web version of Yandex mail Options – Collect data from other boxes.
▶ Specify the Gmail service and log in to the desired account.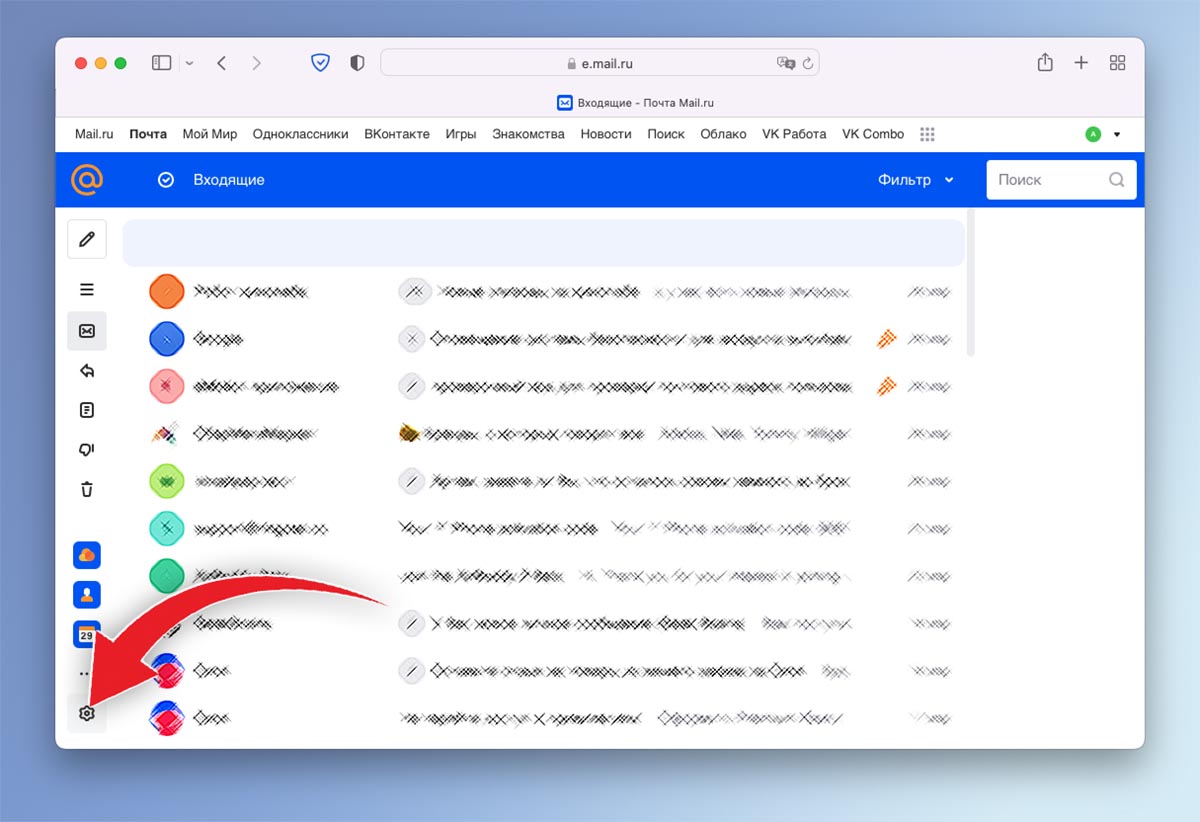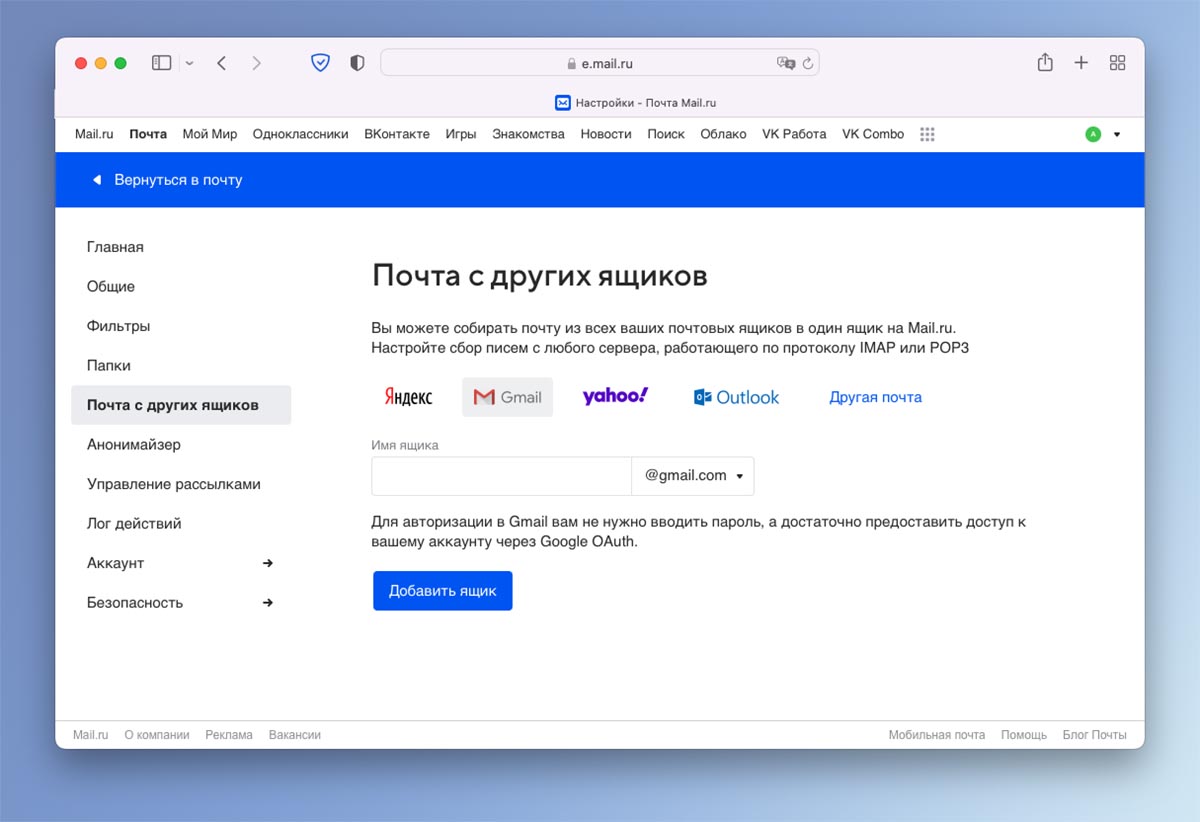 ▶ In the web version of Mail.ru go to the settings and open the section Mail from other mailboxes.
▶ Enter your Gmail account settings and sign in with your password.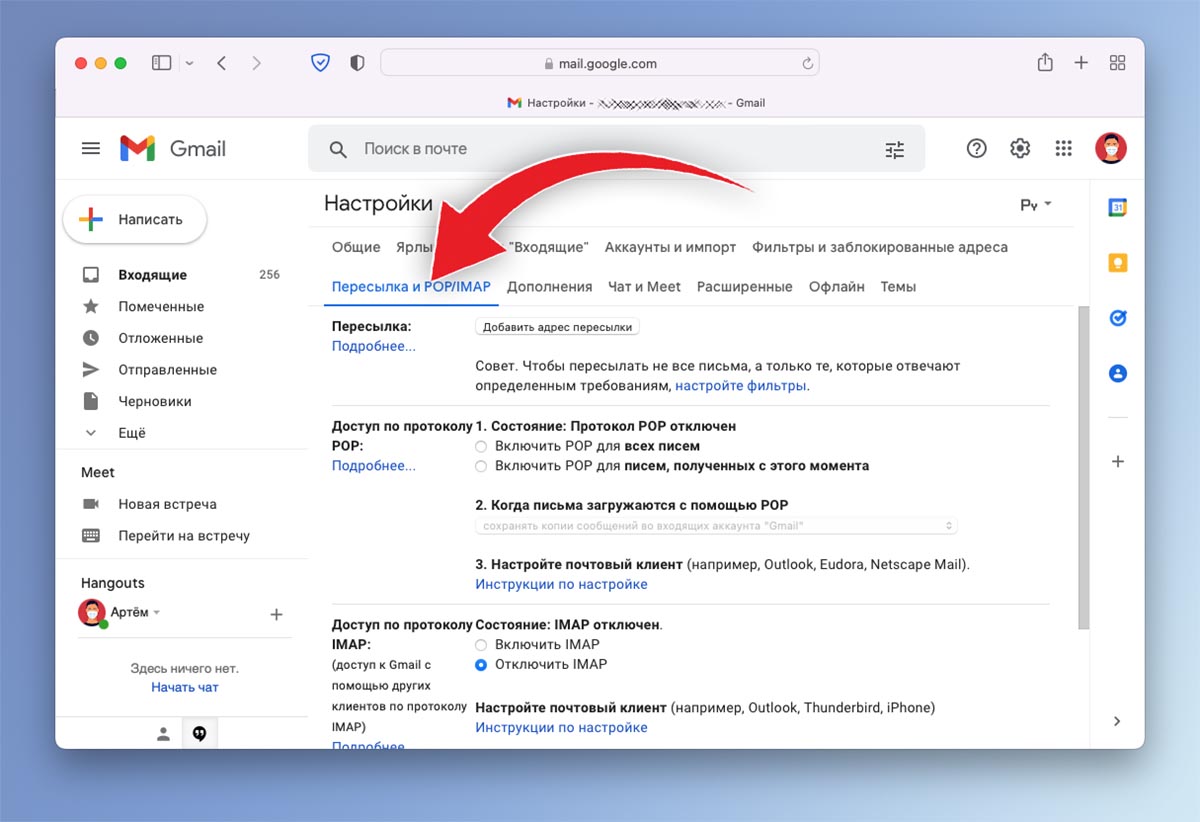 ▶ To set up Google Mail, go to the Gmail web version settings.
▶ Open the section Forwarding and POP / IMAPin which you can set up a mailbox to forward mail.
Advanced users can generally set up their own email domain, which easily connects to iCloud. This will allow you to receive emails from your Gmail account if the service is blocked without any problems or delays.
2. Replace Google applications with others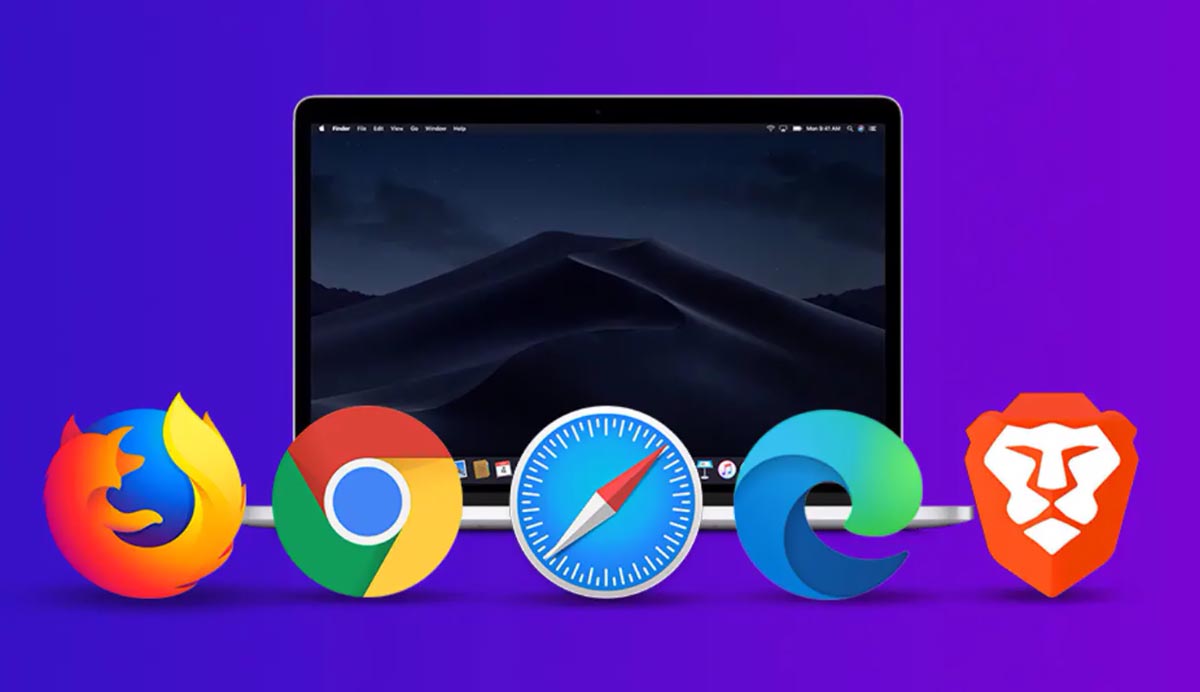 Many users on different platforms use the browser Chrome as a primary page viewer and email client Gmail to receive and send emails. Blocking services may affect these utilities.
It's best to use the built-in browser on Apple computers Safari and a standard email client. As third-party browsers we recommend:
◆ Firefox is a good and fast browser with many extensions.
◆ Tor Browser is one of the safest browsers for "internet paranoids".
◆ Yandex.Browser – a domestic program with a voice assistant and a convenient feature of behind-the-scenes translation of videos.
From e-mail clients of different developers you can pay attention to:
◇ Airmail is one of the most functional third-party clients for Mac. Please note that some chips will only be available by subscription.
◇ Thunderbird is a good alternative email client that is a real longevity in its niche.
◇ Outlook – a functional mailer with the integration of other services from Microsoft.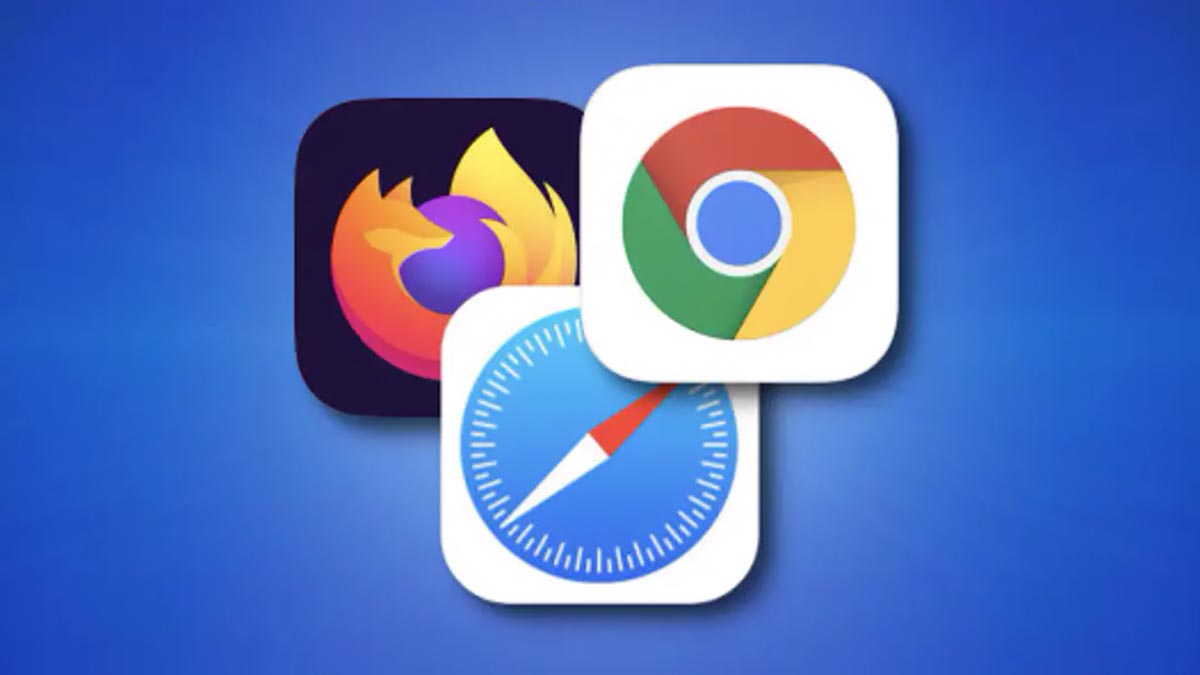 On the iPhone or iPad, as on the Mac, Apple's integrated utilities are the best option. Alternatively, we recommend the following browsers:
◆ Firefox is a popular web browser from the company Mozilla.
◆ Yandex.Browser – a program from a domestic developer with a voice assistant Alice.
◆ DuckDuckGo is a popular program with a confidential search engine.
The top third-party email clients for iOS and iPadOS look like this:
◇ Microsoft Outlook is a convenient and functional e-mail client that syncs well with your Mac.
◇ Airmail is one of the most functional e-mail clients, requiring a subscription for some additional chips.
◇ Newton Mail – a simple e-mail client that allows you to integrate with various management and business services.
3. Export saved passwords for sites and services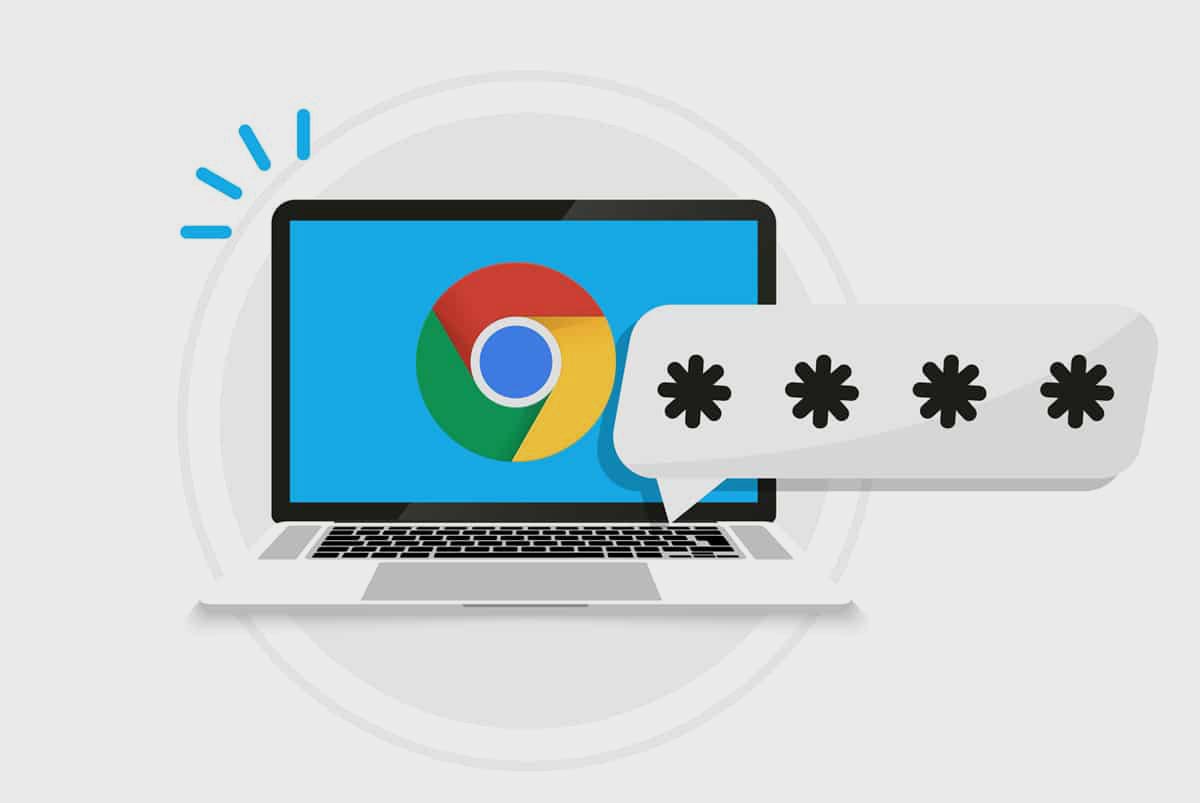 Many users are accustomed to storing passwords in Chrome and using them on all their gadgets. This cross-platform solution allows you not to worry about devices and their operating system.
However, if you change your browser with prior advice, it's not a fact that you can find the right add-on with Google's built-in password manager. It is best to transfer the data for authorization to some alternative service.
You can export passwords from Chrome browser in Key communication Apple according to our instructions, and you can use another cross-platform service.
We recommend Bitwarden open source solutions. We have already told you more about the benefits of this service here.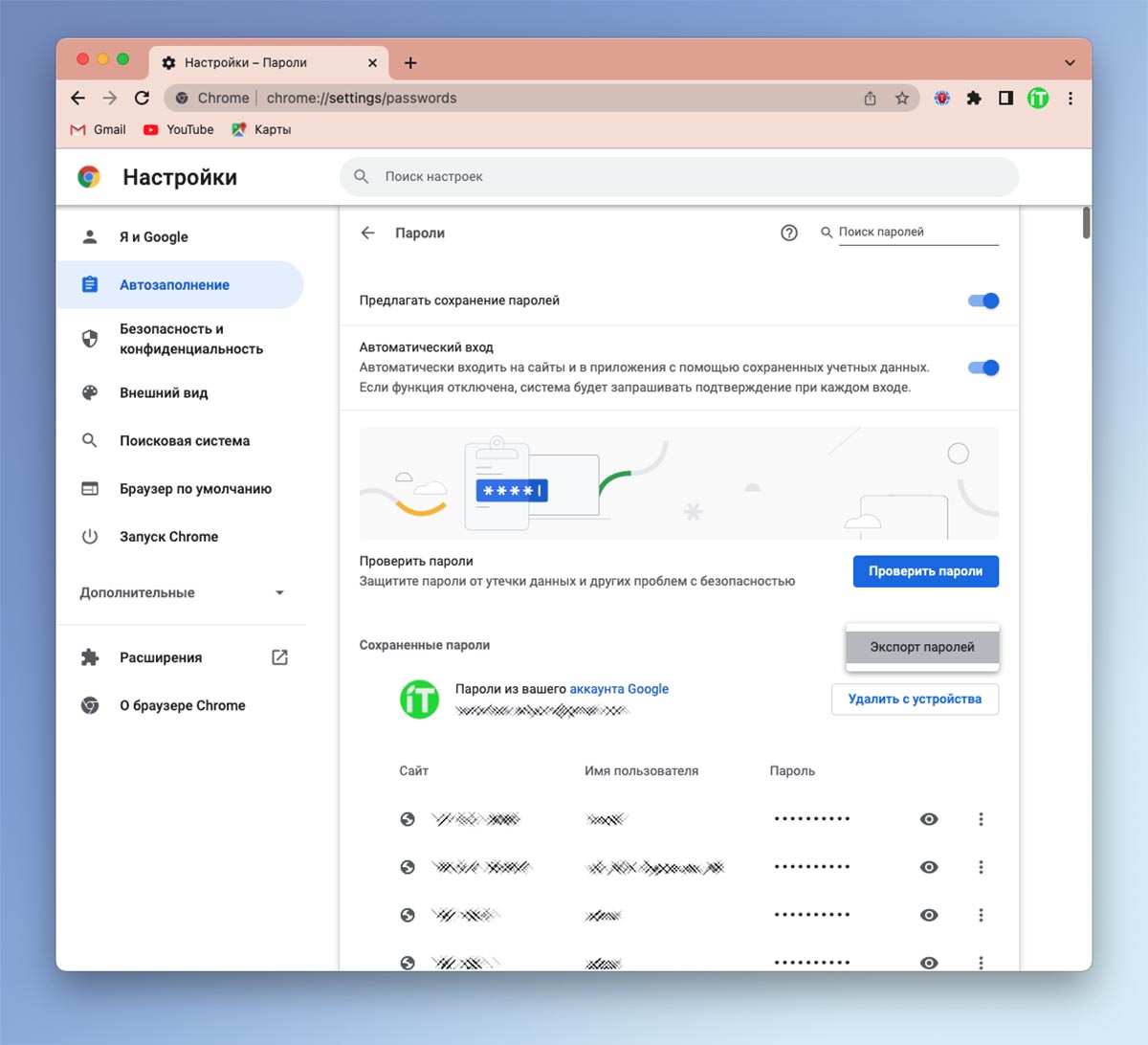 ◉ In the browser Chrome Go to the saved passwords management page.
◉ Press the three-dot button and select Export passwords.
◉ Confirm the export and specify where to save the data on your computer or smartphone.
◉ In the web version of Bitwarden, go to Tools – Import data.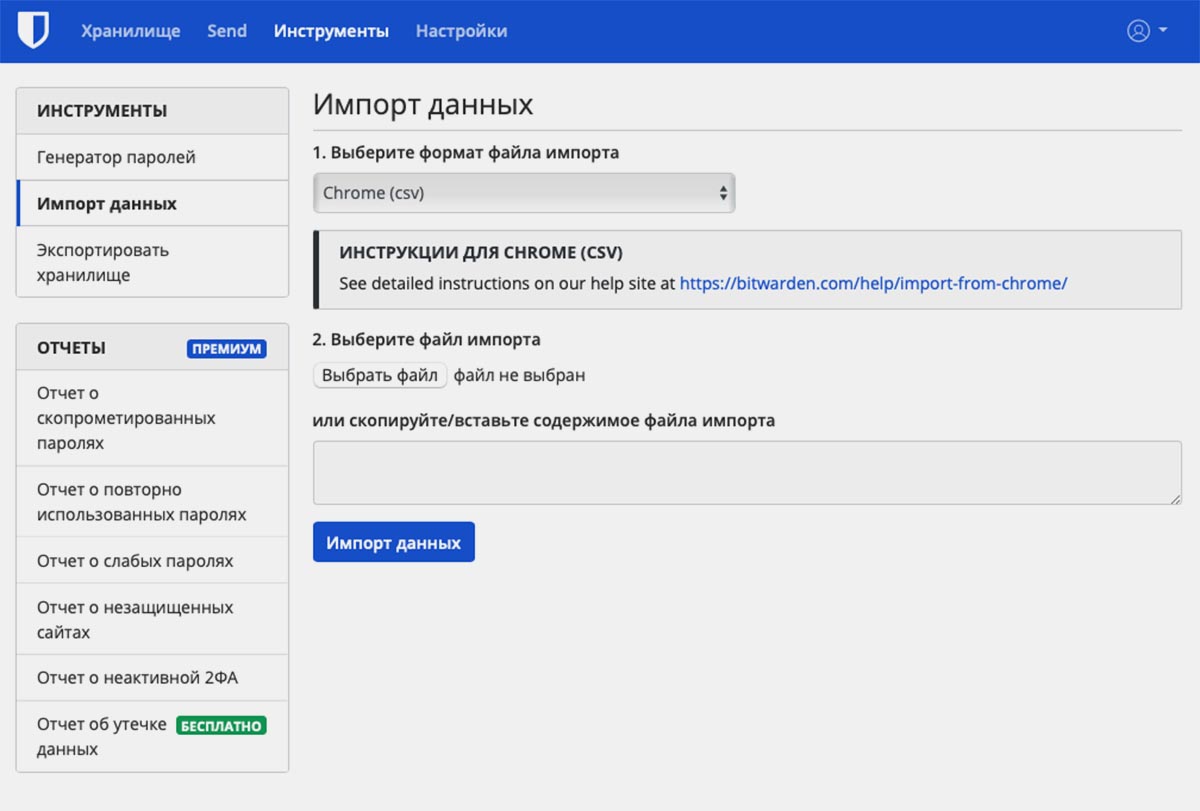 ◉ Select the type of imported file Chrome and specify the password file saved in the previous step.
You can now use this password manager on your other gadgets.
In the subject: how to transfer passwords from iCloud to Bitwarden
Bitwarden does not restrict users to a particular operating system or gadget from a particular manufacturer, data can be migrated to almost any modern device, and if desired, a server with sensitive information can be deployed locally.
4. Disconnect Apple services from your Google Account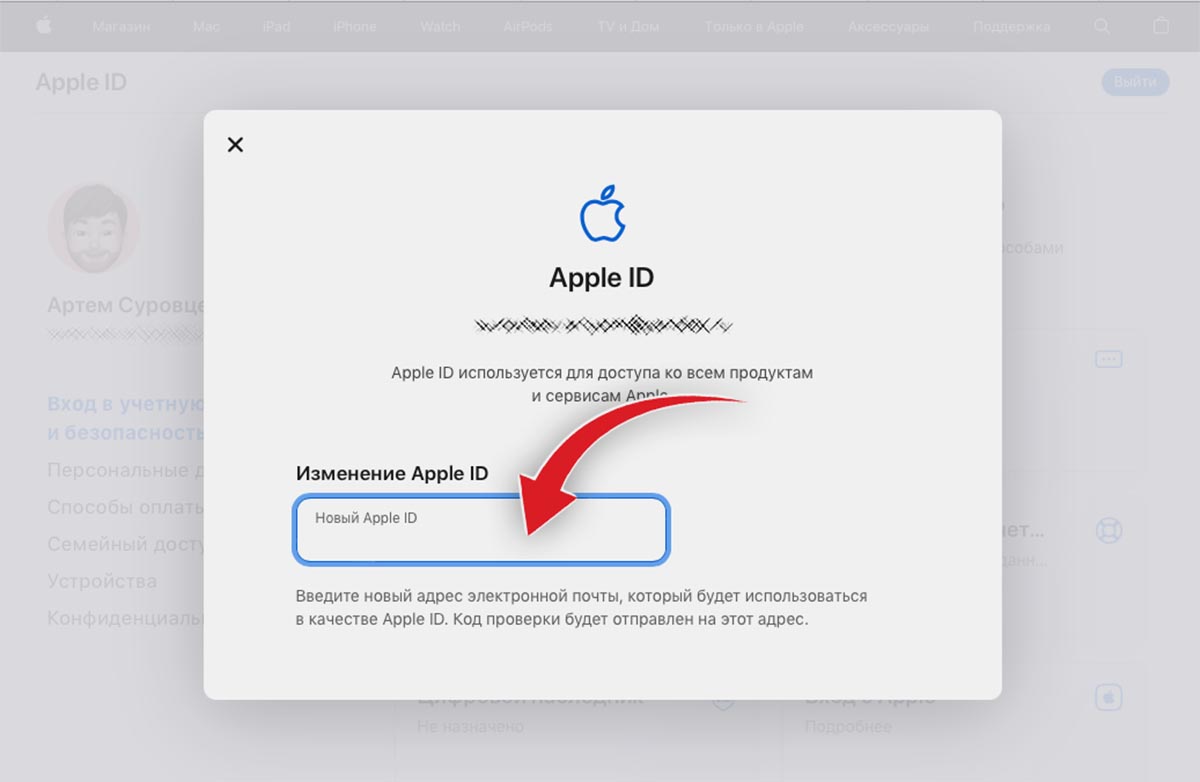 For a long time the use of the services of two large companies, they are strongly intertwined and if you turn off one of them can disrupt the work of another. For users of apple technology, we recommend the following:
▣ Replace Gmail with Apple ID. You can change the name of your account to the email address of another service so as not to compromise Apple's account. You can do this according to our instructions.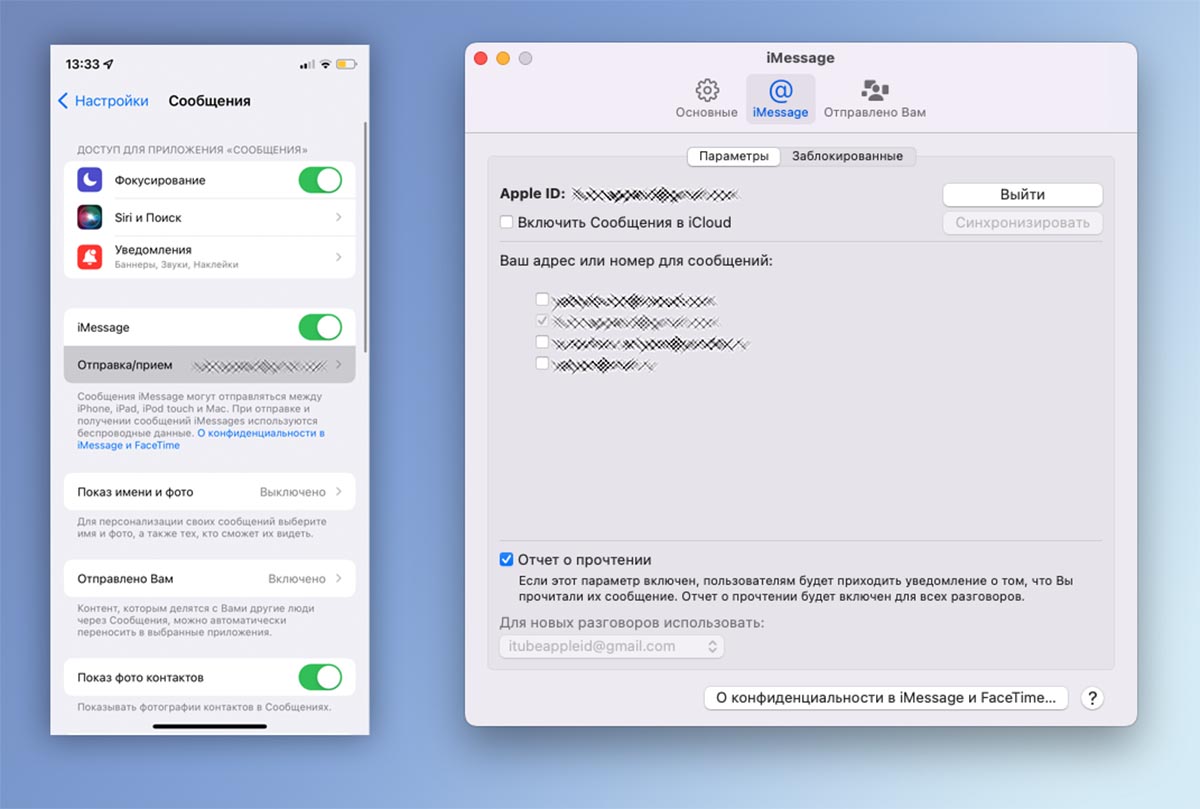 ▣ Change the ID used. iMessage. If Gmail is a standard Apple ecosystem manager record, we recommend changing it to a different email address or connected phone number.
You can do this by Settings – Messaging – Send / receive on iPhone or in the settings of the program Message on a Mac.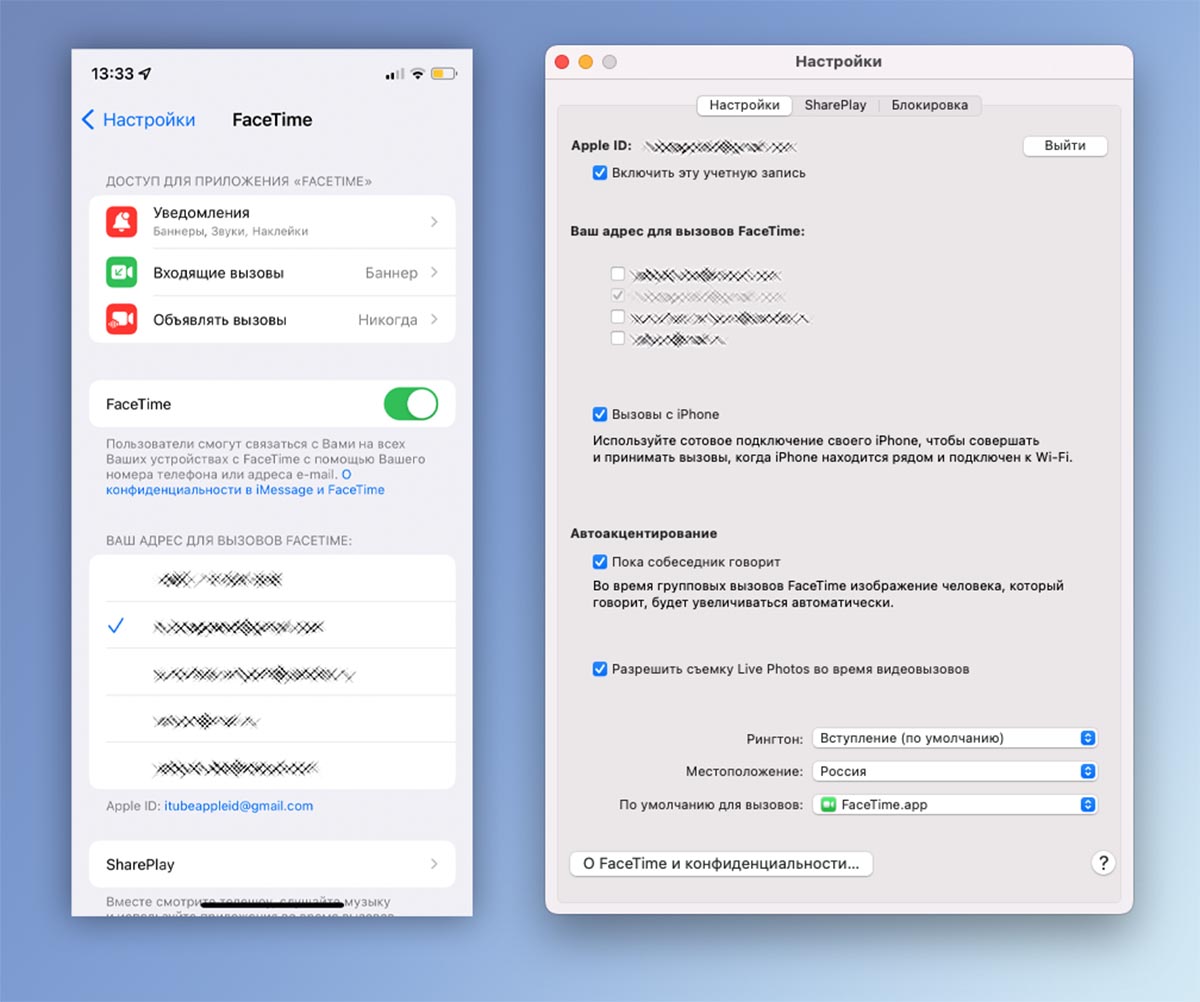 ▣ Change the ID used. FaceTime. Similar manipulations should be performed for video / audio communication. This is done in the menu Settings – FaceTime on iPhone and in the program settings FaceTime on a Mac.
5. Transfer all data from Google Cloud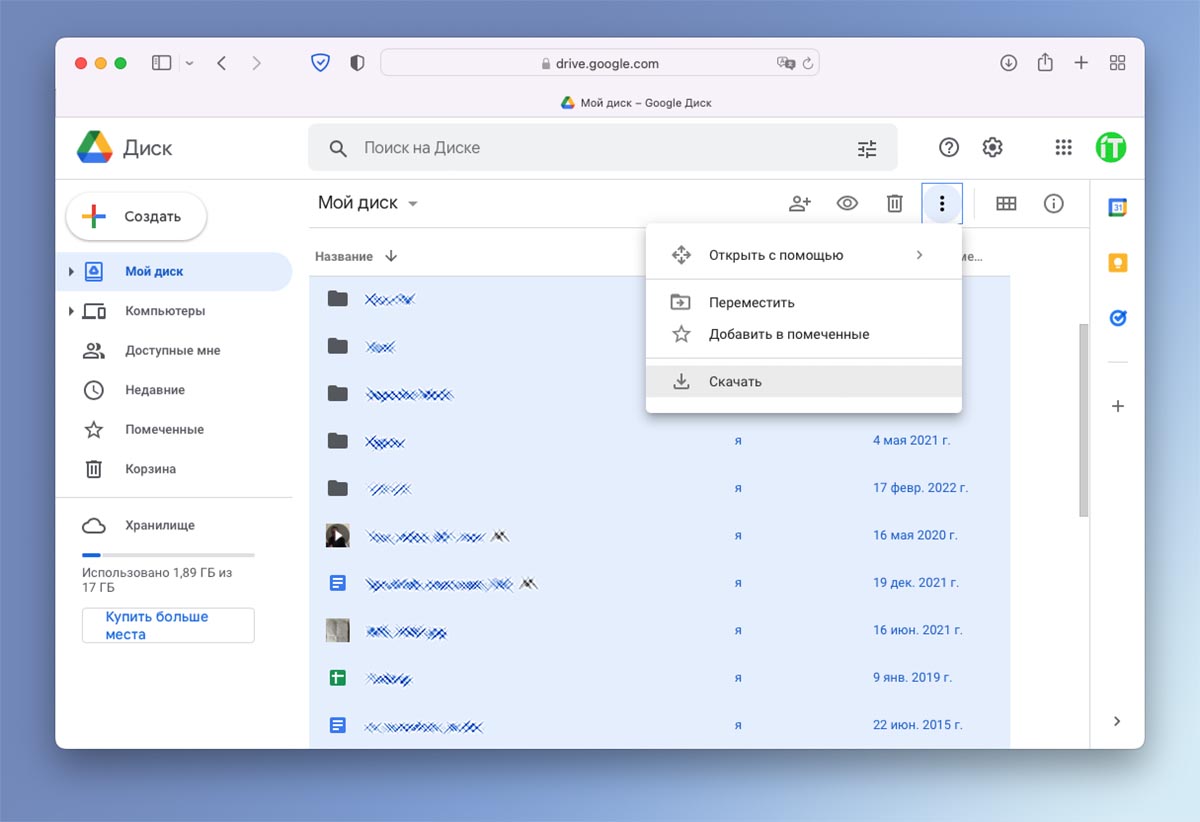 To migrate all data stored in the Google cloud, you need to do the following:
▷ Open the web version of Google's cloud service in your browser.
▷ Select any item in the cloud file list and press the keys Command + A (on Mac) or Control + A (Windows) to select all data.
▷ Press the three-dot button and select download. All data will be archived and the file will start downloading.
As an alternative way to download data, you can use service clients for different operating systems. You will then be able to store all data locally or upload it to another cloud service.
6. Change the two-factor authentication method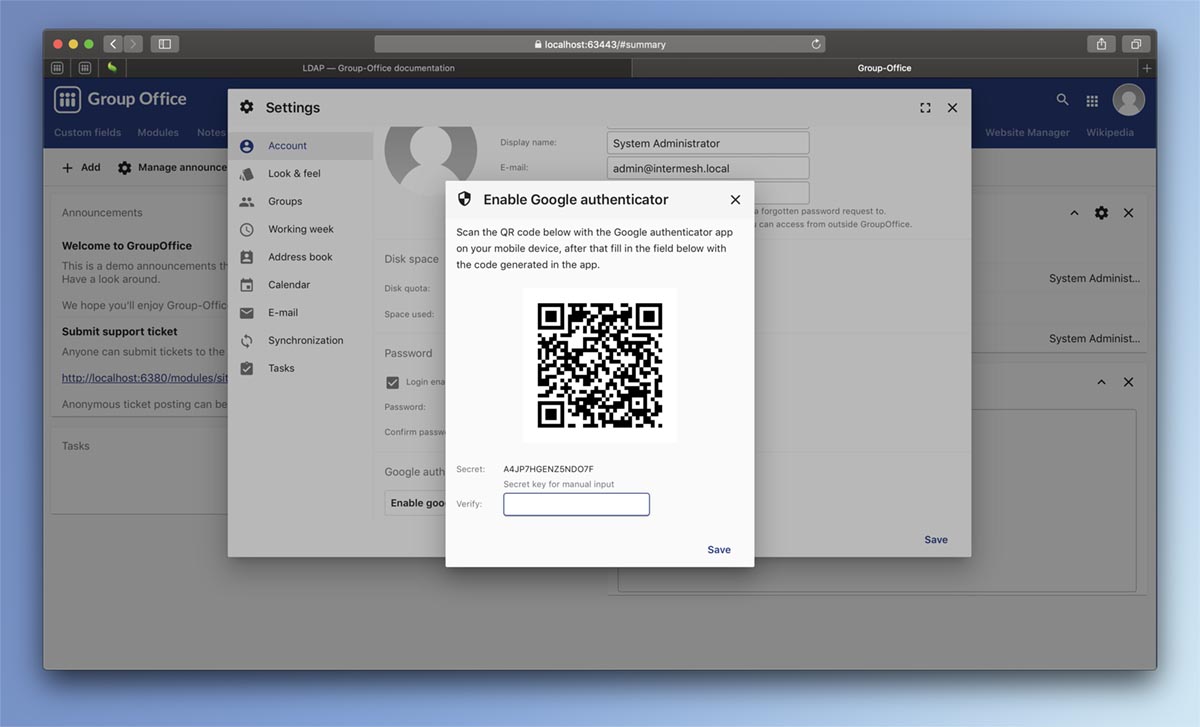 Another "point of reference" for Google services is the means of additional authentication. We have already told you how to set up enhanced login protection on various sites and services.
One way to authenticate with this is through Google Authenticator, which can be difficult to access if blocked.
This method of authorization can be replaced by any third-party decision. This can be a built-in mechanism with iOS 15 and macOS Monterey, a third-party application Authy, Microsoft Authenticator or other similar service.
To change the authentication method, do the following: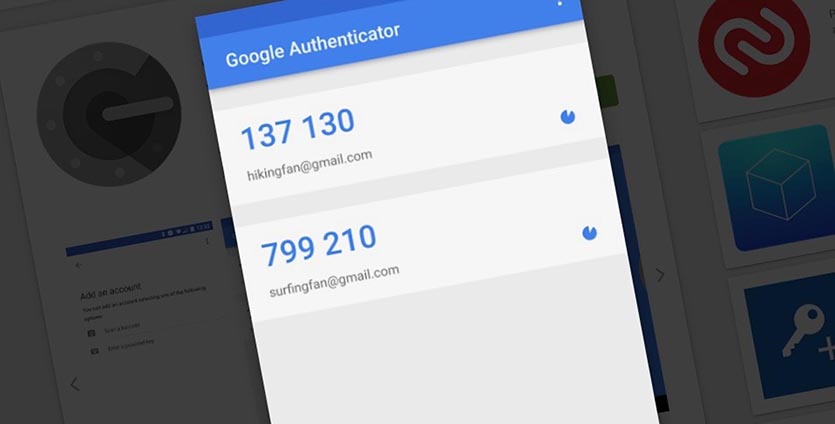 ◊ Go to the website of the service where you use two-factor authentication using Google.
◊ Find security settings and temporarily disable two-factor authentication.
◊ Enable this option again and go through the procedure of binding the service to the new security tool.
7. Transfer your photos from Google Photo to another service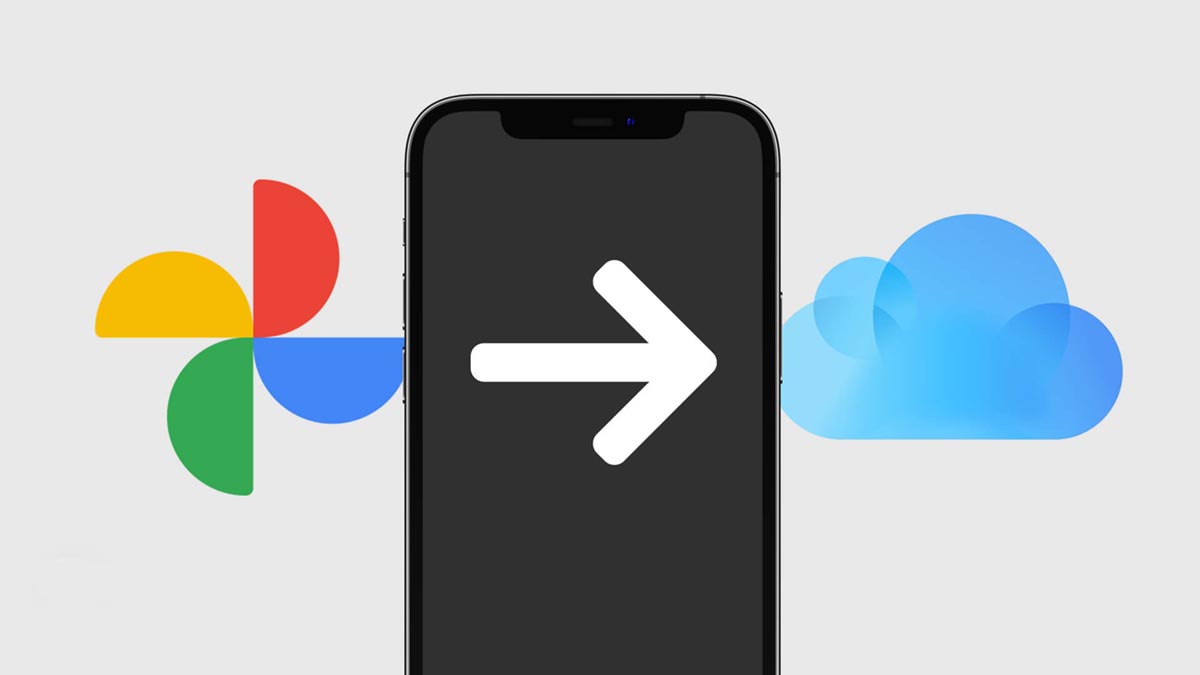 Almost all major cloud services have long not only offered the ability to store files, but also optimized for easy cataloging of basic data types. This is especially true of photos and videos.
Now you can not just upload pictures to the cloud, but also get a handy web editor, algorithms with a selection of pictures on the topic or date, collage designer and more. As a good alternative to service Google Photo you can consider the domestic Yandex.Disk. We have already talked in more detail about choosing an alternative place to store a photo collection in this article.
To quickly download all data from Google services, do the following: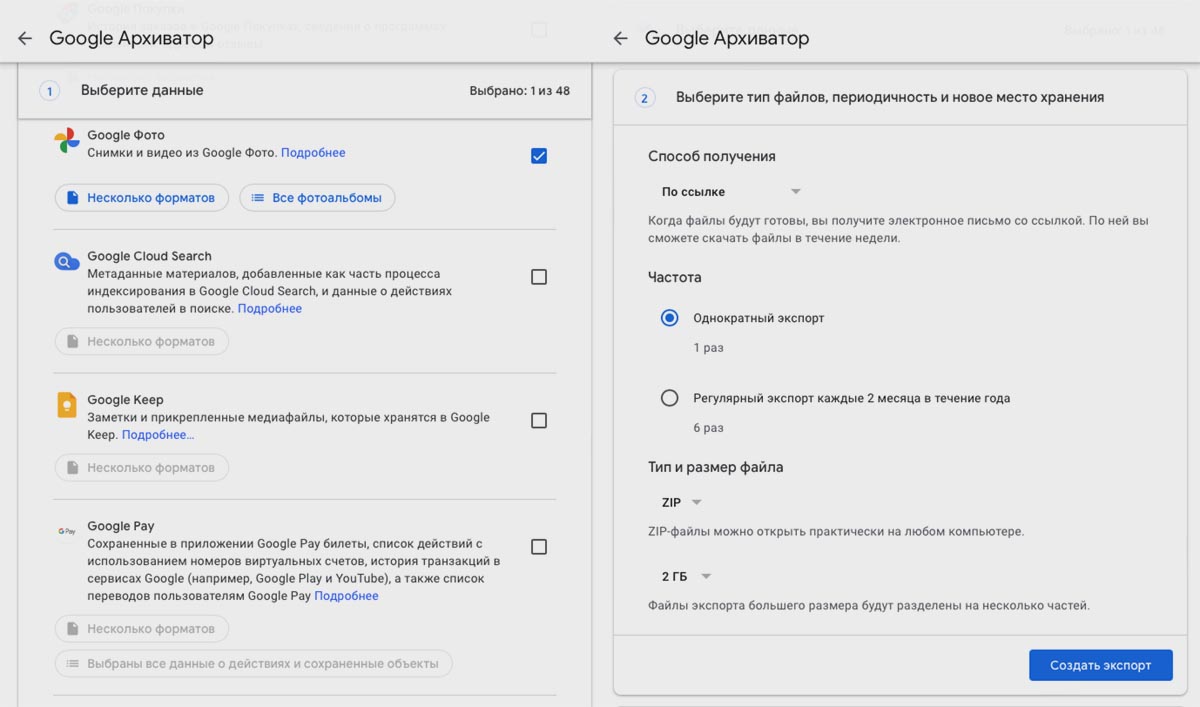 ▬ Go to the Google service page, which allows you to download all the data from your account.
▬ Deselect all items and select a section Google Photos.
▬ In the next step, specify a convenient data export option.
▬ Wait for the data archive to be created and download it from the link. It usually takes a few days, a letter with a link will come in the mail.
After receiving the data, you can unpack the archive and save the data in a convenient way.
8. Export your YouTube Music library to another streaming service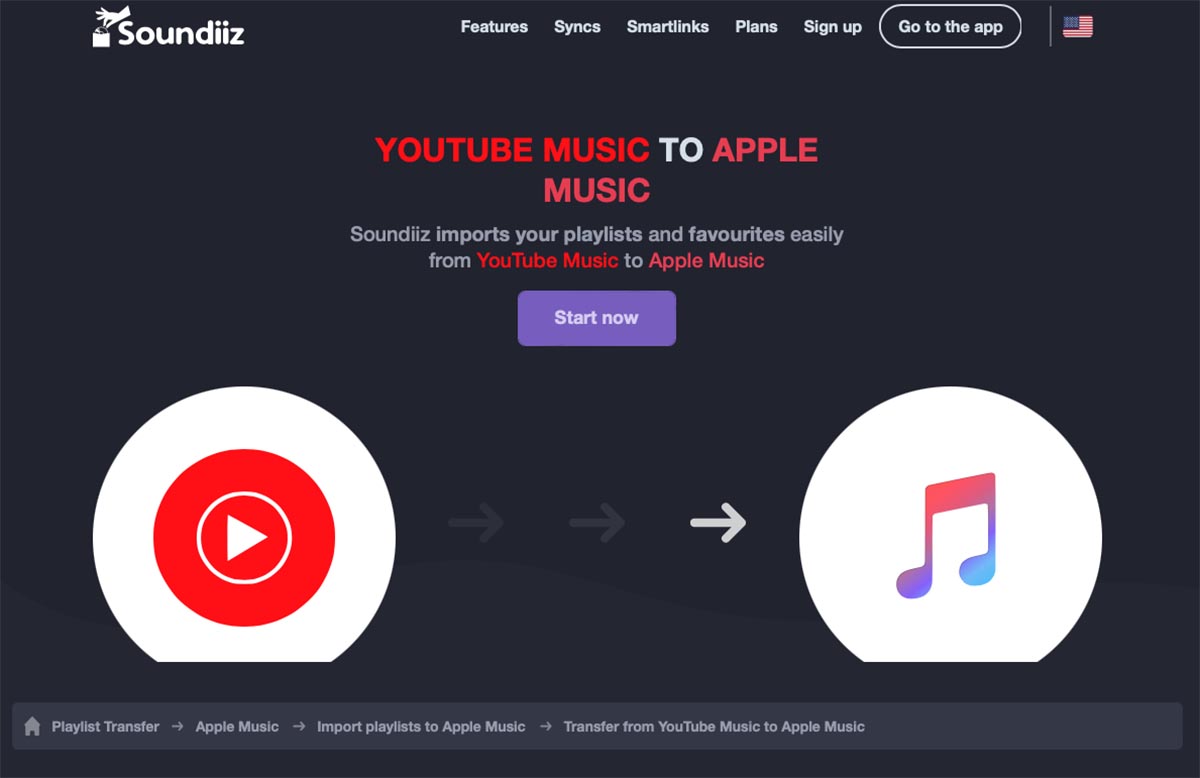 Streaming, which appeared relatively recently YouTube Music did not become widespread and popular, but was included in the paid subscription YouTube Premium. During this time, many users have acquired a large number of playlists and thematic selections.
They can be quickly transferred to another streaming service. The long-familiar Soundiiz is suitable for this.
◉ Create an account on the Soundiiz website.
◉ Log in at YouTube Music and another streaming service where you transfer data.
◉ On the playlist synchronization page, select the desired data from one service and copy it to another streaming.
Another handy way to transfer data to Яндекс.Музику does not support YouTube Music yet. Perhaps the situation will change soon.
9. Transfer documents, spreadsheets and presentations to another office service
All necessary files from Google Docs can be unloaded on similar services of other enterprises. We recommend using the relevant sections in the web version of iCloud or the Yandex.Documents service.
Unfortunately, there is no convenient means for packet data transfer. You will need to manually export each document and upload it to the appropriate cloud.
This way you will be able to abandon the use of the most popular and widespread Google services and switch to other analogues that will work in case of blocking foreign resources.
🤓 Do you want more? Subscribe to our Telegram.


Bookmark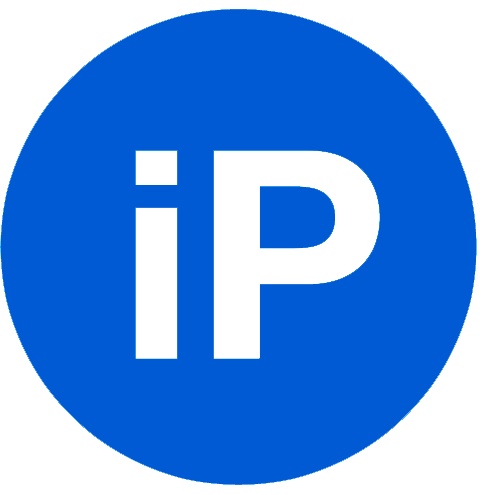 iPhones.ru
We are preparing in case of blocking services in Russia.


To

←


Nvidia has released the most powerful video card RTX 3090 Ti

After

→


Over 25,000 users have registered in the new social network Now
.