Svetlana Malkova has long hinted that life in Slovenia has ceased to seem promising to her. The woman dreamed of great opportunities for herself and her children, so she began to look for options for emigration. As a result, Anastasia Makeeva's rival chose the United States.
You can discuss the latest news in our Telegram and VK, Yandex.Zen
The other day she happily announced on social media about the move. As it turned out, emigration to America was difficult because of the documents, but even the expired papers did not prevent the blonde from realizing her dream.
don't miss itUnprincipled divorcee or unhappy woman – who became Anastasia Makeeva in the eyes of the crowd
The situation outraged Anastasia Makeeva. An angry post appeared on her social media page, written on behalf of the account administrator. "While" I am the mother "watered Anastasia and her family with mud, we were patient. Now the situation has gone beyond all bounds. The woman smuggled children out of overdue documents, misleading the border guards with documents in Slovenian. She crossed the border on a tourist visa and stayed there illegally with her three minor children. She took the children against their will, tore them from school, without money, without knowledge of the language, without work, without documents, without shelter. She did all this with the money of heartbroken people who sent money for food to children. She went for a beautiful life. And now Russian illegal children are wandering there with their mad mother. She is socially dangerous and does not report on her actions, "such a message was published on Makeeva's page.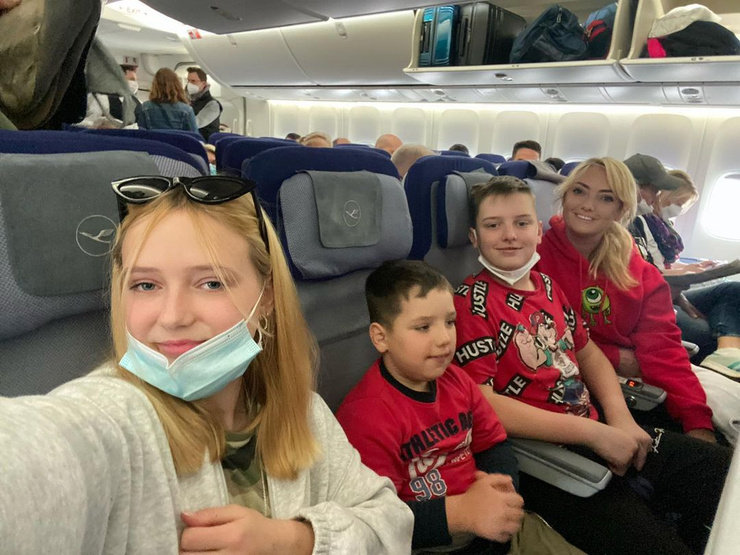 Malkova did leave the United States illegally. However, the woman does not regret her action. On the contrary, she is sure that she did everything right. "There are hundreds of choices in the life of each of us, and there are no good or bad ones. It's just that each election creates a different life, a different world. But every life deserves to be lived, every trail deserves to be passed, "Svetlana shared her emotions after moving.
But Anastasia Makeeva and her husband continue to live in Russia. The actress has repeatedly stressed that she is not ready to emigrate because she loves her homeland. At the same time, she is actively developing business in Turkey, buying real estate there. The main dream of the actress is still unfulfilled: despite all efforts, Anastasia failed to get pregnant, although they do not give up trying.
Photo: social networks