Lokomotiv head coach Igor Nikitin immediately agreed to the interview. The only thing he asked to approve our communication was in the press service. There were also no problems or questions. In an exclusive interview with the Championship columnist, Igor Valeryevich told how he got a new challenge in Yaroslavl and what he thinks about CSKA. And we talked about life.

What's wrong with Lokomotiv? He was the main favorite of the KHL, but again failed deafeningly
"I'm not a supporter of paying attention to someone's vision"
– In CSKA you worked for a long time in the team before leading it, in the "Locomotive" had to take over the course of the season in the new club. How hard was it?
– For me this is a new stage of my career. I think it's interesting and useful. Of course, we gradually rebuilt, got used to it, adapted. The process is not over, now, in the spring, there is time to work and adjust certain points.
– Do you think you managed to get in touch with the team, to convey your ideas?
– If we start from the result, then no, and as for daily work and time with the team, a lot has been done. Mutual understanding was and is. Two feelings: there is disappointment with the result, but we have a good team. A lot of work has been done.
– It seemed that in "Locomotive" this season we have not seen the system of Igor Nikitin. Maybe you didn't have enough time to fix everything?
– I would not say that we have directly rebuilt a lot for the new system. The former coaching staff did a good job, I will not say that we radically changed everything. Each coach has his own aspects, focused on something. It was time to adapt to the new requirements, the guys are getting used to it. It is a sin for us coaches to complain, we did not come to ruins.
– When you first came to Lokomotiv, what did you see as the main reason for the team's failures at the start of the season? Did you communicate with Andrei Skabelka when accepting cases?
– Andrei and I got a call when I decided how my colleagues were talking. We did not discuss any failures, I am not a supporter of paying attention to someone's vision. I wanted to know each player to do without unnecessary clichés. I have a complete idea of ​​everyone on the team.
"As a whole, we as a team did not reach our maximum. Everyone individually, including me "
– The result of Lokomotiv's performance is clearly unsatisfactory. What do you, as the head coach, see as the main reason?
– Maybe it's even good that in the playoffs we immediately received such a challenge as a series with CSKA. Three matches were equal. I will not talk about luck. I will say about the skill in the end, CSKA was stronger in this regard. In defense, plus or minus played the same. Optionally, there are no questions about self-sacrifice. We failed the fourth game, there is no point in composing anything here.
– Did the story with Reed Bush affect the team psychologically and playfully?
"I don't think it affected psychology." If it happened during the championship – it is possible, but there was time during the Olympic break. In terms of gaming qualities, it is clear that we have lost. But we were already preparing to play without Bush and we knew the whole situation.
– Do you agree that some team leaders, including foreigners, could have played stronger?
– As for leaders, that is the share of everyone. There is a load distribution, the result. However, I would not share much. It is not necessary to place any special emphasis on leaders, locals, visitors. Hockey is a team sport. As a whole, we as a team did not reach our maximum. Everyone individually, including me.
– What are your impressions of the goalkeeper line in the series with CSKA?
– It is a positive thing that Danya Isayev played two great games. This is a good experience for him, we hope that such a push will be followed by further development.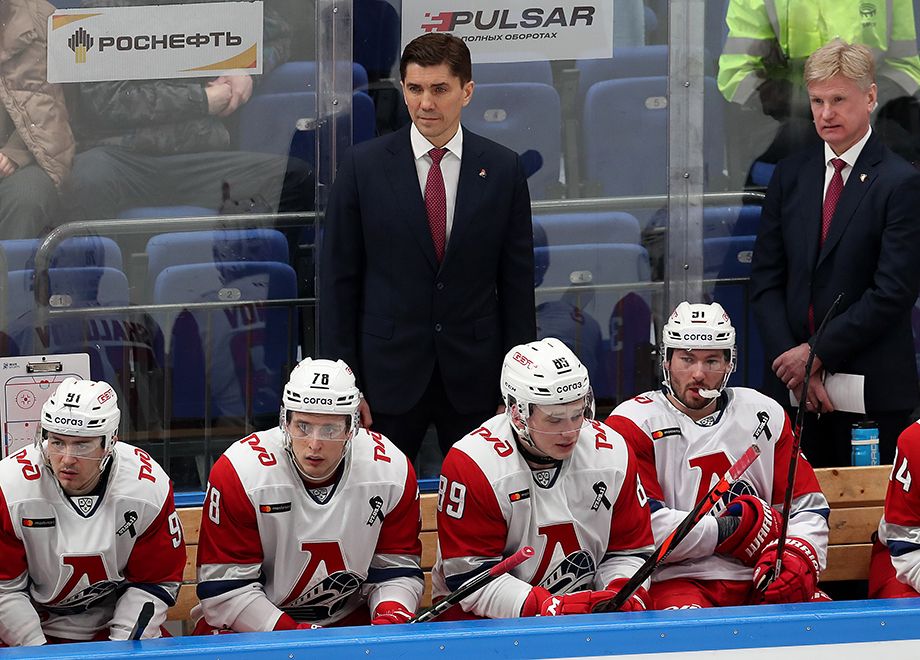 Photo: photo.khl.ru
"I never discuss colleagues how they play"
– Do the famous youth of Lokomotiv continue to rejoice?
– I will not open America here: the school works, there are many local pupils. We have attracted and will continue to attract guys, this is the process of evolution. We will call the guys who perform in the MHL to the training camp. We are closely watching everyone.
– What about CSKA's game? Did your colleague Sergei Fedorov surprise you with something?
– The fact is: they beat us. What is special to tell here? We wished them to finish after the series. I have a warm relationship with many guys, we went through a lot together. Dual feelings, that's life.
– Did you communicate with Fedorov after the end of the series?
– Yes, they exchanged phrases on the ice.
– Was this a fundamental confrontation for you?
– I will say this: I was waiting for this series, and it happened right away. So I didn't have to wait long (laughs). It turned out interesting. Life is an unpredictable thing.
– Fedorov very unexpectedly replaced you last summer at CSKA. Can you reveal the details of what happened now?
– To be honest, I don't know much, I didn't find out. I don't think that's a question for me.
– Fedorov was placed in CSKA under the slogans of the return of Soviet hockey. But now CSKA is playing exactly the same model as you. Do you agree with that?
– I never discuss colleagues how they play. The thing is, sometimes you don't see what's going on inside. He probably did some adjustments to his work, he made his own changes. Here you need to be inside the team to know what and why. I would like to deal with my team.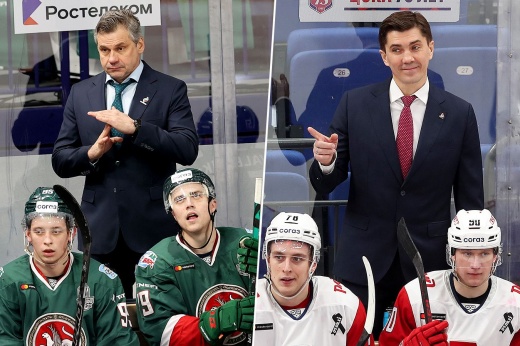 Will they be fired or given another chance? What will happen to the coaches whose clubs have already dropped out of the KHL playoffs
"My contract is for two years. Of course, I want to continue working "
– At the press conference after the fourth match of the series, you indirectly agreed that you have a crisis of ideas. Does this mean that you are ready to reconsider your views on hockey and what exactly?
"I didn't want to say anything at the time." I always answer questions, but it was a kind of subterfuge on the part of the journalist. At that moment, I was not in the mood to find out my relationship with anyone. I wanted to finish the conversation as soon as possible.
– Did Lokomotiv talk to you about the new contract? Do you want to continue working in Yaroslavl and have you talked to the president of the club Yuri Yakovlev?
– My contract is for two years. Of course, I want to continue working. Yuri Nikolayevich and I talked, we are in constant dialogue.
– Physically and morally not tired?
– I'm not tired, everything is fine.
"I started playing hockey when there was no money at all"
– The KHL may change a lot next season, how it will affect the development of Russian hockey, is there a chance in some respects to turn the situation in their favor? And what are you preparing for as a coach next season?
– Somehow, of course, will affect. There is a certain rhythm, changes are possible: the same foreigners, the cancellation of the pause for the Eurotour, a different level of competition. Yes, it will take time to adapt, but life shows that a person adapts to everything. Let's live until autumn, and there we'll see.
– Don't you worry that next season in theory the KHL may not have foreign hockey players or their number will decrease significantly?
– We played the last meeting with CSKA completely with the Russian guys. Each problem has its own paths to development. If used correctly and without populism, everything will be fine.
– Are you as a coach ready to work in low budgets?
– I started playing hockey when there was no money at all, I went through a lot. Money is not a determining factor. It is, rather, a bonus for the work done.
– What do you plan to do in the near future?
– The team got a rest, and now we are going to resume the training process. You need to work and prepare.