Khamzat Chimaev – Gilbert Burns. A real test for the Wolf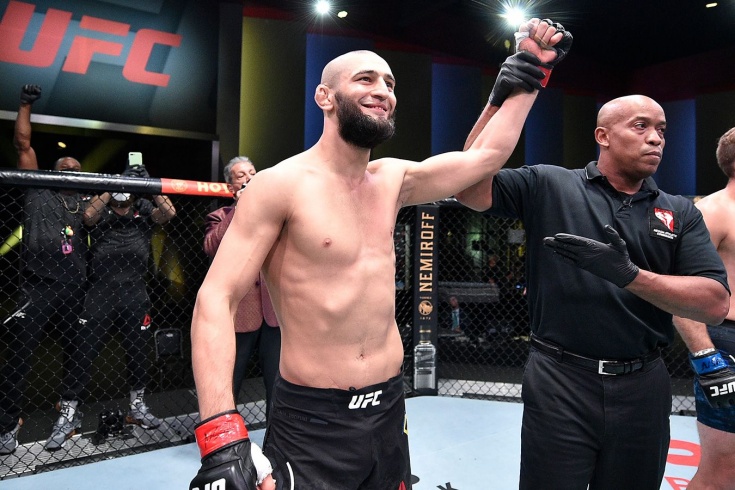 The test is serious, but the chances of winning are very high.
UFC 273 Martial Arts Night will take place on April 9 at the Barclays Center in Brooklyn. The beginning of the battle – not earlier than 6:00 Moscow time.
De la Hoya told who he would support in the battle between Buffalo and Alvarez.
Bookmakers consider Chimaev the clear favorite of the fight, you can bet on his victory with a factor of 1.14. Burns' chances were estimated at 6.10. The wolf is invincible and quickly grinds opponents. But Burns is a serious opponent, will the fight be easy for Chimaev?
The longest fight in Wolf's career
Khamzat Chimaev goes to the UFC without noticing rivals. 10 fights – 10 victories. And the longest fight lasted just over 6 minutes. A unique fighter with inhuman strength and endurance. Many say that Wolf has not yet met with a serious opponent. Well, Gilbert Burns fits that definition well.
The ground floor is the ground floor, but Khamzat is no stranger to percussion. It can't be said that she is supernatural, but with a series of hits Wolf can shock any opponent. There is no doubt about Chimaev's victory, but will it be quick?
Burns will try to get there
Gilbert Burns is an honored veteran who is slowly leaving the stage. Of course, Gilbert will try to show that he is still the third, but it is hard to believe. He did not succeed with Kamaru Usman, and the fight against Stephen Thompson was not the most convincing. Burns has a great shot, but after knocking down his opponent, he doesn't seem to know how to finish what he started.
Buffalo – Canelo: when the fight, where to show.
Yes, Gilbert is good enough on the ground to shake Chimaev there and not let him end the fight immediately. But there is no question of winning by this method. Physically, Burns will not be able to wait for the Wolf either. In principle, he has no advantage other than rich experience. So, sadly, Gilbert needs to rely on his blow in this battle. Get – and finish. The first can happen, the second has huge doubts. But sport is sport.
What to bet on?
First, we need to bet on Chimaev's victory. The odds are meager, so you can increase it slightly by betting on Hamzat's early victory. 1.44 – also not God knows what, but still more. Burns just can't stand the whole distance. Due to his experience, Gilbert will be able to last for some time, maybe even become a rival of Chimaev, who lasted the longest, but only.
Secondly, you can bet that there will be more than 1.5 rounds in the fight. Gilbert must have the strength to do that. To make Chimaev's first attempt on the floor unsuccessful, Burns could do. Another thing is that it will be followed by the second and third, and the forces will not be limitless. Odds on TB 1.5 rounds – 1.82. If you do not believe in this, the opposite outcome is 1.92.
Chimaev is said to have the strongest work on the ground floor since the Habib era. Well, it's time to prove it. Good luck betting!
Ian – Sterling: when the fight starts, which channel will show.
Sterling – Jan: I'll finally bury you.
Marlon Vera: Peter Ian will kick Sterling's ass.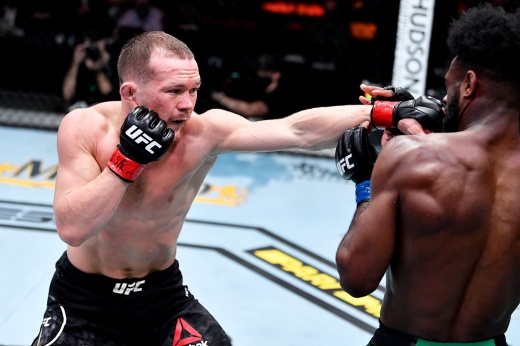 Algemein Sterling – Peter Ian. The Russian will take what belongs to him by right