Kravchuk: Hartley structured everything in Avangard. He leaves both a result and a legacy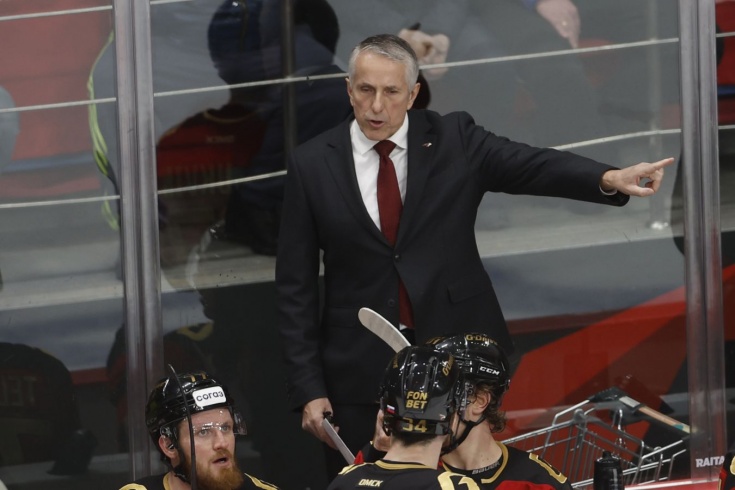 Two-time Olympic champion, ex-director of youth hockey development at Avangard Academy Igor Kravchuk commented on the possible departure of Bob Hartley from the club.
"First, Bob is already here in Canada, but there is no official information yet, his speech will be on Monday. Secondly, I don't think anyone will be surprised if Hartley finishes his job at Avant-Garde. As far as I understand, everyone is ready for this, it seems that it was not possible to extend the contract.
How will I evaluate the results of his four-year work? It is impossible to overestimate them. It was Hartley who structured everything in Avangard – the game, the club, the whole vertical. He leaves both a result and a worthy legacy.
As far as I know, at headquarters, Bob trusted his assistants a lot, creating a coaching team. A solid coaching record, for example, has his first assistant Dmitry Ryabykin, the only one who won two championships with Avangard – as a defender and as a coach. I will say that four years next to Hartley is a coaching school. There is also another veteran of the "hawks" in the headquarters – Anton Kuryanov.
Hartley's influence on the club was very strong, so I assume that someone from his staff will lead the team. In my opinion, in the current situation this will be the optimal solution.
I would say that in terms of hockey, Omsk has a Canadian spirit: "puck" is the number one sport, "Avangard" is the most popular club in the region. There are many cities in Canada that value their hockey traditions. Therefore, for Omsk, their students are very important – both players and coaches.
Which of the players is waiting for Omsk? Take Alexander Popov, who yesterday at the age of 41 decided the fate of the equal derby SKA – CSKA. I don't know Popov, but I heard a lot about him from my colleagues – about his professionalism, ability to withstand the regime. In spirit and style he is a player from Soviet times.
I think everyone remembers how 10 years ago at the World Cup in the top three with Eugene Malkin Popov led our team to a confident victory. It seems that he has won the time – and just such pupils symbolize Omsk, promote hockey in the city. "It would be right if such people were behind the return of Avangard to their hometown," Russia-Hockey.ru quoted Kravchuk as saying.
Stay up to date with the news! Subscribe to the Telegram channel of the "Championship".

Hartley has already flown to Canada! But Avangard is very much waiting for him to return