Under the guise of a graceful Leopard, members of the jury suspected for a long time two artists – Valeria's daughter Anna Shulgina and, in fact, her – Marie Kraimbreri.
The character of the singer managed to be remembered by the audience for her femininity and sincerity, as well as flirting with Timur Batrutdinov, to whom she even gave a pillow with her image in the last issue. Then, however, made her jealous – when during the first spectator vote, the Monster suddenly climbed to hug the Leopard and fell to the floor with the girl.
One way or another, Kraimbrery was not upset when she left the project, she admits that thanks to her participation in the show on NTV she managed to overcome her little fears. "It is very difficult to perform when you do not see anything and you are bound on all sides by a suit that prevents you from moving. She was afraid to fall, but she still walked confidently, not giving in, "Marie smiles.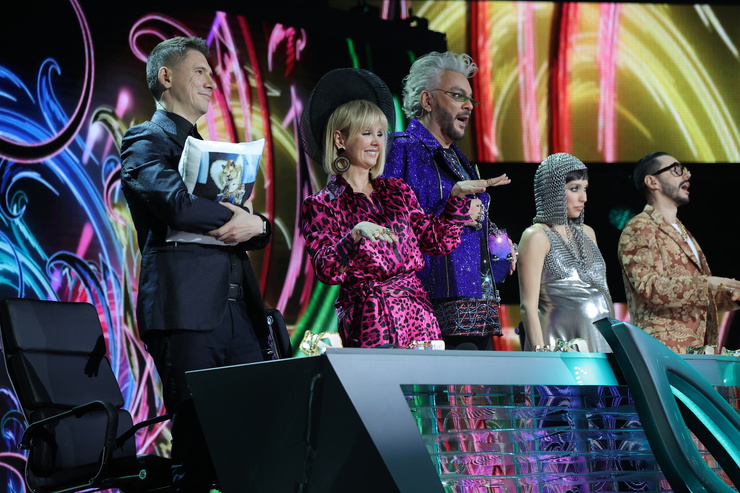 old age
The leopard also managed to dance actively in a stuffy mask. No emergencies happened? And how did you feel afterwards?
Breathing problems were insane, I couldn't breathe at all. My mask sat very tightly on my face and, accordingly, when I took it off, I observed my red, swollen skin with wrinkles. Only the floor was visible to me. I did not know at all what was happening ahead. In theory, where the eyes should have been – I had a nose. You know, you don't really see anything through your nose. In the second issue, when I sang Valeria's song "Let Me Go", I was standing on the podium, afraid to break away from it because I saw almost nothing, or to light up because the candles were really burning. But it worked out, I did it!
old age
Surely by 3-4 issues I already had to deal with dozens of questions in the spirit of "it's you Leopard"? Which of the artists wrote, tortured? How did you get out of the situation?

None of the colleagues wrote, but the fan clubs could not be deceived. At one point, all the messages began to come only with a leopard's smile. I pretended not to notice the trick at all.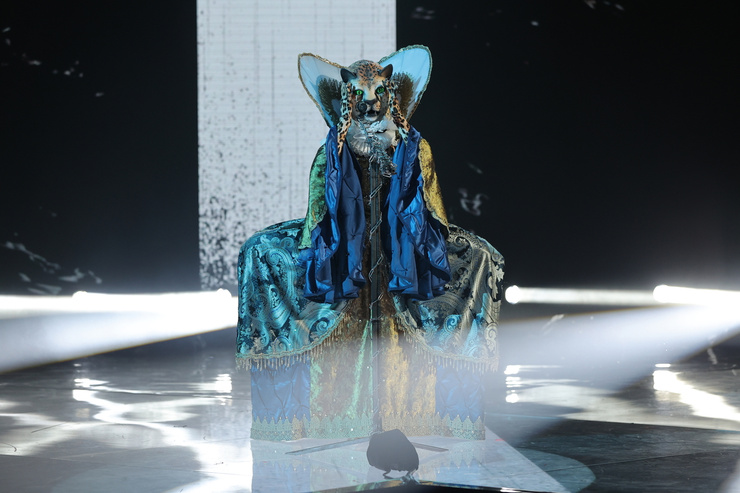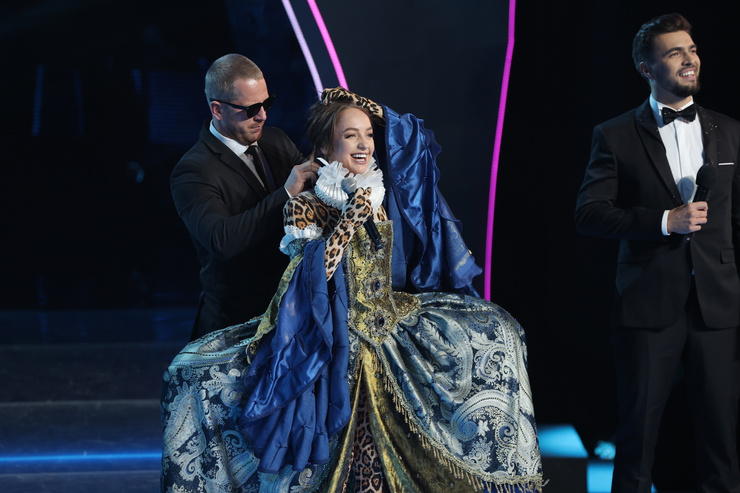 old age
At some point, the Leopard almost stopped hiding – and the voice, and movements? Plus, many masks are screwed, answering questions, and here, too, everything was open.

I was once exposed from the second broadcast. And I'm generally honest about life, on stage, in interviews. When she lied once in the show, she felt like a "rump", as Philip says. And I didn't like it. The behind-the-scenes band said at one point, "There's no point in hiding, we recognize the voice too much, no matter how you sing," and I just started to get high under the mask. Each time I thought, "Well, everyone, I'm leaving today – and I didn't leave, which surprised me a lot." This is happiness! I participated in a cool show and I'm insanely happy to leave it on such a cool note, without any sadness.
old age
Did you immediately agree to participate? And why Leopard?

From the first season of "Mask", I went everywhere and said: "Take me to the" Mask ", take me to the" Mask ". And they took me. Here it is – the power of visualization. I jumped for joy, literally! She could not contain her emotions when choosing a suit and when measuring it. I remember first wanting a Dog costume and reading a rap on stage, but I was dissuaded. I am a Leo by zodiac sign, all these wild cats are close to me. So I was in a suit that completely reflects me. I think the show is just incredible! By the way, many in the first season thought that I was hiding in a Wolf costume. But I said, "I'm not a wolf, I want to be a new mask."
don't miss itKirkorov does not accept Batrutdinov, the horse got into an accident, the costume designer gave hints: behind the scenes of the show "Mask"
old age
You once said that you are ashamed of Kirkorov, they say, he is such a "two-meter authoritative man." Was it exciting to perform in front of him, or was it not so scary behind the mask?

Yes, exactly the same! And singing Valeria's song is stressful in front of her eyes! I was brought up that way. I have a lot of respect for these artists, the work of everyone who sits on the jury. And I complimented them without a drop of hypocrisy.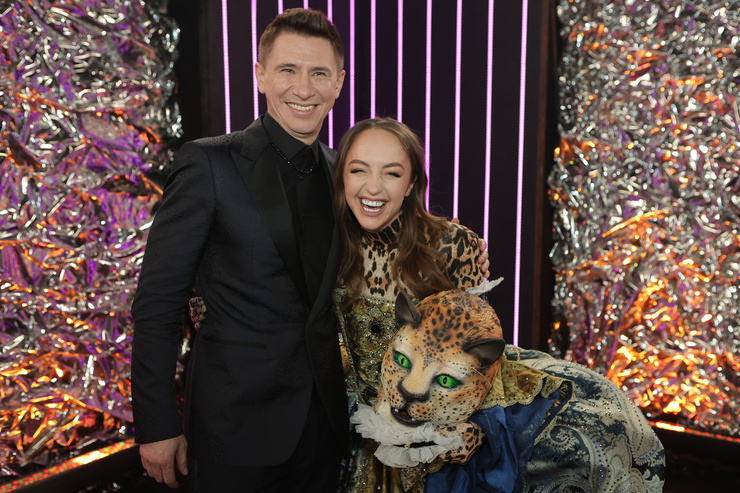 old age
Where did the idea of ​​pampering judges with gifts come from?

I even come to the studio with sweets and this will be confirmed by everyone who works with me. I just like to make people happy and see them smile.
old age
Everyone watched the relationship between Leopard and Batrutdinov. In one of the issues you said: "So, Timur, when I saw you for the first time, my heart sank. I have found true love, and I don't care what others say. " Did this sympathy arise on the program or before?

I dedicated the words from the song I sang to him. Of course, I've seen Timur often, who hasn't watched Comedy Club? And I recognized his tone as soon as I heard Hare last season. So I honestly told him on the project that he is a cool, handsome, talented man.
old age
Talked behind the scenes after the revelation? If Timur had called for a date, would she have gone?

Of course, we met and continued our communication. And if only… I will not say! (laughs)
don't miss itNonna Grishaeva, who left the show "Mask": "I fell off the stage, I was badly injured, I had to change everything urgently"
old age
Are there any assumptions about who is under other masks? Who is sympathetic?

I guess who the Monster is who ruined my costume by dropping me right on the floor on stage, but I won't say!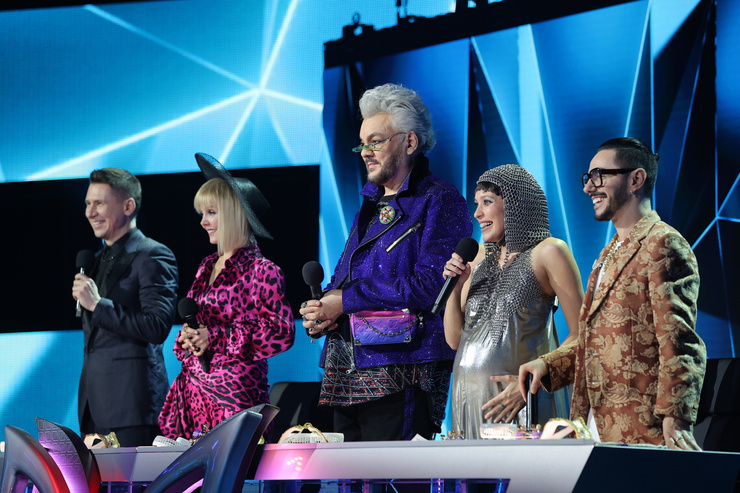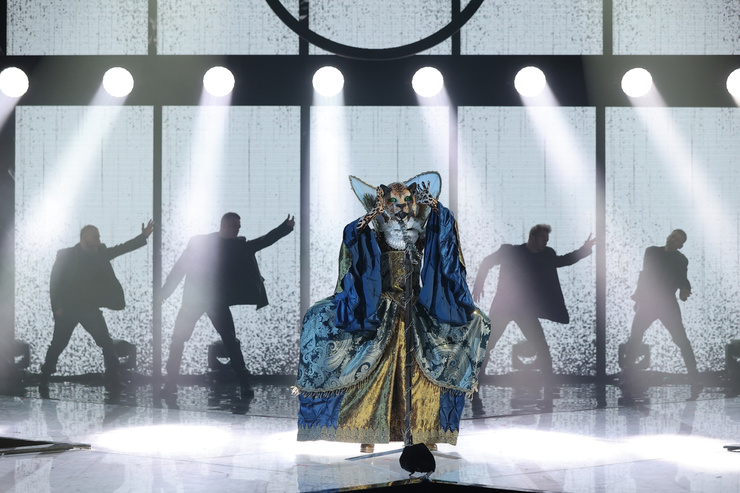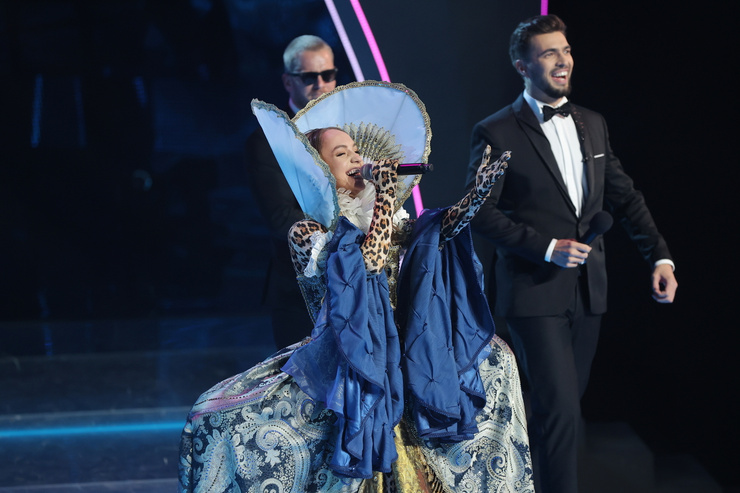 Photo: NTV press service