The picture tells the story of a married couple who have no children. Suddenly, the protagonist suffers a heart attack. This case makes him think about heirs. There is only one problem – the man was diagnosed with "infertility", so he offers his wife to find a future father among their mutual friends. Will the couple be able to become parents? And how will this adventure affect their marriage and relationships with loved ones?
The editorial staff of StarHit found out from Alena Zvantsova whether the events that became the basis of the script were real. The director also told how she worked with Eugenia Brick, for whom the project was the last.
old age
Initially, the picture was called "Children", eventually it was renamed "Nobody Knows". Why did you decide to take this step?

It was decided to rename the film because while it was waiting for its premiere, many films with similar titles were released. We began to think that in our tape it is important, apart from the topic of adulthood and that we are all children in need of someone's unconditional love, and thought about the main mistake, the trigger of our story… Began to think. And Eugene Brick suggested the name.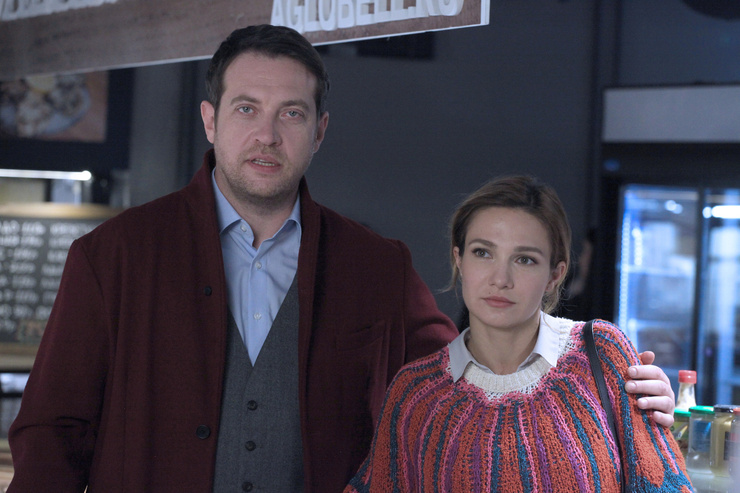 old age
The protagonist is infertile, but after a stroke he decides to help his wife find a donor among friends. A very unusual story for Russian realities… How was the idea of ​​such a scenario born?

It's not about a stroke – it is unlikely to be hidden from his wife. But yes, the realization of the nearness of death, the uncertainty of when it will all happen: in a day or in three years? All this pushes the hero to reckless action. To re-evaluate one's own inner strength, which will later lead to serious consequences. And the topic is not really exotic at all. I read an article about such spouses in one of the Russian online media, the heroes were even interviewed. However, there was one difference: there the couple was very afraid of the bad heredity of the future child. And so they, preferring to speak openly from the beginning, chose a donor from among their friends. I thought about how such a story could end. And then in consultation with the reproductive doctors, when I briefly told them the future screen story, they nodded and said, "Yes. This is exactly what is happening. Such decisions usually lead to poor results. This is the most slippery path. " I asked again: "That is, such cases happen in practice?" – and heard that yes. And the worst way in this difficult situation is to lie to each other in something…
don't miss itNew Russian series, addictive from the first episode
old age
You have gathered a strong cast Kirill Safonov, Victoria Isakova, Alexander Robak… And what was it like working with fellow director Yuri Bykov?

We worked perfectly with Yuri Bykov! Firstly, he is a great artist, and secondly, he looks luxurious. Well, he is a smart man who understands perfectly well what is happening on the set, what the director feels. And therefore able not to attract undue attention. Of course, he asked questions if he didn't understand something. But that's how any normal artist works. Yura is great, and I would probably like to work with him again.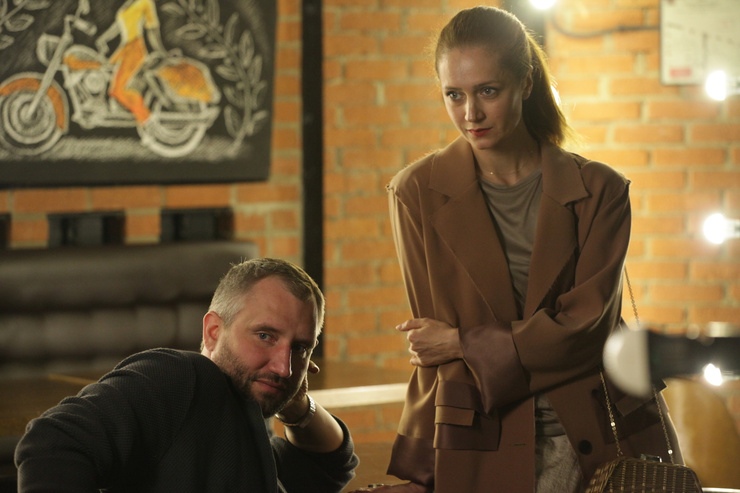 old age
Your painting became the last project of Eugenia Brick. Please tell, how did you remember her?

This is our first collaboration with Eugene Brick, although she starred in films based on my scripts, my husband's scripts. I've always liked her, but it seemed that with such a bright appearance a person could turn out to be… a pamper of fate, a little superficial? But Eugene turned out to be a very good person. Not only a talented, but also a very hard-working actress. Always found the strength to smile … Do you understand? In any situation. She was loved by everyone on the site: from props to make-up artists and camera crew. It says a lot about a person. After all, it happens that the artist is nice and pleasant with the director, with colleagues, and everyone else allows himself to break down. With Eugene, a fundamentally different story. She was adored, joked with, had fun, recorded some funny videos… She was very good.
old age
They say you had no idea about Eugenia's illness… How did you react to the news of the tragedy?

Yes, I really didn't know anything about Zhenya's illness. Nothing at all… So I was shocked. Learned about her death from calling journalists who asked to comment, express condolences…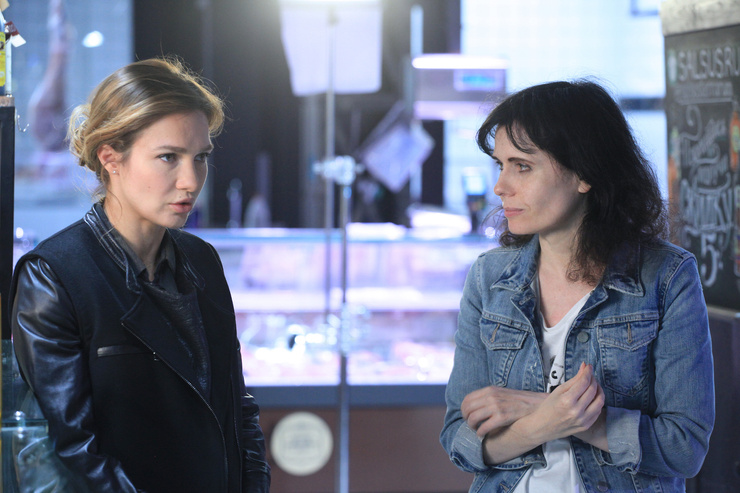 old age
You have been cooperating with Eugenia's husband Valery Todorovsky for many years. He also became the producer of the film "Nobody Knows". Do you support him in a difficult moment?

Valery and I have known each other for probably twenty years. And, of course, this is already a somewhat close human relationship. But there are different situations … Some prefer to experience grief in public, while others do not tolerate it outside the family, living difficult moments only with loved ones. I really understand the latter. All I can say about Valeria is that he is a very strong man. He and Zhenya turned out to be incredibly strong people. Of course, we continue to communicate, we have unfinished work, creative plans. He is still attentive to others, collected and tactful.
don't miss itThey shut Hollywood up. Russian TV series popular in the West
old age
In recent years, we have seen the active development of the film industry in Russia. There are more and more quality series that can compete with foreign projects. But every day new sanctions are imposed, foreign films disappear from film distribution. Do you think the lack of competition will affect Russian cinema?

I do not think that Russian cinema will lose its impetus for development. But I do not think that there will be any flowering. The fact is that the abundance of Western products did not allow talented Russian films to escape the screen. There are very few really talented films and TV series in our country and abroad. Now there will be even less of such movies on our screens (minus good foreign films).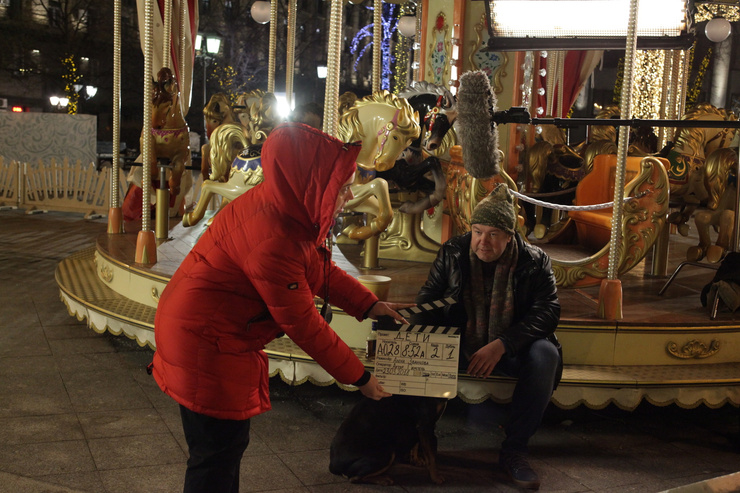 old age
Netflix has suspended work on Russian projects. How do you assess the effect of the streaming service?

Can I come a little far? Look, when this whole sanctions story started, I was very upset by the news that Stephen King had banned the publication of his books in Russia. King is a good writer. Despite his work in the horror genre, he talks about some of the main things: charity, self-sacrifice ете You see, books and good movies help a person stay human. Those who read books learn to think. They are harder to turn into a stupid army that can only eat and sleep. I believe that what teaches people to think cannot be taken away from them.
old age
Now there are films that touch on the themes of the countryside. For example, Yakut paintings were shown in the all-Russian box office. In your opinion, what are the prospects for the development of regional cinema?

Yakut cinema is very interesting. I think it will be interesting to have any honest talented film that tells something about life that the viewer does not yet know.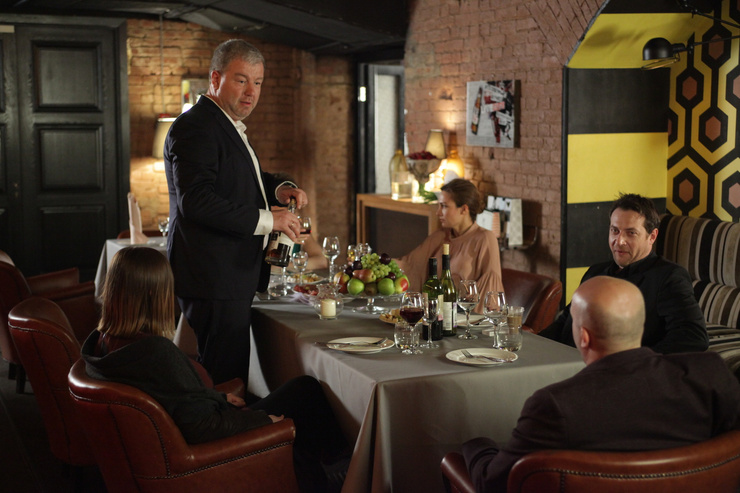 old age
The Oscars took place recently. Do you follow who will receive the cherished statuette?

It turns out – I'm not proud or bragging about it – that I never watch the Oscars. In the morning I learn the news from the Internet. It somehow doesn't particularly affect my life. Well, yes, interesting. But the results of the Venice and Cannes festivals, "Kinotavr" are more interesting to me.
don't miss itFalling out breasts and eerie frills. Oscar 2022 stars who need to fire stylists
old age
Kinotavr will not take place this year. And to which film project would you give the main prize of the ceremony?

To be honest, I have not seen fresh works of colleagues who would not have been at the Kinotavr. The opposite usually happens. The film receives a prize at the Kinotavr or at a Western festival, and then goes on sale. But if we talk about feature films of recent years, which I remember, it is, perhaps, "Mom, I'm home", "Captain Volkogonov fled", "Danube", "Masha"…
old age
You have been married for many years to your colleague, director Dmitry Konstantinov. Do creative disputes arise or do you, on the contrary, help each other?

Living with Dmitry Konstantinov is wonderful, working is awful. This is a joke, but the truth is that, of course, it is difficult for a husband and wife working in the same field. When we just help each other, everything is fine. But working in one project (and we have several joint scenarios) is very difficult. And we prefer to do it only in exceptional cases.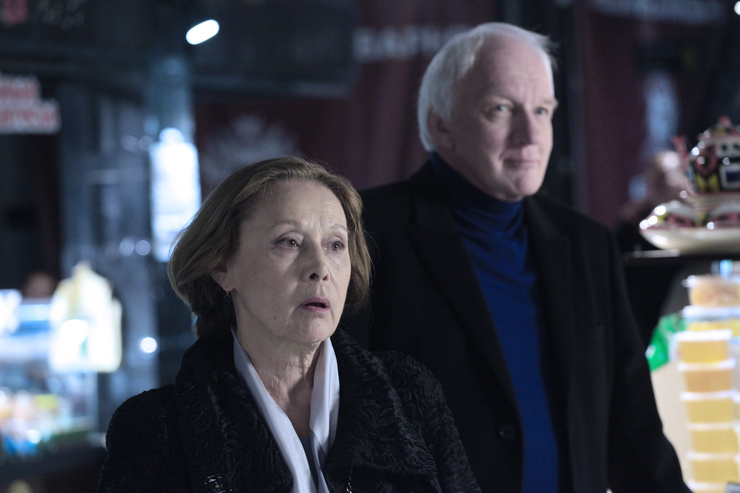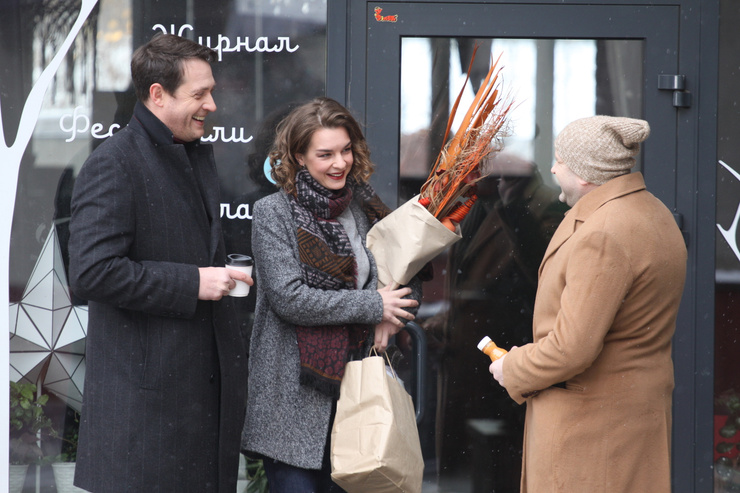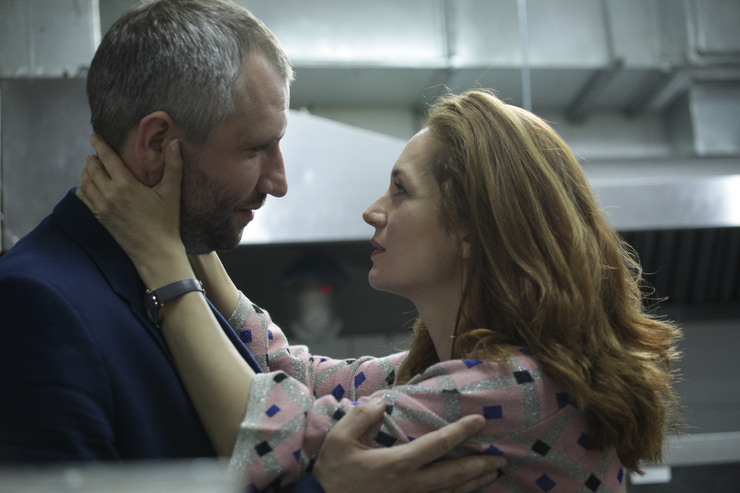 Photo: press service
Almost a month and a half ago, after a long battle with cancer, actress Eugenia Brick passed away. The star's body was cremated in the United States, where she and her family have lived in recent years. And the family plans to bury the ashes in Russia, but it is unknown when this will happen.