Until recently, almost every gadget had a battery compartment, opening which each user could remove and change the battery. Although most smartphones and other devices now use non-replaceable batteries, the situation in the EU promises to change very soon. Local parliamentarians voted for the law on the use of replaceable batteries, which enters into force in 2024.
Since most devices are now equipped with lithium batteries, which are quite "long-lived", the manufacturers preferred to completely deprive users of the opportunity to replace them – the appropriate compartments are usually not available without special tools and special skills. The new law will affect the widest range of electronics, from smartphones to electric scooters.
Although self-replaceable devices are often more compact, thinner and in many cases waterproof, they have a number of disadvantages. In fact, relatively inexpensive models are often easier and cheaper to dispose of than to repair, although in the old days you could do without buying a new battery and replace the battery yourself in a couple of minutes.
The new EU law explicitly states that batteries can be easily replaced and disposed of – all kinds of electronics, including "light vehicles" such as electric bicycles and electric scooters. By January 1, 2024, the design of such devices should provide for replacement using "basic and publicly available tools" that allow replacement "without harm to electronics and devices." In addition, manufacturers will be required to provide documentation describing the procedure for removing and replacing the battery – it must be published on the Web throughout the estimated life cycle of the device.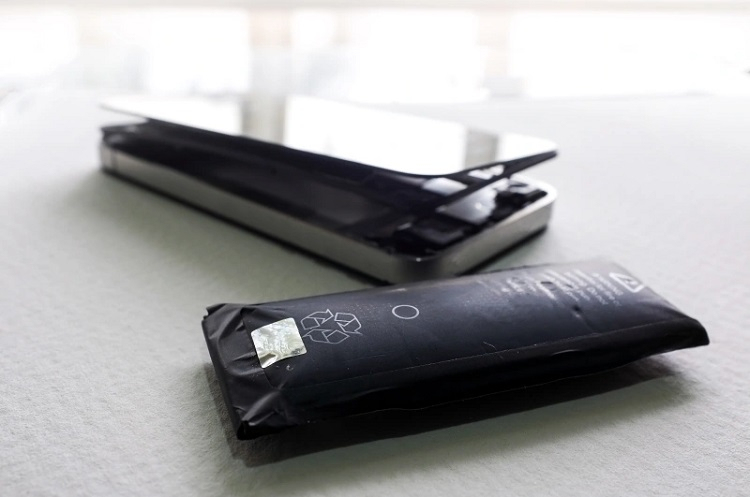 The change in the law should seriously change the design of devices for the European market, as integrated batteries are used by almost any electronics from smartphones to action cameras and electric shavers. Of course, nothing is impossible in the initiative.
This will also contribute to the EU's e-waste plan. In particular, by the end of 2023, member states must collect at least 45% of used batteries, and by the end of 2030 – up to 80%. According to the law, the collection of industrial, automobile and other batteries is regulated.
Another useful innovation is that from 2030, industrial batteries and accumulators for electric vehicles must use at least 12% cobalt, 85% lead, 4% lithium and 4% recycled nickel, and by 2035 – 20% cobalt, 10% nickel. The figures for lead will not change, as the infrastructure for its reuse is already well developed.
If you notice an error – select it with the mouse and press CTRL + ENTER.