Rodion is outraged by the editorial board's decision to confront him with his ex-girlfriend. "But they need to make ratings, so I have almost no complaints about them," sighed the singer in a personal blog. – I have to apologize to viewers. I rarely lose my temper, sorry for the mat, but all honestly. The ending, by the way, is very unexpected, both my parents are shocked, as well as myself, to be honest. "
However, as it turned out, it was an April Fool's joke. The artist then published footage of the "failed broadcast" and congratulated on the holiday of those who still got caught. Fans appreciated the humor of the artist, although they noted that they do not mind seeing him as a groom in a popular program. In addition, in 2013 Gazmanov already had the experience of finding a bride on television.
You can discuss the latest news in our Telegram, VK, Yandex.Zen
However, in an interview with StarHit, the singer admitted that he prefers to communicate with girls outside the cells: The second time I would definitely not go to the program. Not mine, with all due respect to the creators and presenters. "
Recall that last year the artist experienced a breakup with a girl. Rodion does not go into the details of the reason for the breakup, and when asked if he would forgive his ex-girlfriend, if she appeared on the set of "Let's get married!", He replied: "You know, I think the second chance is a very individual thing. Besides, how do you know what kind of ex I meant? One way or another, there are reasons why the past becomes the past. "
don't miss itRodion Gazmanov: "The former got married and was preparing to have a child. I was shocked by all this. "
Gazmanov is ready to start a family, but the main thing for him is to find a worthy life partner. "Mind and beauty are standard things. I think the inner content, the fullness is very important. There are several people around me who I consider to be my "activators". They charge and inspire me incredibly. I think that my chosen one should definitely be like that, "the star shared.
The 40-year-old artist also told where he can be found: "Everywhere. The number of options is endless. During my life I met girls, with whom I later developed long-term relationships both in libraries and discos. And on the social network, too, a fair share. "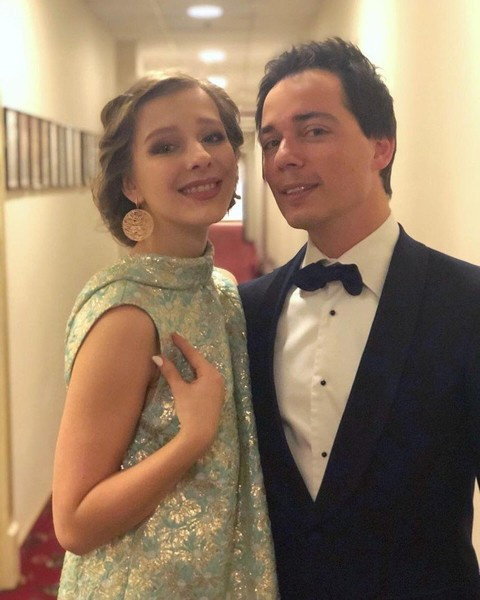 Photo: Legion-Media