The seventh issue of the show "Mask" on NTV began really incendiary. The kid sang Philip Kirkorov's song "Fire and Water". The judges danced to merry rhythms, and the hall chanted: "Well done!". And after the performance they hurried with compliments to the participant. The kid was not lost and asked the king of pop on the handles, and then – on the neck.
To which Kirkorov replied: "You know, how many of them hang around my neck? One more, one less – crawl. But on condition – show yourself. "
Timur Batrutdinov shared his observations: "And as the Kid danced now, he feels that puberty has begun." Then the jury proceeded to the investigation. Regina Todorenko suggested that Olga Buzova's ex-boyfriend Dava was hiding under Malysh's mask. And it seemed to Valeria that Brandon Stone was in front of her. Timur Rodriguez's version of Arcadia Ukupnik made all the members of the jury laugh.
You can discuss the latest news in our Telegram, VK, Yandex.Zen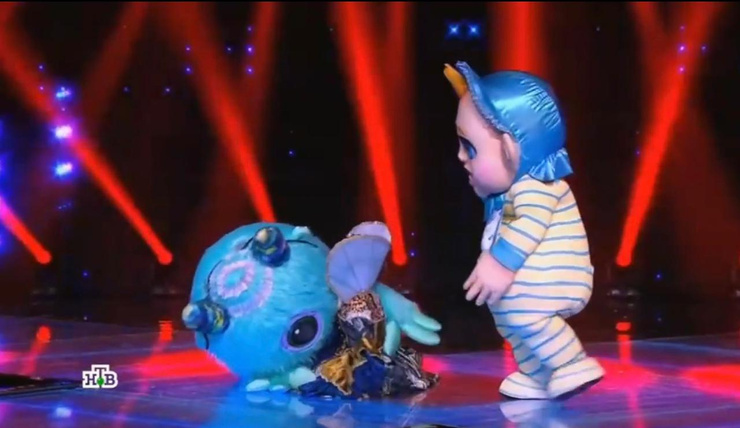 Leopard gave Timur Batrutdinov a pillow with his image. We will remind, the graceful predator from issue to issue flirts with the showman. The famous bachelor appreciated such a gift and began to hug him. Leopard, meanwhile, sang the lyrical "I'll Stay", which made the judges go crazy.
"I remembered Jeanne Friske because it's a song from the movie 'The Night Watch.' Thank you very much for this awe-inspiring, gentle, neat execution. Because the respect we have heard shows that you are a sensitive person, "said Timur Rodriguez.
What happened next was what made Batrutdinov jealous. During the first spectator vote, Monster literally overwhelmed Leopard.
The resident of the Comedy club was in complete bewilderment: "Wait, this is what started on the stage." Rodriguez hurriedly explained, "They want to know who will succeed if Monster and Leopard are crossed."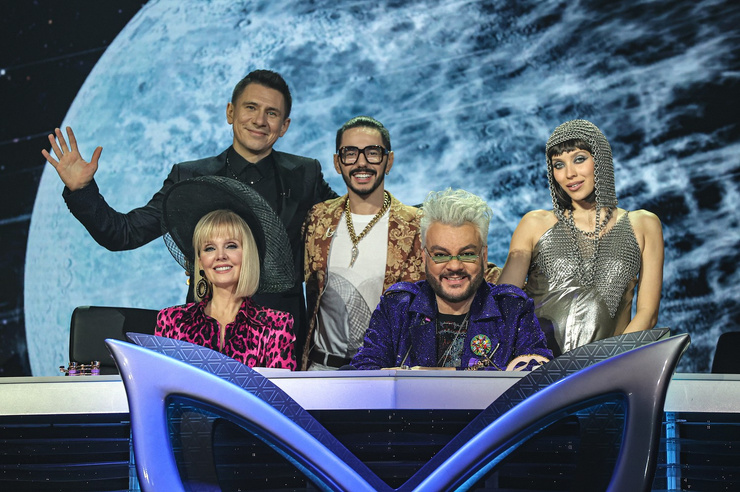 Today, not only did Batrutdinov receive gifts, but Donut handed over sweet treats to Philip. The hero of the project nicely signed the card with desserts: "From your Donut from the sweet car – to a friend Filipponchik." Donut sang the song "Voyage-voyage" by the French singer Desireless. The chairman of the jury praised the favorite: "Fashion vocals, fashion style, fashion in everything. How delicate, how beautiful. Intelligent singing culture ".
don't miss it"I am just happy to be recognized. So, I can't be confused with anyone. " Octopus has left the Mask show
The next participant ignited a real passion in the pop king. "I wanted to take, kiss, squeeze. Will you sting me? How appetizing you are, "Kirkorov said, believing that he was addressing the singer Lada Dance. The bee was not confused and Kirkorov was invited to the dressing room, promising to make a honey wrap.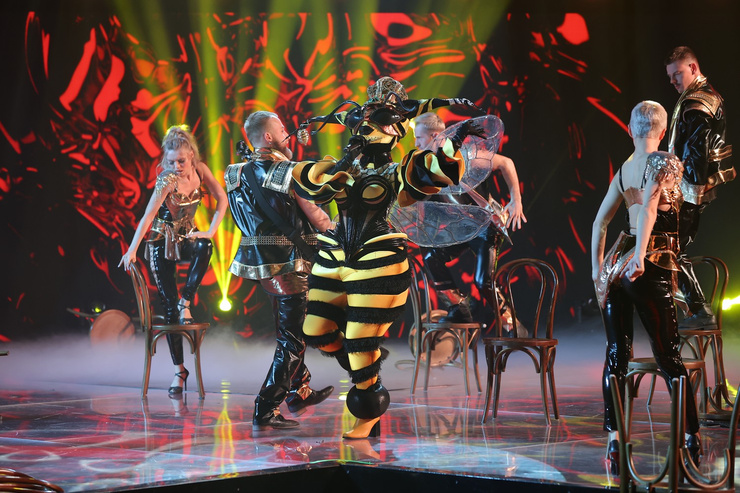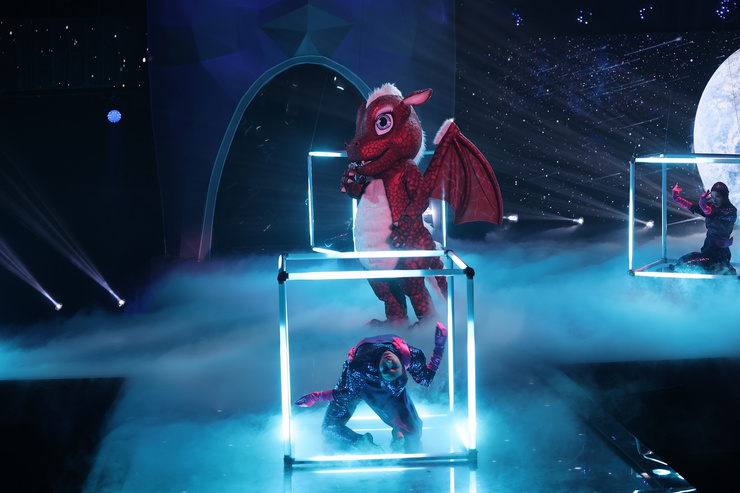 Photo: still image of the show "Mask" on NTV, the press service of the channel