I'll start with the personal: as a child, going on to a FIFA career for Valencia, I really wanted to sign there as a Russian midfielder. And I managed to buy Igor Denisov from Zenit – so I gave him the 27th number, a place in the center of the field, and soon a captain's armband.
Something similar could happen in the real world this summer – after all, "Valencia" is interested in the defender of "Loko" and the Russian national team Dmitry Barinov. And this, according to the "Championship", is not a guess and another dream of a football career, but a real interest.
Dmitry Barinov and Christian Noboa
Photo: Dmitry Golubovich, "Championship"
In the winter, before the complication of football relations with Europe, Lokomotiv and Valencia discussed the possibility of renting Barinov with the right of redemption.
The transfer did not take place, but interest in the midfielder remained, because "Valencia" needs a player in the center of the field.
Barinov himself is not against leaving Lokomotiv, and does not see himself in another Russian club.
If the transition is still made in the summer – personally I will be very happy. First, plus one player from Russia in the pretty "Valencia" – always nice. Secondly, Barinov has long and openly dreamed of a European increase. Third, such a transition will help everyone: "Loko" will earn extra money and be renewed, "Valencia" will be strengthened (Soler is more sharpened to attack, and Racic definitely needs support), and the Russian team will get another legionnaire.
The story you are reading now is not about Barinov and Valencia, as the transfer has not yet taken place. I see it wider and more colorful, because this is a story about a Russian football player, who from interview to interview says that he is ready, that he is not afraid of anything and constantly dreams. So let's dream together!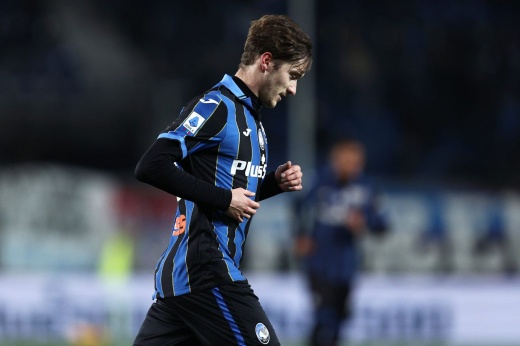 Miranchuk almost saved Atalanta. But the elegant goal pass of the Russian did not help in the match for the Champions League
Barinov and Europe – the story of a long-held dream
During the last break for the national teams, when Karpin's team trained and played with the youth, Barinov said: "If the player is good, he will be taken away now." And then he confirmed that he really believes in such a development – to go to the Russian player in Europe, when it is most difficult.

Dmitry Barinov
Lokomotiv midfielder
"I still believe! We have guys abroad: Sanya Golovin, Lekha Miranchuk. They play calmly, train, no one presses them. If a European club needs a Russian footballer, they will find ways to pick him up. "
In the recent days of Ralph Rangnik's Lokomotiv, the midfielder told the German director of sports and development that he wants to try his hand in Europe. Moreover, Barinov has repeatedly talked to the club's management about a potential transfer. And Ranknik himself told the players that a successful performance in the Europa League could contribute to this.
The midfielder's agent Pavel Banatin also said that Dmitry was interested in moving (in an interview with SE), here are his main messages:
the athlete must always strive for something, and since Dmitry has achieved a lot in Lokomotiv, he wants to develop;
if there is an offer from the championship, which is higher than the RPL level, Barinov and the agent will consider it;
in case of talk about the injury: Dmitry has fully recovered from the rupture of the cruciate ligament, this season is the leader in both the "Locomotive" and the team with Karpin.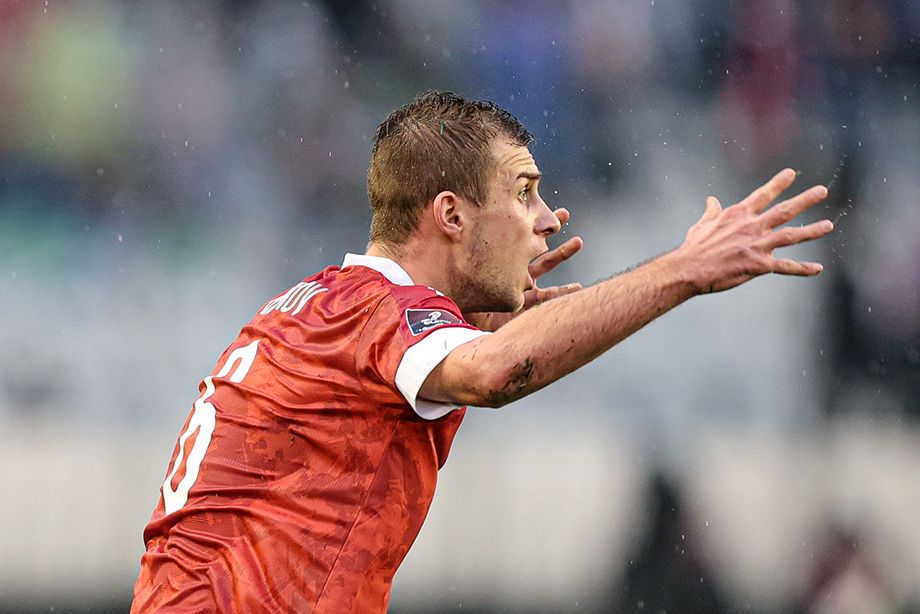 Dmitry Barinov
Photo: Dmitry Golubovich, "Championship"
He joked about Manchester United and boldly answered about rivals from Europe
After United announced Rangnik's appointment as head coach, Dmitry jokingly told the Championship: "I heard that Rangnik wants to take me with him to Manchester United. I will move soon. "
At the same time, the English edition of Talksport added Barinov to the list of potential transfer targets for Manchester in the event of Rangnik's arrival: Ralph is already in place, but Barinov, with a market value of € 12 million according to Transfermarkt, is still in Lokomotiv.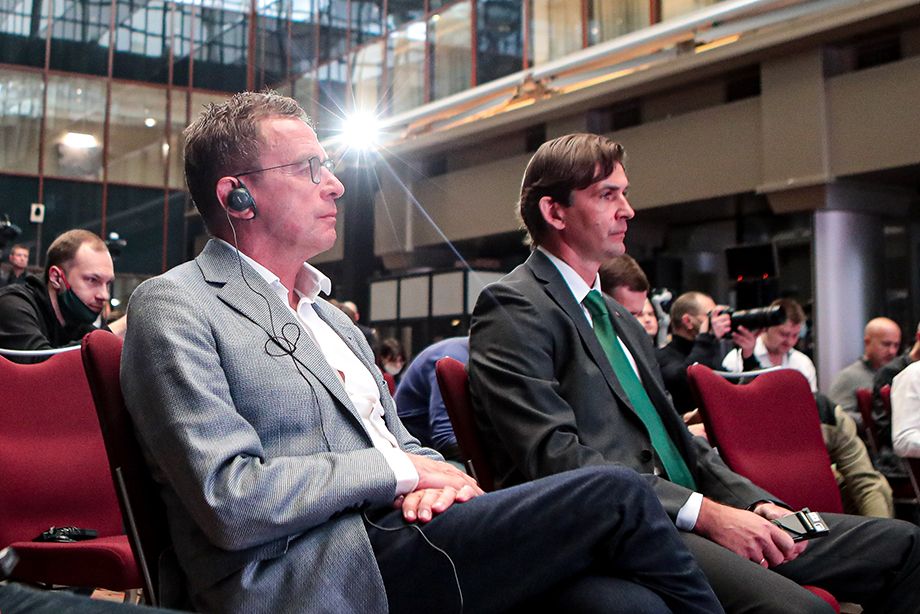 Ralph Rangnik and Vladimir Leonchenko
Photo: Dmitry Golubovich, "Championship"
Bold statements – they were from Dmitry and about the rival "Locomotive" in the Europa League. The midfielder called Lazio a very strong team, but when asked about the Serbian midfielders Milinkovic-Savic, he replied: "I think I played with players and stronger than Milinkovic-Savic and other Lazio players." And how we will act against them – tomorrow you will see it all in the game. "
The next day, "Loko" lost in Rome 0: 3.
Manchester City was interested in Barinov. Seriously?
Kirill Breido, former PR director and former director of public relations for Lokomotiv, told the Championship about this, calling Barinov his closest friend in the team.
One day both Barinov and Braido spent the night at the base. The first had a morning workout, the second had an interview. Since the young player did not have his own room yet, and Braido simply did not have it, they slept on the top floor of the base in Bakovka in the gym and talked like a child.
"You know, the lights are off, and we talked about everything, like in the camp," Braido recalled. – Bara talked about the interest from Manchester City. He then took both gold and silver from the Russian national team at the Junior Euro. Barinov said he wanted to go to Europe, but first he needed to become a star and captain of Lokomotiv.
England? Barinov likes that everyone bites there
"The dream is England, where everyone is forging, biting. But honestly, without even thinking, I will go to Germany or Italy. England is the highest bar, "Barinov said in an interview with the Championship last year. Dmitry was then recovering from an injury and told how hard it was for him to live without football, but he did not stop dreaming.

Dmitry Barinov
Lokomotiv midfielder
"It would be great to move to a team that plays in the European Cups right away, but I don't know what needs to be done. It is better to start with the middle team: you can be noticed there, and you will already move to a serious club. I do not set any barriers for myself: they will invite – we will discuss. "
Barinov has many statements about the submarine, English football and language – we have collected favorites:
"In England, in principle, a different level of football: intensity, speed – there is a lot to learn."
"In England, I like the style of teams. Powerful football. "
"I do not agree that it makes no sense to go abroad to a non-top team. There are good examples – the same Yarmolenko, playing in "West Ham", which is considered a middle team. But at the same time, "West Ham always gives a fight to rivals in higher positions."
"If possible, I watch the matches of the English Championship, and this is a completely different game."
"English is a problem for me. I can't force myself to do anything. I already want to learn the language and speak confidently, but my hands can't reach it. "
"Klopp is one of my favorite coaches."
"City is more like tiki-taka, and Liverpool is under pressure, a combative team."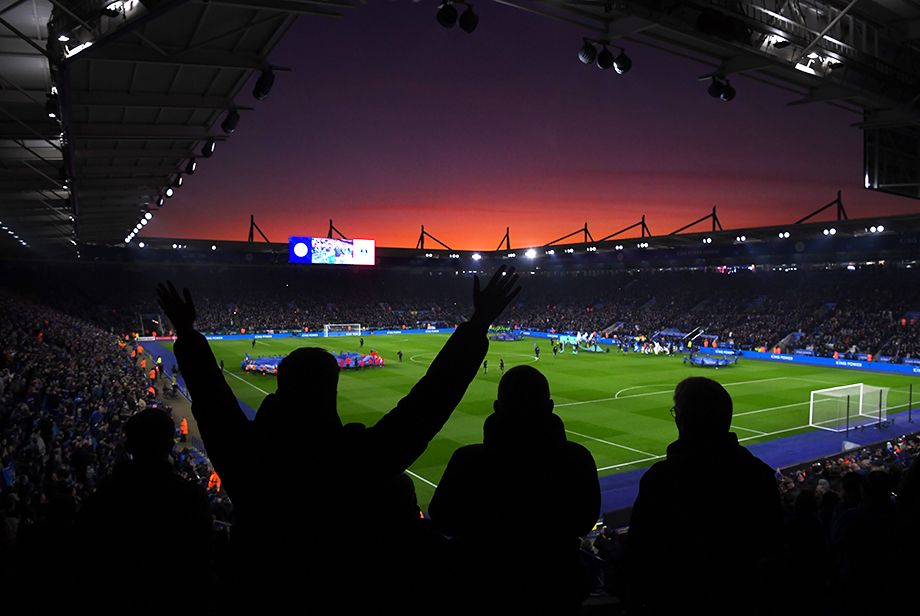 Photo: Getty Images
Barinov would be useful to Sarri – Dmitry himself crushed Ronaldo in the match against Juventus
Cagliari scout Alex the Great spoke about this – referring to the matches between Lokomotiv and Juventus in the Champions League two seasons ago. Scout said that Barinov was interested in the then Juventus coach Maurizio Sarri.
"Juventus' matches with Lokomotiv took place against the backdrop of confrontation between Semin and Sarri's tactics, as well as mutual respect between coaches, and their good relations are no secret to anyone," said the Greats. – Modeling the game, especially in Moscow, Sarri drew attention to the role of Barinov in the schemes of the railways. The Juventus coach feared this player and said in private that he would need such a player. "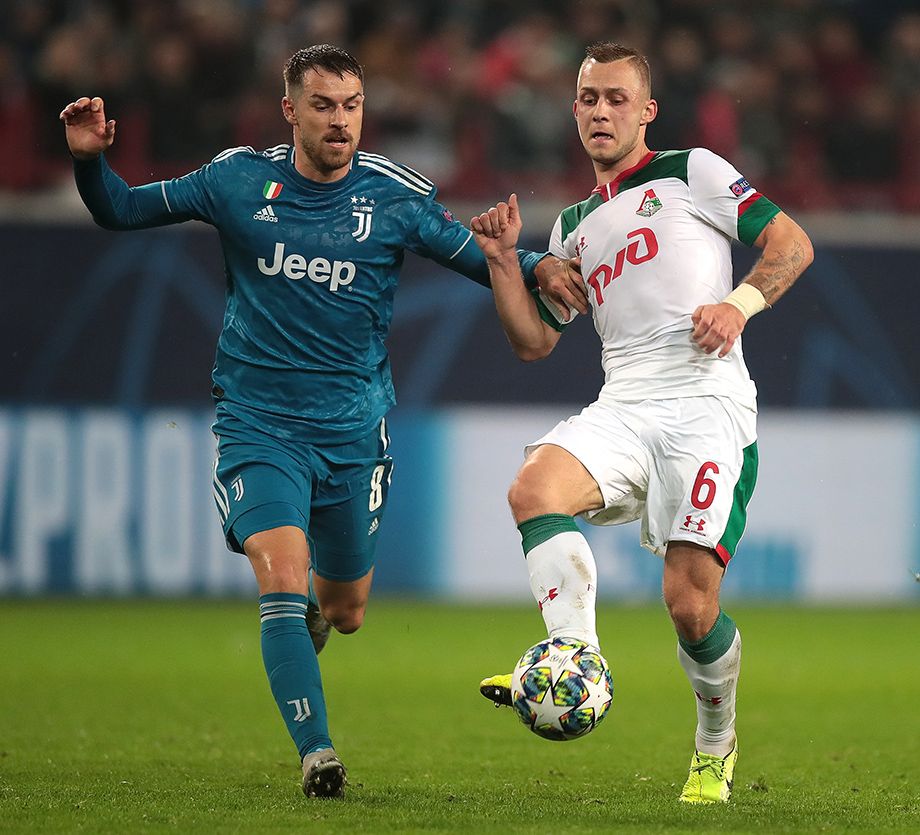 Dmitry Barinov (right)
Photo: Dmitry Golubovich, "Championship"
Barinov himself has a different story about the matches with Juventus – in the Moscow game, Dmitry constantly dug up to Ronaldo. Why?
"Yes, it was," explained the Loko midfielder. – He jogged, I ran past and hit him in the back with my elbow. He started something to me there: "**** you, **** you" – something like that. He began to turn to the judge.
"Why are you like that?"
– I do not know! Now it has become very funny. I wanted to drive him crazy. Just ran past, thinking: "I'll give you an elbow!". And I also tried to do something with him on the corner. He bullies (smiles).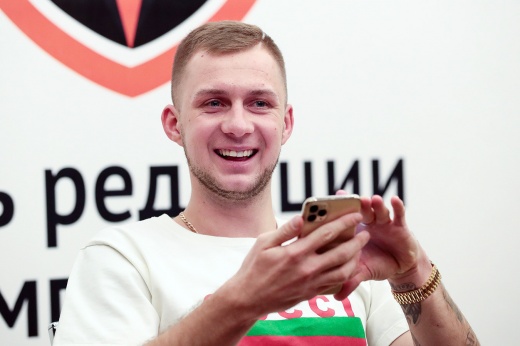 "A man with a tattoo of" Spartacus "came up and said:" Don't you want to kiss? " Frank Barinov
Why has Barinov not left for Europe yet?
Asked why he could not go to Europe, Dmitry recently said that it was most likely a large concession of € 15 million. He also said that he could go to Europe by 70% in the winter: an unnamed European club wanted to rent him for six months, but the player himself was in favor of a full transfer.
Why didn't you want to rent for the second half of the season? Dmitry said that he was counting on the head-to-head matches of the Russian national team for the right to play at the World Cup in Qatar: this required constant play, and in the new club he could "sit on the bench."
The situation, according to the player, is as follows: negotiations have been postponed until the summer. At the same time, the full-fledged transfer that Barinov himself dreams of can take place.
News on the topic
Dmitry Barinov explained that it prevents him from moving to Europe
From the words above it should be clear: Barinov openly says that he wants to play in Europe. But at the same time – unlike many footballers – tells who and when they were interested. For example, in the summer of 2020, offers were received from Europe, the player's agent was contacted and communicated in person (but was affected by the injury).
Another version of why I didn't manage to leave earlier: "Maybe if it weren't for quarantine, I would already be in Europe."
***
A few years ago, even before Alexei Miranchuk's transfer to Atalanta, Barinov said that he did not look like Sergio Busquets in the manner of the game and that Spanish football was not for him. However, now that the transition to Spain can be thought of more than usual, I personally want Spanish football to not only suit Dmitry, but also fulfill his dream.
After all, Barinov's dream (he himself has said this many times) is not just to get to the European Championship, but to stay there, play long and hard.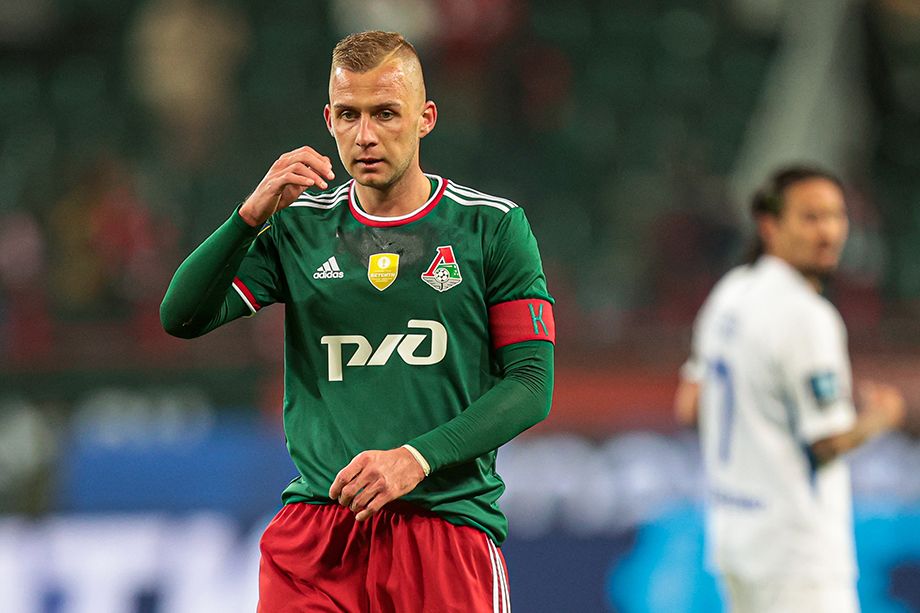 Photo: Dmitry Golubovich, "Championship"
And dreams are dreams to come true. Moreover, Barinov has already performed one and the big one: he went on the field with the captain's armband of Lokomotiv. Like his recent friend and locker room mentor Igor Denisov, who didn't just appear at the beginning of this text.
Next is a new dream.