Teresa Johaug, Charlotte Calla and Dario Colonia are not the only Olympic champions to end their careers. Russia also has a loss – fortunately, not from the newly crowned Beijing 2022 Olympians, although Sergei Ustyugov spoke very ambiguously.
39-year-old Evgeny Dementyev, the 2006 Turin champion in duathlon (the so-called skiathlon, a 30-kilometer shoe race) and vice-champion in the marathon, is leaving. Yes, Eugene ran until the Russian championship in 2022 – and after the finish in the classic section, he announced that this was his last race.

World ski superstars say goodbye to sports. Who leaves but Johaug?
"How can you feel in the last race? And nothing, everything is wonderful. There was great support on the track, although sometimes I had to be patient, but I enjoyed it more. At every turn and ascent support: "Marry, Marry!" "I absorbed and enjoyed it all," Dementiev commented on Match TV. He took 86th place, six minutes behind Alexander Bolshunov.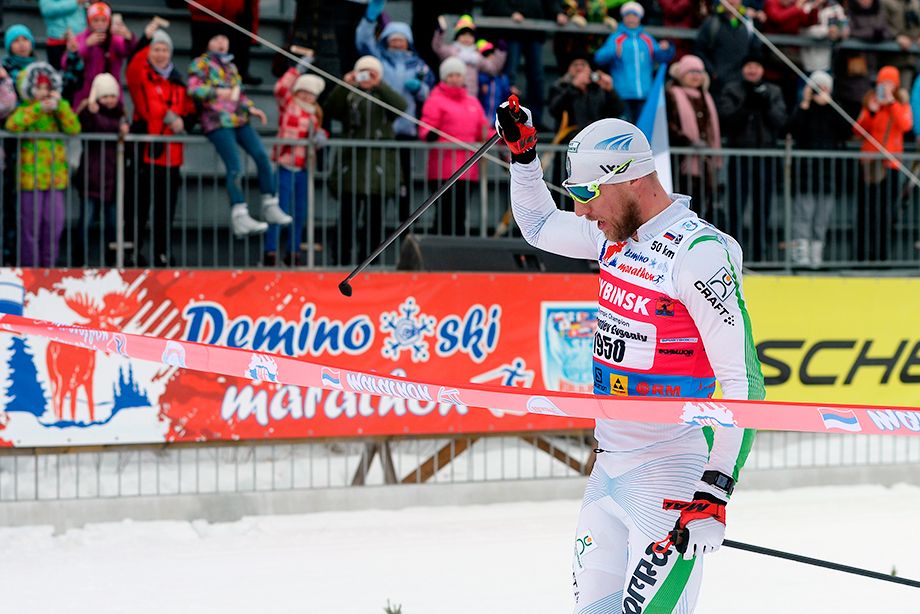 Photo: Donald Miralle / Getty Images
The Olympics in Turin are Dementiev's star hour
The skier made his debut for the Russian national team at the World Cup in 2003 – then the competition was still hosted by Kavgolovo, a favorite place of athletes near St. Petersburg. A year later he received his first personal podium, two years later – his debut victory. Dementiev won the Falun Duathlon, making a serious bid for the discipline.
It is now customary to scold the monotony of the ski calendar, especially in distance disciplines, but in the Olympic season-2005/2006 at the Duathlon World Cup was not until the Games themselves. Dementiev managed to prove himself only in the skating "thirty" in Lago di Tesero – in the finish line he lost 0.3 seconds to Tobias Angerer. But at the Games in Turin, he grabbed his chance.
In the last kilometer of the duetlon, Dementiev and his rivals caught up with Anders Sodergren, a Swede who escaped to a mini-break, and then the Russian finished the race with Norwegian Frode Estil and Italian Pietro Piller Kottrer. It was then that commentator Sergei Kurdyukov almost went crazy on the air of "Eurosport" and could seriously compete with Dmitry Guberniev.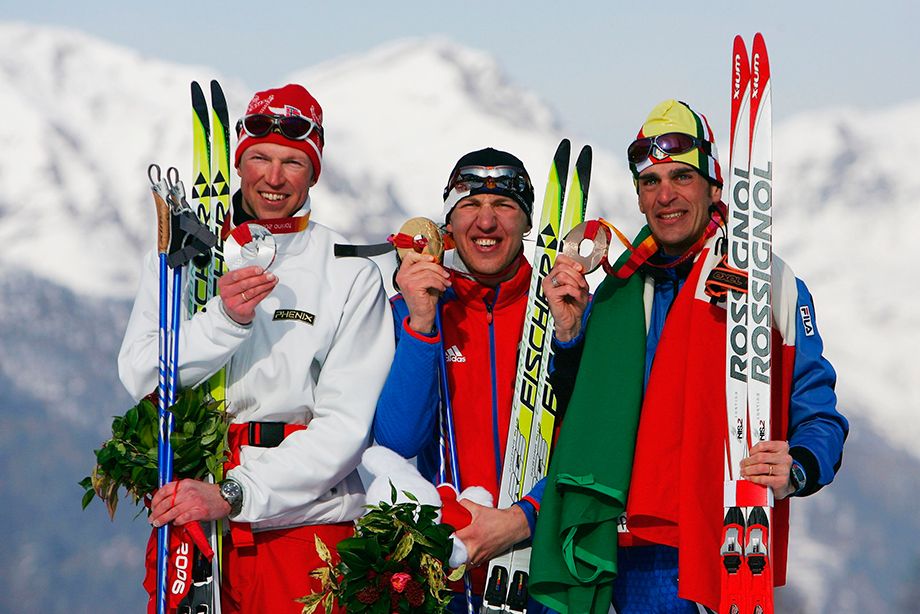 Photo: Donald Miralle / Getty Images
In the relay, the Russian four finished only sixth, and in the skating marathon Dementiev won silver, losing to Giorgio di Cente – in 2022 it is hard to believe, but at the home Olympics, the Italians really set the tone in men's skiing.
Dementiev has already ended his career due to doping
In addition to Olympic medals, Dementiev has won the World Championships: Oberstdorf bronze in 2005 and Sapporo silver in 2007. Evgeny left Liberec in 2009 without prizes and no longer appeared at the main starts: in August 2009 it became known that he passed a positive test for erythropoietin together with Yulia Chepalova and Nina Rysina.
Now it is clear that skiers have become links in the general doping chain and this is not the fault of individuals, but the system, but then the rhetoric in the minds of fans and, it seems, the athletes themselves, read unequivocally: the ban was "thrown by enemies."
"Who is to blame? I don't want to look for the culprits. Everyone is hostage to what is happening. I will only note that we, athletes, are considered soldiers in this war, we satisfy someone's ambitions, and we are always the first to die, "Dementyev said in an interview with Ski Sport.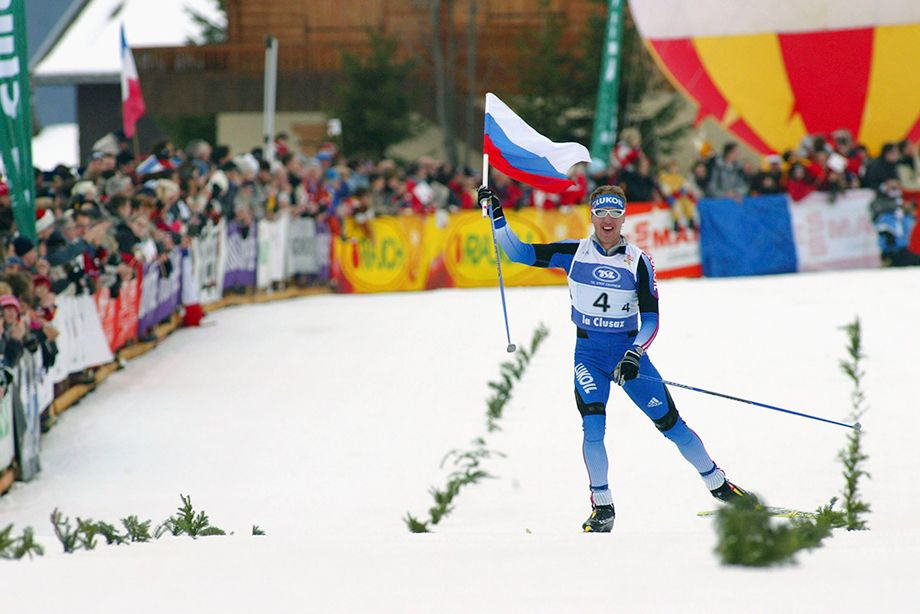 Photo: Agence Zoom / Getty Images
On the same day, Eugene announced the end of his career, refused to open the test "B", and later learned about the two-year disqualification. But years of downtime still influenced his decision to return to sports.
"There were circumstances that forced me to write this idiotic statement. I tried to work in another field and realized that I really needed to come back. Apart from skiing, I can't and don't like to do anything else. At first, I myself was uncomfortable looking into the eyes of people whom, it turns out, I was cheating. It doesn't matter if the situation is like that then, if they don't know the whole truth. No matter how my rivals treat me now, it is their right. Although I did not feel much negativity, on the contrary, many guys and representatives of companies support me, "Dementyev explained to" Soviet Sport ".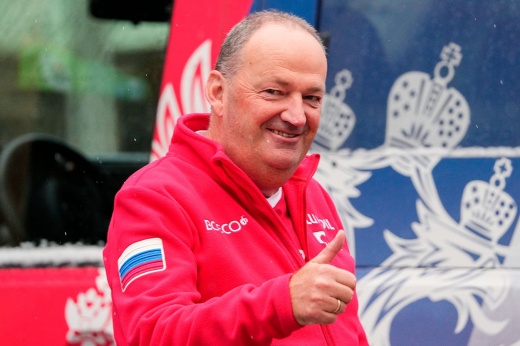 A foreign coach leaves the Russian national team. Kramer made Legkov and Ustyugov champions
The skier created his own brand, which Velba was dissatisfied with
Eugene returned to skiing and performed at several stages of the World Cup. He tried to qualify for the 2015 World Championships, but failed and ran mainly in domestic starts and in the marathon series Ski Classics. Dementiev's return came at the beginning of Elena Vyalba's reign in Russian skiing – and the stern head of the FLGR was dissatisfied with some of the decisions of the experienced athlete.
The fact is that Eugene has opened his own equipment center, which provides skiers from head to toe. Dementieva's company supplies absolutely everything you need, from sportswear and sports nutrition to skis, poles and inline skates. The most famous ambassador of the DE brand is Sergei Ustyugov. It was on him that Elena Valeryevna rode.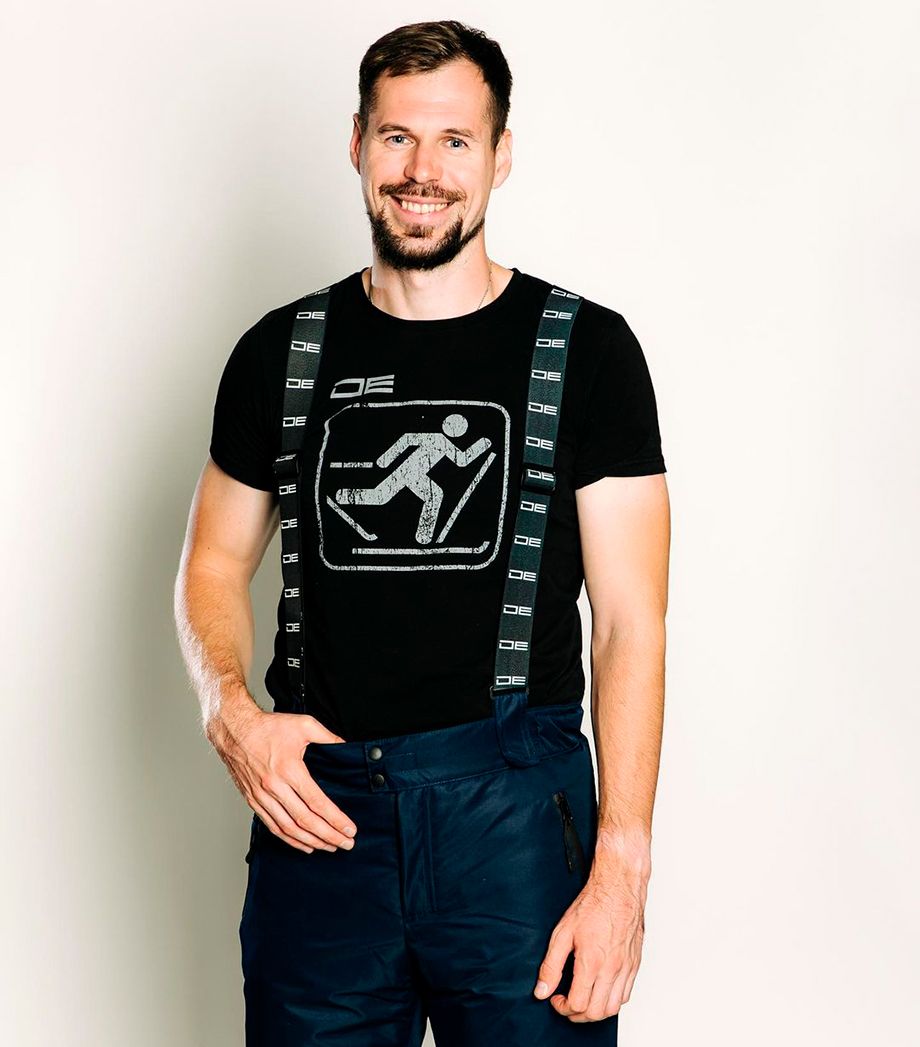 Photo: From the personal archive of Sergei Ustyugov
"Ustyugov advertises the brand under which Evgeny Dementyev produces clothes. I do not agree with Ustyugov's choice, as he is associated with an athlete who was punished for violating anti-doping rules. But Sergei has not yet heard or does not want to hear it. Plus, it is very strange for me that an honored athlete with a lot of achievements advertises a colleague, "- said Vyalbe project" Skiing! "
Dementiev called the claims unfounded and hoped that Elena Valeryevna did not feel personal dislike for him. Eugene is expected at the Ugra Marathon on April 8 – his participation was announced by the organizing committee. He will run there with Ustyugov and a longtime friend – another Olympic champion Alexander Legkov.