Biathlon ,
01 Apr, 12:38

0
Simon Fourcade redesigned French flag into Russian because of "tears in the eyes of athletes"
Fourcade said he wanted to support Russian athletes and coaches, in whose eyes he saw great sadness and tears over his withdrawal from the competition.
Simon Fourcade

(Photo: Global Look Press)

World champion Simon Fourcade told Match TV that he had pasted a Russian flag, converted from French, on the wax booth of Russian biathletes at the Junior World Championships in the United States to show that they did not deserve to be removed.
On March 2, the executive committee of the International Biathlon Union (IBU) announced the exclusion of Russians from the competition. At that time, the Junior World Championships were held in Sulger Hollow (Utah, USA), where Simon Fourcade worked as a coach of the French junior team.
"That day I was at the stadium early in the morning, there was also one of the Russian servicemen. There were two of us on the track, we tested the skis. When he saw that the Russian flag was lowered at the stadium, there was great sadness in his eyes. I knew he wasn't to blame for what had happened. Later that day, I saw a man from the organizing committee remove Russian flags from the team's wax booth in front of coaches and servicemen. It was as if they were being told, "It's your fault!" Said Fourcade.
The Frenchman added that the Russians "were very upset", so he decided to "show that 100% with them, that the people in this wax cabin are not guilty of anything."
Simon Fourcade called the removal of Russian biathletes a big mistake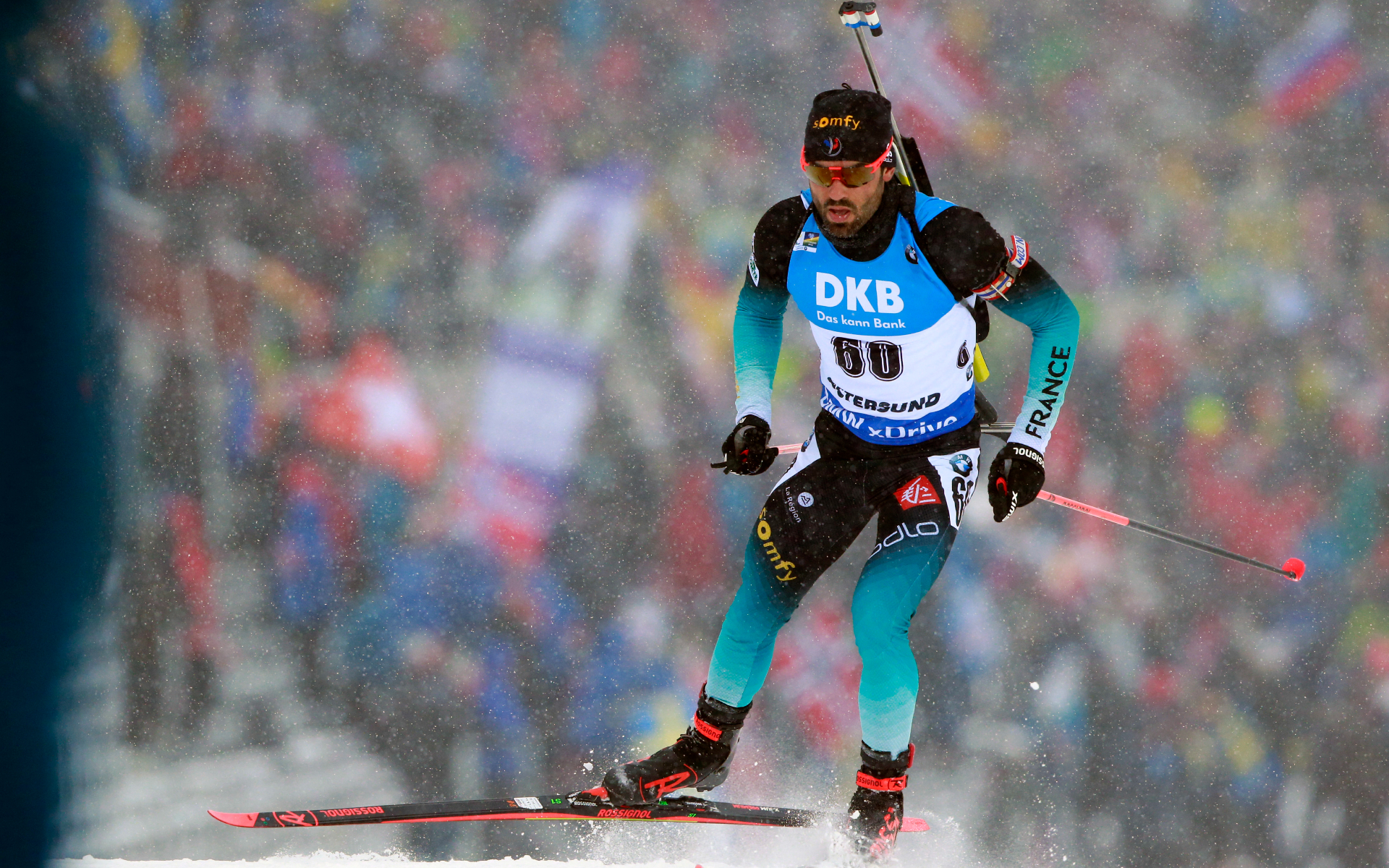 "The colors of our flags are similar – red, white, blue. I cut the French flag into three pieces and glued it to the door of the Russian wax booth. If there was a punishment, it would only concern me. But it was not a political act, it was just a human act. I saw disappointment in the eyes of Russian coaches and servicemen, I saw tears in the eyes of athletes. That shouldn't happen, "Fourcade said.
The world champion added that this does not mean that he supports what is happening in Ukraine. "Too far from that," said the Frenchman.
In late March, the IBU decided to begin the procedure of removing the national federations of Russia and Belarus.
The Union of Biathletes of Russia (SBU) has appealed to the Court of Arbitration for Sport (CAS) to challenge the IBU's decision to remove Russian athletes from the competition.
.