Simon Fourcade, who tore down the French flag for Russia, explained in detail his actions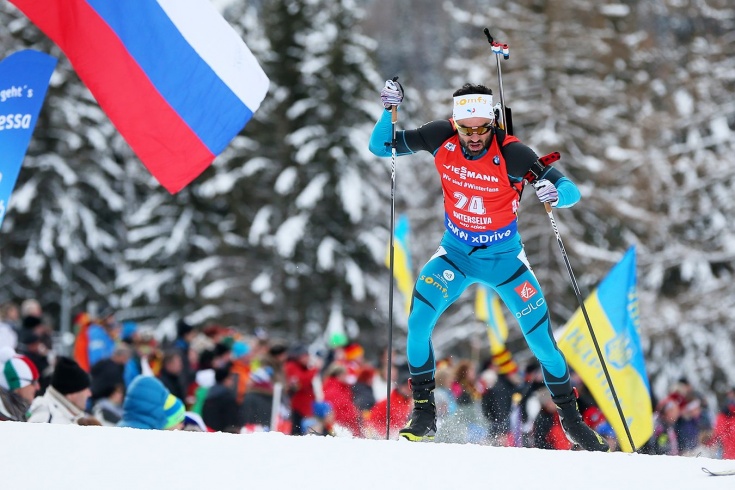 Former French biathlete Simon Fourcadethe older brother of the five-time Olympic champion Martina Fourcadetold how he pasted the image of the Russian flag on the wax booth at the Junior World Championships, which took place in Soldier Hall (USA) in February.
We will remind, plates with a flag of Russia were removed from a wax cabin. This happened after the International Biathlon Union (IBU) passed a resolution, but shortly afterwards Simon Fourcade glued three stripes depicting the Russian flag. To do this, he tore the flag of France, consisting of the same colors.
"I saw a man from the organizing committee of the World Cup remove Russian flags from the wax booth of the national team in front of coaches and servicemen. It was as if they were being told, "It's your fault!" They were very upset, so I decided to show that one hundred percent with them. This does not mean that I support what is happening in Ukraine – I am too far from it. But I wanted to show that the people in this wax booth are not guilty of anything. The colors of our flags are similar: red, white, blue. I cut the French flag into three pieces and glued it to the door of the Russian wax booth.
To announce the suspension, the organizers of the World Cup came to the shooting range. There I saw athletes crying. These are still teenagers! They became adults just a few months ago. And they are told that they cannot act because of what they are not guilty of.
I believe that the best solution in this situation was to show our support for Russian athletes, to show that they are not responsible for what happened. They do not need to be excluded. This is a counterproductive measure. By making this decision, you get the opposite of what you want to get.
If there was a punishment, it would only concern me. This is my own decision. I was not afraid that the team would be punished. Sanctions may have been imposed on me, but it was not a political act. It's just a human act. I saw disappointment in the eyes of Russian coaches and servicemen, I saw tears in the eyes of athletes. This should not happen, "Fourcade Sr. was quoted as saying by Match TV.

"I can't dream of that stand at the Olympics." Great interview with Eduard Latypov
News on the topic
The Russian biathlete told how Simon Fourcade tore the French flag for Russia
Always be up to date with the news! Subscribe to the Telegram channel of the "Championship".