"It is unclear what awaits us – there is a sense of confusion"– stated recently Anna Shcherbakova, discussing the end of a career. Skater Eteri Tutberidze At the age of 18, she won everything she could, from the Russian championship to the world championships, and the main prize in Shcherbakova's career was the gold medal at the Beijing Olympics. It is impossible to dream of more – Russia is unlikely to return to the international arena in the coming years, and Scherbakova's heels are already being stepped on by younger figure skaters, ready to take over the leadership of the new four-year plan.
After Russia was suspended from participating in international competitions, figure skating in the country, like all our sports, was suspended: in the post-Olympic season, we are unlikely to see figure skaters of the Russian national team, as in the next couple of years. Channel One Cups and national championships for athletes do not get away, so it is likely that many of them will end their careers. Especially since for some, it's just necessary.
"MK-Sport" will tell who can give up a career as a figure skater this offseason.
Nikita Katsalapov / Victoria Sinitsina
The 30-year-old figure skater has been battling a back injury for several years, which has forced him to withdraw from competitions and jeopardize his Olympic ambitions. The whole 2021/22 season was not easy for Katsalapov: first he had to cancel the World Cup in Yoshkar-Ola, then withdraw from the Russian championship.
But Katsalapov approached the main start of the season in excellent shape – he skated twice in the team tournament of Beijing-2022, where he was captain of the Russian team, and then took silver with Victoria Sinitsina in individual competitions.
"To continue and how (Alena) Savchenko to reach gold in his career? Absolutely possible. I would never say no in advance. The only thing I need to recover, solve the problem to the end and with my back – maybe surgery. Not everything is so simple even for an ordinary person, not only for an athlete. We want to exhale and set our priorities, which is what we want in sports and in life. We still need time "– Katsalapov said after the Olympics.
But coach Katsalapov and Sinitsina Alexander Zhulin even before the silver for the dancers of the Games, he stated that the skaters would not go to the second Olympic cycle.
"They will finish. Nikita is 30, Vike is 26. I think they will finish. Although if they tell me they want to go on, I'll be insanely happy. The couple is just unique, I adore them. "
For Zhulin, the Sinitsin / Katsalapov pair is the best project in his coaching career. But after the skaters leave the sport, Alexander can start working with a promising young duo Diana Davis / Gleb Smolkin. About the move of dancers from the United States from Igor Spielband Informed sources told Zhulin in Moscow.
Mikhail Kolyada, Dmitry Aliyev, Alexander Samarin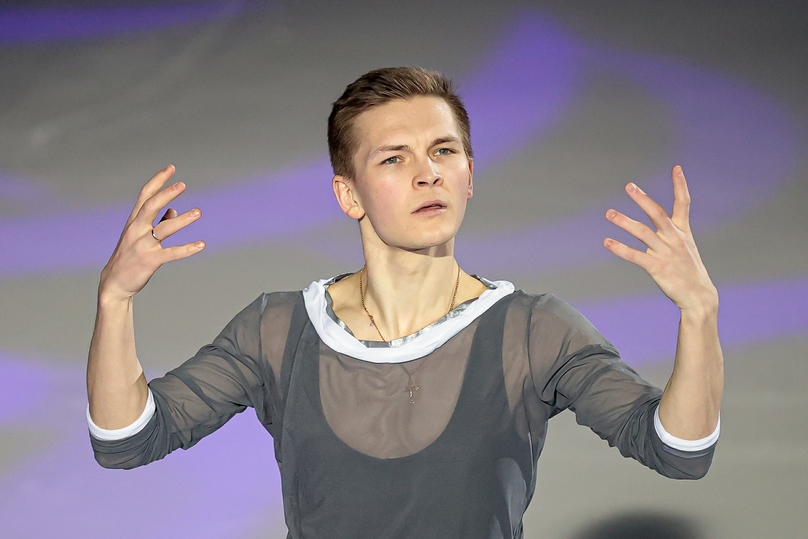 Once the best trio of men's singles in Russia has recently given the palm of the championship in the country to young colleagues. None of them went to Beijing in 2022: Carol because of the coronavirus, Samarin and Aliyev simply could not compete with Eugene Semenenko and Mark Kondratyuk on internal starts. It is much more difficult for Russian singles to compete with skaters from Japan and the United States, and in the coming years even this is not expected.
"Will I stay for the next Olympic cycle? Yes, I'm old… And heck, this sport is such a thing. Like all life, Kubar. Maybe by the next Olympics, on the contrary, I will be the god of figure skating. Who knows? Let's see »– said 22-year-old Aliyev after the failure of the Russian championship, where he took 9th place.
Samarin had the idea to finish sports a year ago. This was then announced by the coach of the 23-year-old figure skater Svetlana Sokolovskaya, which this year has a new leader of the group. Mark Kondratyuk is currently the main star of men's singles in Russia. With this title, of course, will argue Kolyada, who recently beat Kondratyuk in the Channel One Cup. But he may also have thoughts of leaving the sport, although the coach of the 27-year-old figure skater Alexey Mishin I am sure that Kolyada does not intend to end his career for at least another season.
"It is too early to talk about specific plans, everything around is too vague"– Mishin noticed.
Evgenia Tarasova / Vladimir Morozov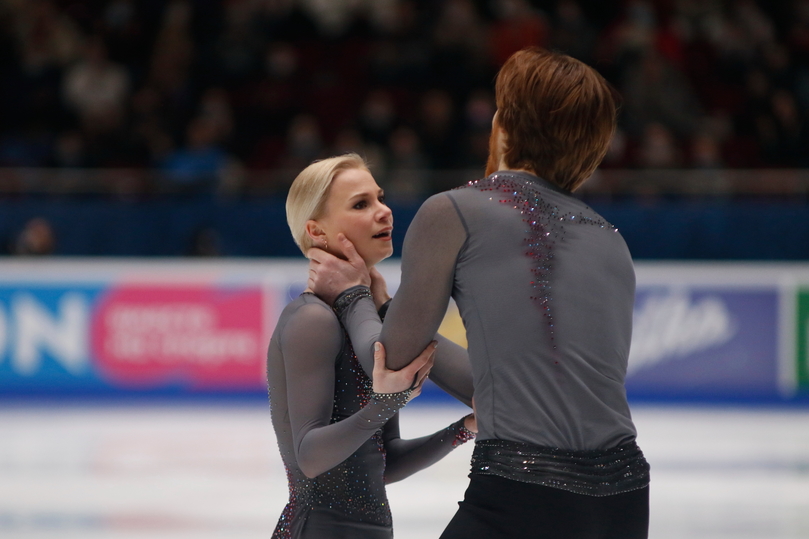 They stopped believing in Tarasov and Morozov in the Olympic season – against the background of young couples Tamara Moskvinoand they looked tired and incapable of Olympic wrestling. There was talk that it was time for Eugenia and Vladimir to finish – and it seems that there is no better time for skaters. The silver medal of the 2022 Olympics, as the crown of a difficult, tortuous career of Tarasova and Morozov, may influence this decision.
"We have to finish this season, we will start from the end. There are serious tasks for the season, we need to work well, " – Morozov said in September.
The coach's intention to end his career was confirmed by the coach Alexey Tikhonov. Here are his words after Beijing 2022:
"Finishing your sports career with Olympic gold is much louder and more enjoyable than with silver. But for me, this silver has to do with gold. It was very difficult for them to get out of their skating. Something was missing, something was wrong … I don't know if they will end their careers. The key is their opinion. I would like them to ride. Whether they want to – that's the question. The amount of work is something inhuman. "
Especially since sport skating in Russia and without Tarasova / Morozova quite successfully: Anastasia Mishina / Alexander Gallyamov and Alexander Boykova / Dmitry Kozlovsky it is too early to finish the sport, even if this sport will be only inside the country for many years.
Elizaveta Tuktamysheva, Alena Kostornaya, Alexandra Trusova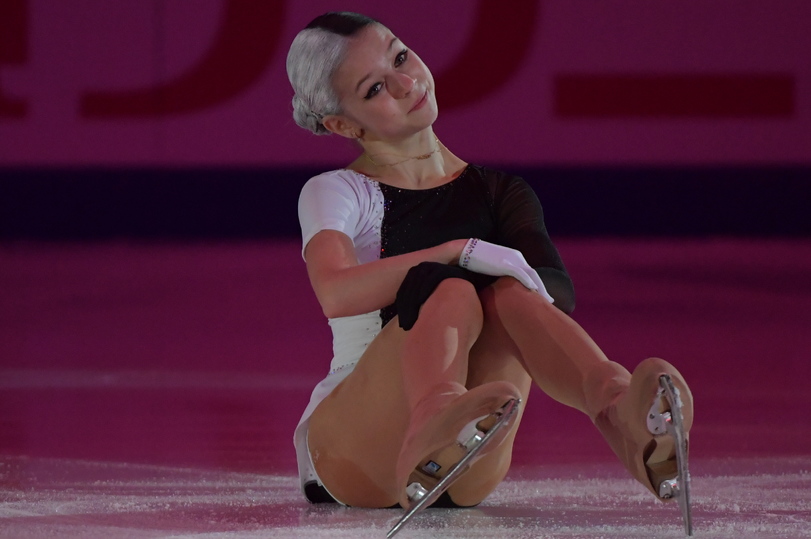 Apart from Shcherbakova, other figure skaters of the Russian national team are probably feeling the confusion. Of course, it is interesting to compete with each other: Tuktamysheva, for example, recently stated that she "continues to ride" – to the delight of her many fans. But does it make sense for the same Trusova, who after the silver medal of the 2022 Olympics said in her heart that she hates figure skating, or Kostorna, who moved from "Crystal" to CSKA to Elena Buyanovaaccording to many, to complete a career.
Domestic tournaments with the participation of Russian singles will not be inferior to international tournaments, where in the near future there are unlikely to be rivals for Kaori Sakamoto. But Tuktamysheva, Trusova, Shcherbakova and even Kamila Valieva can be replaced in the new season Sofia Akatyeva, Sofia Samodelkina, Adelia Petrosyan, Veronika Zhilina and many others, the existence of which can be judged on the group's social networks Eugene Plushenko and Eteri Tutberidze.
No one has canceled the financial benefits of continuing a career with skaters. Alina Zagitova and Evgenia Medvedeva, for example, are still considered active athletes – none of them made statements about leaving. However, most of the skater's earnings are received outside the official rink: on shows, TV programs and advertising contracts.
Those who have not yet vowed to end their careers also get their share of the popularity of figure skating in the country. Only this spring there will be several shows with the participation of the same Tuktamysheva, Trusova and Kostorna. It is possible that in the future it will become their permanent habitat.
.