According to the materials Android Authority
Motorola, it seems, is now on the rise. In particular, the fact that LG left the smartphone market, gave Moto the opportunity to take third place in the US market immediately after Apple and Samsung. In the budget segment, the company is even more rosy, Motorola holds a confident second place, but it seems that this is due to the lack of other Chinese companies in the US market that can offer interesting and inexpensive devices.
Probably for this reason, the budget part of the company's portfolio is beginning to feel deprived of attention. Sales here are driven by low prices and partnerships, rather than innovation and genuine admiration from the brand's fans. After all, the importance of Motorola for the history of Android can not be overestimated, and that is why the Moto G series deserves more.
A step forward and three ago
Motorola has clearly not forgotten about the Moto G series – it just forgot about what made it popular at an early stage. In fact, Moto began promoting its 2022 budget devices only a few months after reviews of the lineup from the previous year. And looking at them, it's hard to get rid of the feeling "I've seen it somewhere."
For the most part, we've seen it all before. Of course, we have to pay tribute to Motorola for unifying its own design language, but this is the only visible change in the 2022 series. The appearance of the camera has shifted a bit, there are several new colors and textures, but that's where the changes end. Motorola prefers the Moto G series to remain as it is, while its competitors are bringing more and more new chips to their budget portfolio.
Moto G Power 2022 is a good example of Motorola's wrong approach. It has officially received IP52 protection, and the main camera's resolution has increased from 48 to 50 megapixels, but the HD + screen remains for another year, plus it has decreased by a tenth of an inch. No matter how you react to the gradual changes, the transition from Snapdragon 662 in 2021 to MediaTek Helio G37 in 2022 is a major step backwards. It has weaker performance in all respects, while the nearest competitor in the $ 250 price threshold, the Galaxy A13 5G, offers higher network speeds. No, Samsung's budget solution is far from ideal, but year after year the Korean company adds new features to stay relevant in a highly competitive market.
Motorola's Moto G Stylus 5G received the most significant update in 2021, when it gained 5G support. However, this does not mean that the 4G LTE version is no longer relevant – Motorola is now updating both versions. Instead of launching one affordable stylus phone, the company is repeating the same shortcomings in two different models. They're big at the expense of convenience, and 5G speeds aren't something that can force you to cope with poor CPU performance. This is especially true of the LTE version of 2021, which, like the Moto G Power, has the worst chipset compared to its direct predecessor.
Other drawbacks apply to the entire Moto G series, and they only emphasize how far behind Motorola smartphones. You still won't find NFC support on any Moto G device, whether it's Play, Pure, Power or Stylus. This means that mobile payments are not available to owners – and this is in an era when cash in the pocket is not uncommon. Another perpetual problem is Motorola's low charging speeds. The company announces a fast charge with the proud name of TurboPower and a power of only 10 watts.
The above means that Motorola is doing everything wrong. The hardware of her smartphones definitely has something to praise. Yes, the assembly of Motorola plastic devices is higher than most other companies, and it is gratifying that the stylus in the Moto G Stylus is round and can be inserted into the slot on either side. In the Moto G series, the company has even realized that the more, the better, at least when it comes to RAM and internal memory. Moto G Power 2022 received an additional gigabyte of RAM and doubled the built-in memory, while Moto G Stylus 2022 no longer has 4 GB, but 6 GB of RAM.
Software support: among the lagging behind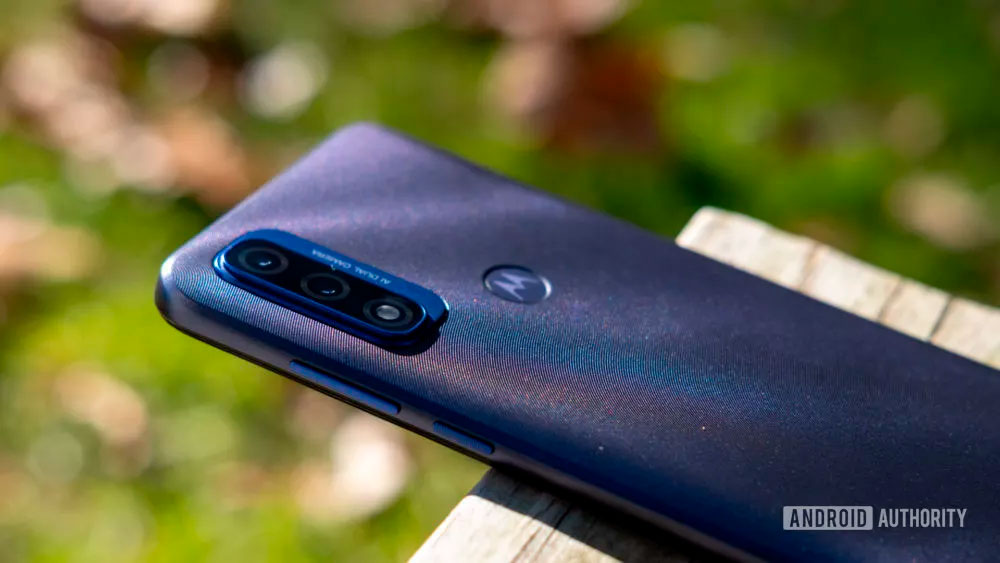 If we talk about software updates, the situation is even worse. The world in which people considered it common to buy a new phone every couple of years no longer exists. So Google and Samsung are now offering three or more years of Android updates and security patches for their budget lines. And what does Motorola do against this background? She is drowning her Moto G line.
The company promises only one Android update and two years of security patches. Moreover, even some of Motorola's flagship devices promise the same meager support. This means that if you buy Moto G Power or Moto G Stylus 2022, you get Android 12 – and that's it. Both smartphones came out of Android 11 after the latest version became available, and they are in no hurry to update. By comparison, the Samsung Galaxy A13 5G is only slightly ahead of Android updates, offering two years instead of one, but on the other hand, its security support is unmatched. You get four years of regular security patches instead of two at Motorola for equal models.
Although in terms of software, Motorola can not only scold, despite its stingy approach to updates. For example, its shell for Android is one of the easiest, there are times when Google owned the company. Its appearance and experience are very similar to the Pixel interface and offer many customization options.
One of the best features, My UX, which is probably one of the most underestimated – is the Moto application, a whole application designed to help you understand the software. Its benefits are not obvious, but it is a really useful guide, and few have managed to create something like this. It is a pity that such a level of attention and care for users did not result in long-term product support.
Motorola used to have a lot of innovations. You could sit for hours on the Moto Maker site, creating a phone that had nothing to buy. Moto now attracts attention through partnerships with operators, rather than its unique features such as body materials or cool design. Maybe Motorola just needs a new competitor to keep up. The company may not be able to catch up with Samsung with its innovations in the budget segment, but, apparently, to force the Moto G series to develop, you need a real threat from other models with a similar positioning.