Chinese startup Geometric Future, founded in 2020, has introduced an unusual computer case Model 8 Cowboy. One of its main features is the partial finishing of some elements with genuine leather. This material is used on the front panel of the body connectors, as well as on the sides of the novelty.
The front part of the novelty is made of brushed aluminum 2 mm thick. On the sides the case is equipped with panels from the tempered glass 4 mm thick. The exterior is complemented by musk orange melon. In the left part of the case on leather finishing it is possible to note existence of the embossed logo of the Geometric Future company.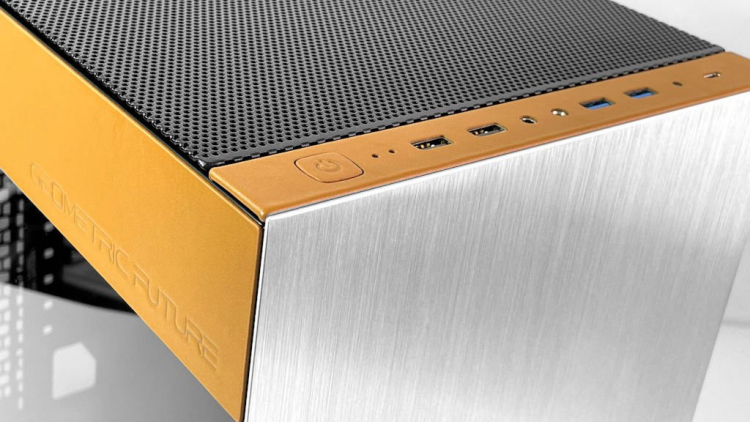 As the front of the case is completely closed, the manufacturer has reviewed the scheme of fresh access inside the Model 8 Cowboy. The back of the case is a solid perforated panel, and the bottom of the case is almost completely open, if you do not take into account several struts in places intended for the installation of cooling fans. Unfortunately, the company has saved on dust filters, so if necessary, you will have to buy them yourself. Fortunately, today there are many different offers on the market that allow you to choose the right size.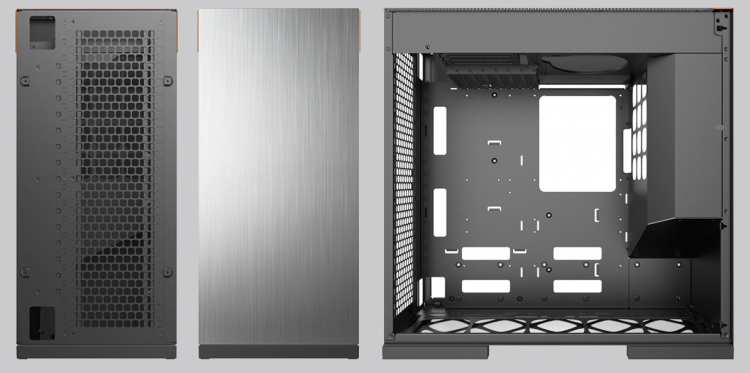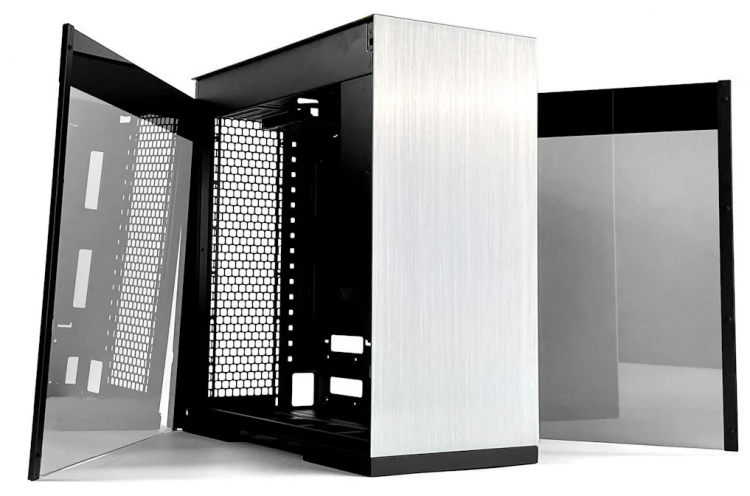 Installation of the motherboard in the case is performed according to an unusual scheme – the installation site is rotated 90 degrees, so all the interfaces of the rear panel of the motherboard are directed to the top of the Model 8 Cowboy. The novelty has seven holes for expansion slots. The upper part of the case is equipped with a removable perforated cover. All the necessary cables can be routed through two small holes in the back of the case.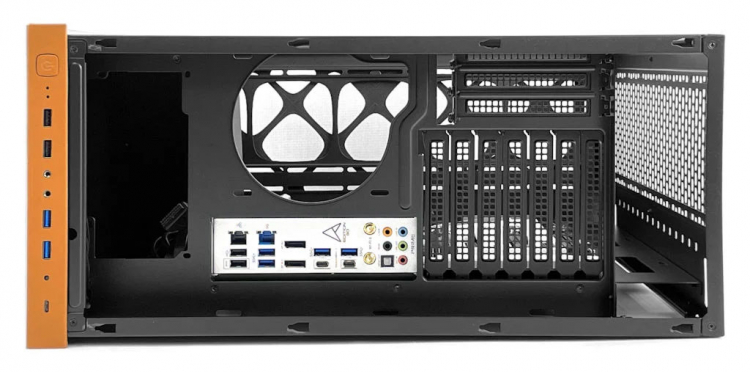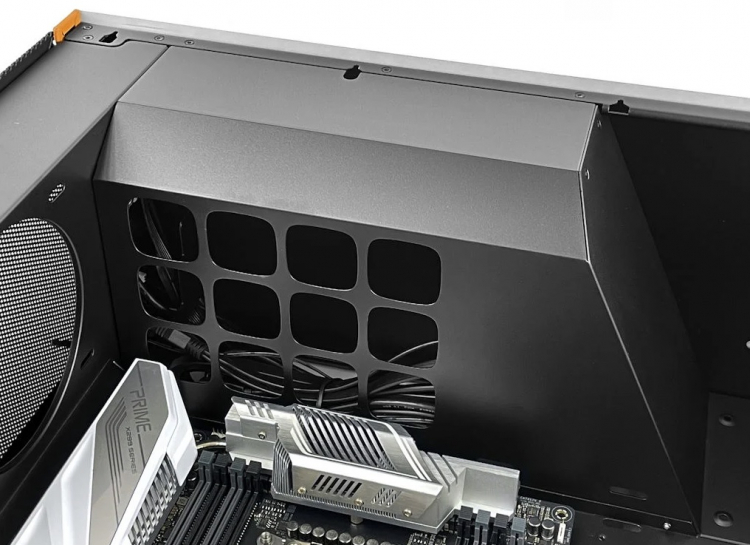 The dimensions of the Model 8 Cowboy case are 500 × 230 × 500 mm. It is suitable for installing Mini-ITX, Micro-ATX, ATX and E-ATX motherboards. Inside there is enough space for graphics cards up to 400 mm long, as well as processor coolers up to 170 mm high. In the upper part there are seats for two 120-mm fans, in the rear you can install three 120-mm or three 140-mm "turntables", or a radiator SJO up to 420 mm long and 55 mm thick. In the lower part of the case there are also places for three 120/140-mm fans or radiators SJO up to 420 mm long and up to 65 mm thick.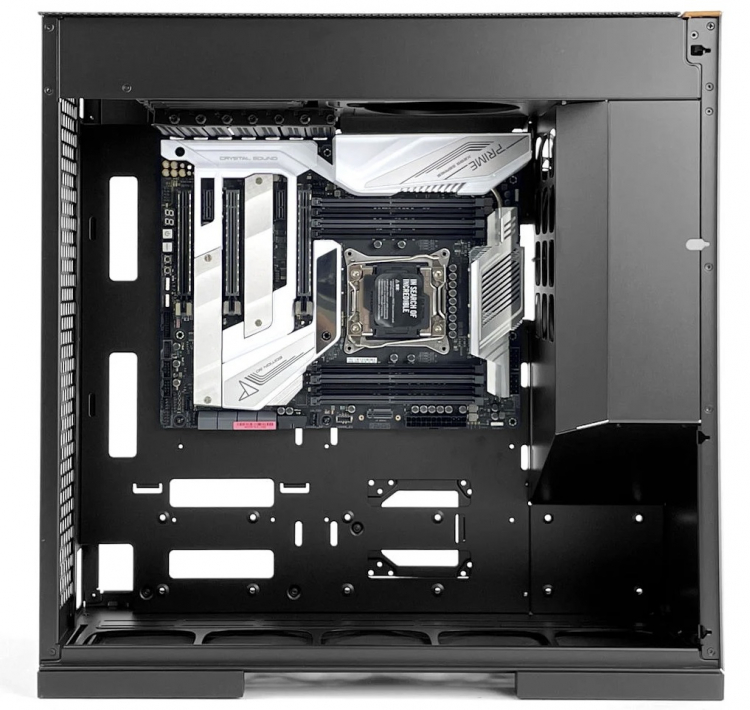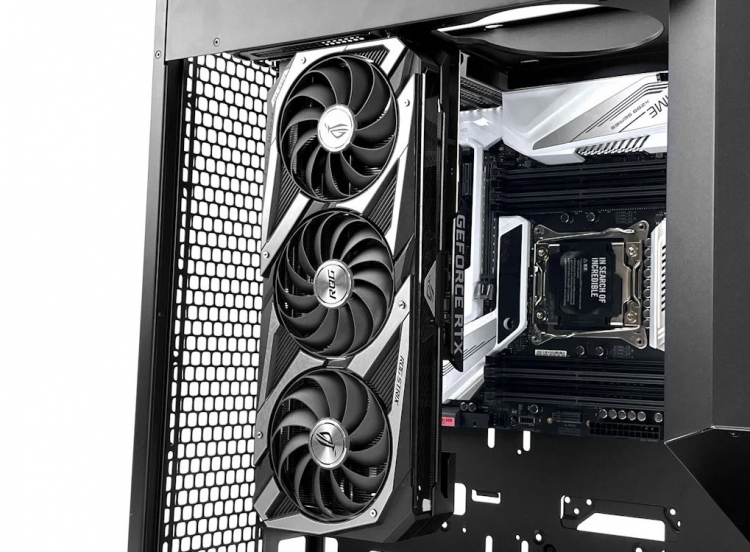 The case offers six combined seats for the installation of 3.5-inch or 2.5-inch drives.
Two USB 2.0 Type-A connectors, two USB 3.0 Type-A connectors, one USB 3.1 Gen.2 Type-C connector, and a pair of 3.5-mm audio connectors are displayed on the front panel of the novelty.
The manufacturer estimated the Model 8 Cowboy to be around $ 140.
If you notice an error – select it with the mouse and press CTRL + ENTER.