The URA.RU photo became an illustration of a fake in an Italian newspaper
Photo: Eduard Kornienko © URA.RU.
news from the plot
Fakes about Russia's special operation in Ukraine
URA.RU is suing the Italian newspaper La Stampa, which used a photo of the agency to illustrate a fake. Our photo from March 14 shows the consequences of the explosion of the Ukrainian missile "Point-U" in the center of Donetsk. La Stampa posted a photo on the front page of its newspaper, reporting on the "massacre in Kiev", which was allegedly staged by the Russian army.
The URA.RU editorial office opposes the illegal use of a photo by our photojournalist Eduard Kornienko. We demand that the Italian judiciary protect our copyright and punish La Stampa for fake. The trial of URA.RU against La Stampa will be unprecedented. We have to go to another jurisdiction, an Italian court. Now URA.RU lawyers are preparing a statement.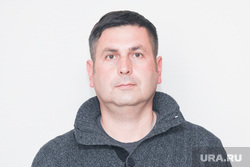 Our photojournalist Eduard Kornienko (pictured) and journalist Dmitry Grigoriev have been working in Donetsk since the first day of the special operation
Photo: URA.RU
On the morning of March 14 in the center of Donetsk there was an explosion from the Ukrainian missile "Point-U". As a result of the terrorist attack, 21 people died and 35 people were hospitalized. URA.RU photo correspondent Eduard Kornienko was near and filmed the consequences of the tragedy: the destruction, the work of rescuers, corpses and people's grief. The brightest photo – in which a man covers his face with his hands against the backdrop of corpses and a ruined street – was used by La Stampa to illustrate a fake.
Italian media on the front page of the newspaper on March 16 published a photo URA.RU with the headline La carneficina ("Massacre"). Caption under the photo from Donetsk: "This is how Kyiv is facing the final attack of Russian troops."
The editorial office of URA.RU is going to achieve justice: for the Italian newspaper to confess to spreading fakes and suffer punishment. The truth is the value of our agency, and we oppose the use of our products in the information war. The bright, emotional picture of our photographer could distort the perception of La Stampa readers about what is happening in Ukraine. It is important for us to restore justice and show other media outlets that intend to misinform their readers through our work: this will not go unpunished.
The first strip of La Stampa presents a photo as a strike by Russian troops on Kiev. But this is not true
Screenshot La Stampa
Italian journalists Maurizio Belpietro and Angelo d'Orsie wrote an open letter about the fake La Stampa: "The front page of the newspaper you run has reached the bottom of journalistic dishonesty. History has not taught you anything. "
Dmitry Peskov, a spokesman for the Russian president, commented on the creation of the fake as follows: "This is a monstrous forgery." Russian Foreign Ministry spokeswoman Maria Zakharova called the disinformation from La Stampa "an example of special cynicism that cannot go unnoticed."
URA.RU is suing the Italian newspaper La Stampa, which used a photo of the agency to illustrate a fake. Our photo from March 14 shows the consequences of the explosion of the Ukrainian missile "Point-U" in the center of Donetsk. La Stampa posted a photo on the front page of its newspaper, reporting on the "massacre in Kiev", which was allegedly staged by the Russian army. The URA.RU editorial office opposes the illegal use of a photo by our photojournalist Eduard Kornienko. We demand that the Italian judiciary protect our copyright and punish La Stampa for fake. The trial of URA.RU against La Stampa will be unprecedented. We have to go to another jurisdiction, an Italian court. Now URA.RU lawyers are preparing a statement. On the morning of March 14 in the center of Donetsk there was an explosion from the Ukrainian missile "Point-U". As a result of the terrorist attack, 21 people died and 35 people were hospitalized. URA.RU photo correspondent Eduard Kornienko was near and filmed the consequences of the tragedy: the destruction, the work of rescuers, corpses and people's grief. The brightest photo – in which a man covers his face with his hands against the backdrop of corpses and a ruined street – was used by La Stampa to illustrate a fake. Italian media on the front page of the newspaper on March 16 published a photo URA.RU with the headline La carneficina ("Massacre"). Caption under the photo from Donetsk: "This is how Kyiv is facing the final attack of Russian troops." The editorial office of URA.RU is going to achieve justice: for the Italian newspaper to confess to spreading fakes and suffer punishment. The truth is the value of our agency, and we oppose the use of our products in the information war. The bright, emotional picture of our photographer could distort the perception of La Stampa readers about what is happening in Ukraine. It is important for us to restore justice and show other media outlets that intend to misinform their readers through our work: this will not go unpunished. Italian journalists Maurizio Belpietro and Angelo d'Orsie wrote an open letter about the fake La Stampa: "The front page of the newspaper you run has reached the bottom of journalistic dishonesty. History has not taught you anything. " Dmitry Peskov, a spokesman for the Russian president, commented on the creation of the fake as follows: "This is a monstrous forgery." Russian Foreign Ministry spokeswoman Maria Zakharova called the disinformation from La Stampa "an example of special cynicism that cannot go unnoticed."