Did not have time to study the social network Now from a former Yandex employee, as a new, more advanced social network.
In Russia, it quickly swirled. Fiesta from developer Aslambek Tesayev a week after its release took first place in the ranking of the Russian App Store, it has more than 150 thousand downloads.
We tell you what is remarkable about the novelty and where such a hype comes from. We have already protested.
What can Fiesta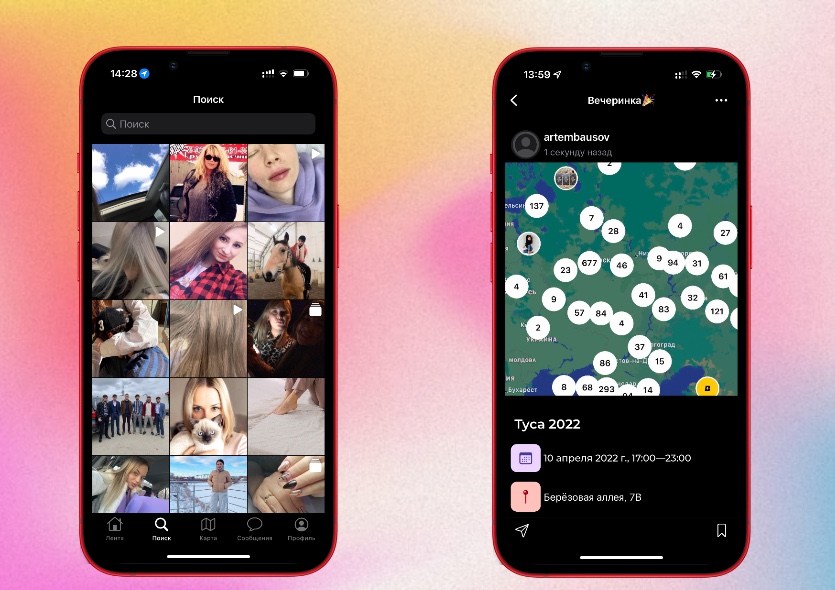 Initially, it lasted several months in the format of "event-social network", in which users could search, join, and create events. However, against the background of recent events, the developers decided to change the vector of development and become a full-fledged replacement for the well-known social network for publishing photos and videos.
There is no web version of the project yet. Just like Android apps. So far it is iOS exclusive.
The main advantage over competitors is that Fiesta already has a user base and has been working for more than a week, so everything is pretty good with optimization.
From the currently available functionality:
▪️ Editable profiles
▪️ Messenger with the ability to create conversations
▪️ Activity notification screen
▪️ Push notifications about user actions
▪️ 24-hour self-moving Storys.
▪️ Ability to subscribe to users
▪️ Tape with publications
▪️ Search and create events on the map
Your name, email and password are required to register. Phone number not required, but email required. You can also sign in with your Apple ID or Google Account.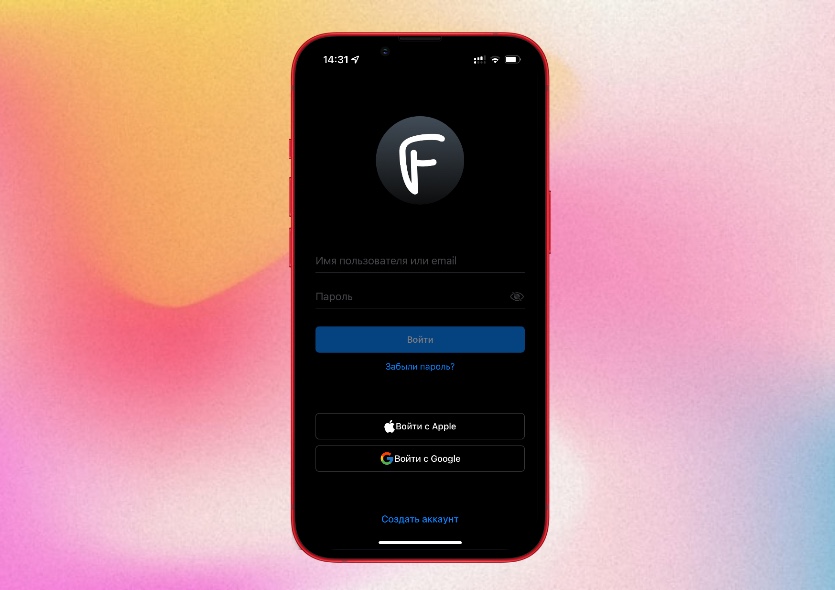 The interface is familiar. The ribbon with user posts is displayed on the home screen. These can be photos or videos. All videos are downloaded in good (but not very high) quality. Overall, it looks normal on the iPhone 13 Pro screen.
Below are 5 tabs: feed, search for fresh posts and friends, interactive map, messages and profile page.
From the first, everything is clear: this is a traditional ribbon, which displays photos and videos of users. They have their own signatures. However, there is no tag support now, it will appear later.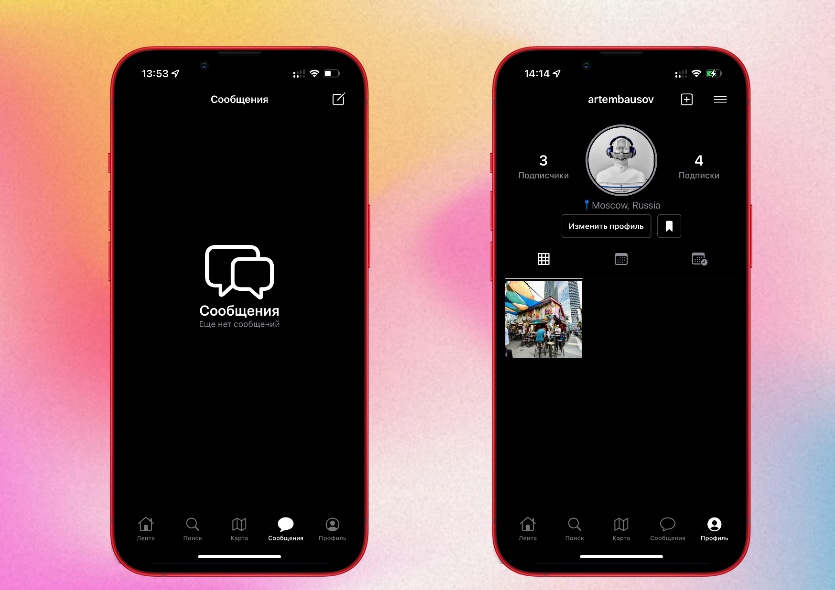 In principle, any links and tags are marked in blue and highlighted in the main text. However, now they do not work, links need to be copied manually, and tags simply do not respond to clicks. All posts are displayed in a tiled format from top to bottom.
IS support 120 Hz screen. In the upper left corner of the main screen is a list of activities. New subscriptions and likes are displayed there. There are push notifications for all actions with your or someone else's profile.
The shared posts menu shows other users' posts in the same shared feed.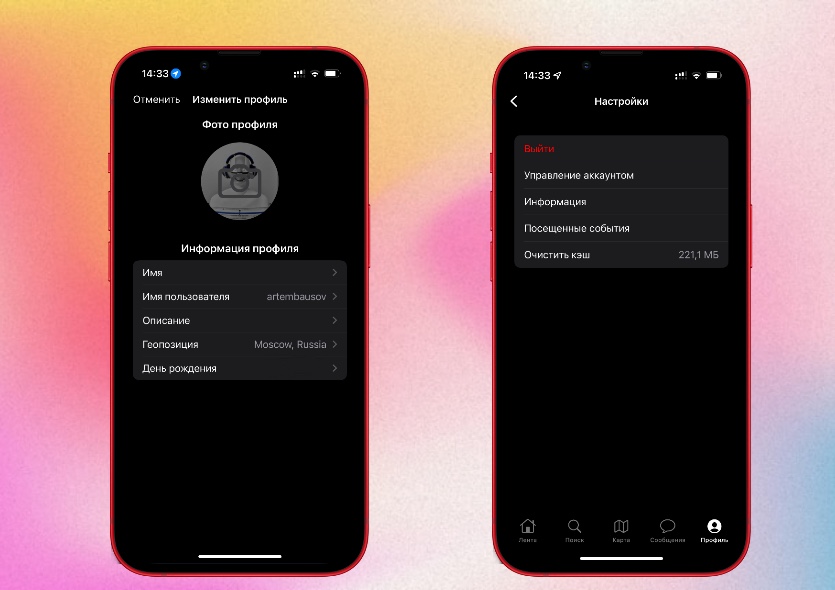 The third tab shows a map where you can create an event with geotagging. There you can specify the time of the event, choose its type, add photos and descriptions.
This functionality is left over from previous developments of the developer.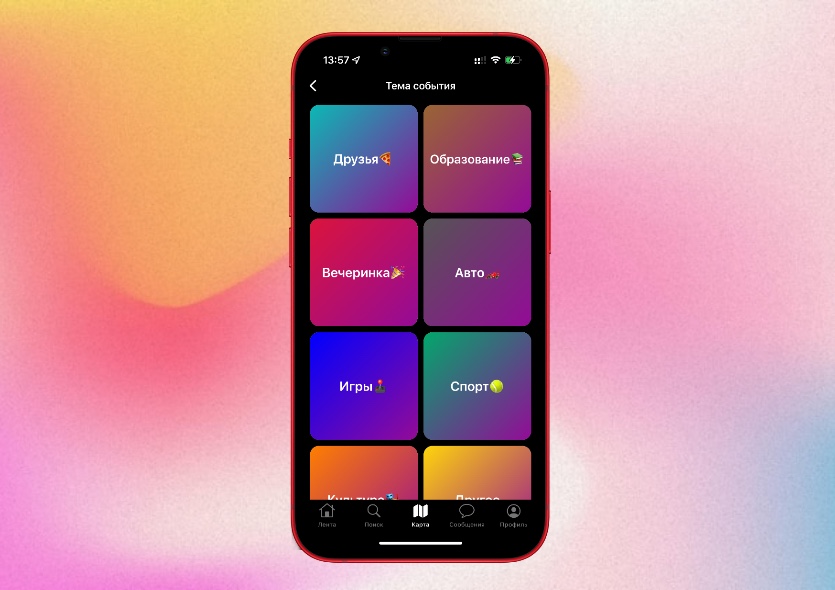 There are no numbers of your posts on the social network, but there are number of subscriptions and subscribers. Plus added for convenience analog of the director – A separate tab with messages, where you can create conversations of several people.
Editing a profile is common: you can specify a name, change a nickname, add a description, specify a birthday and your geotag. And update your profile photo, of course. This section displays all current and future events.
In the settings you can delete the account and clear the cache if necessary.
What the Fiesta can't do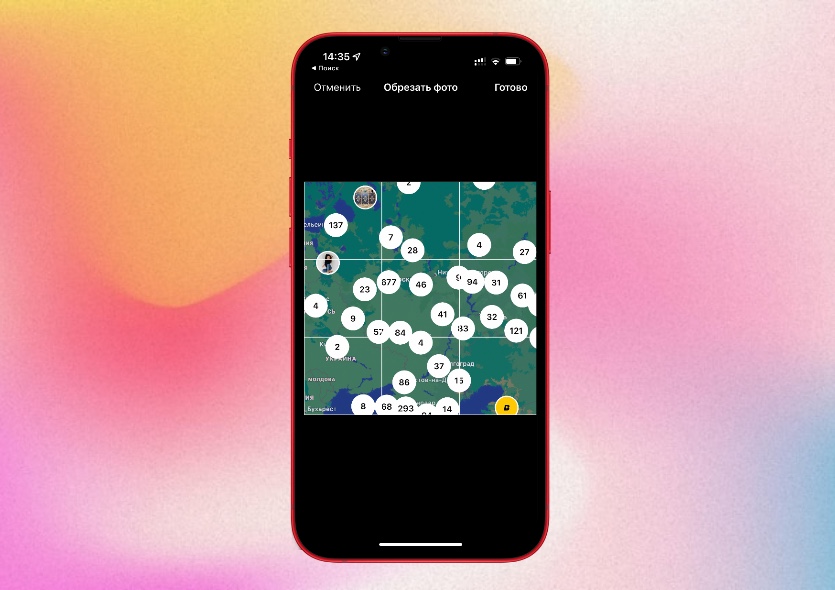 So far, you can only download square photos. There is no support for rectangles.
Built-in There is no photo or video editor yet. Will come to process content outside the program. Now you can only cut the material and there is no turning.
Multiple accounts are not supported. To change, you will have to re-authorize each time.
It is very inconvenient to publish several photos at once. Each must be pre-trimmed in the program and then selected.
Basic the feed is not updated automatically. To do this, always swipe from top to bottom, otherwise you will see what was before.
Conclusion
If you go through the Russian analogues of the most popular social network, you can choose only Fiesta.
Yes, the program still needs a lot of work. However, it is not as raw as the same Now. And Rossgram has not come out yet.
Here everything works stably, user-friendly interface, all functions and user base are already available. And it continues to actively replenish, keeping the social network in 1st place in the App Store.
Fiesta is now available to all iPhone owners right now (Android will be later).
🤓 Do you want more? Subscribe to our Telegram.


Bookmark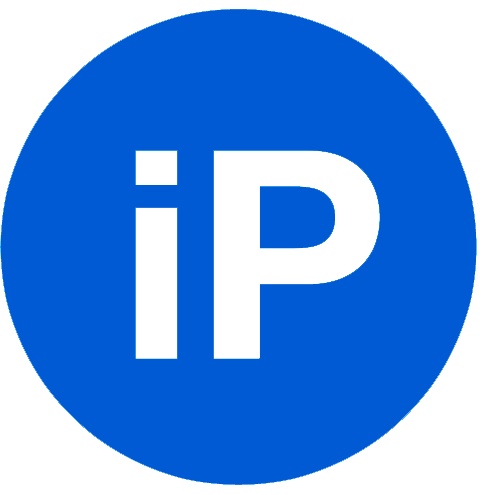 iPhones.ru
We understand what works fine in it and what doesn't.


To

←


Is PWM so harmful or not? We close the question of the flicker of the iPhone display once and for all

After

→


Thing. Car holder with a magnet for any smartphone, only 300 rubles
.