Zone Coverage – about Caprice: can we talk about him as a superstar here and now?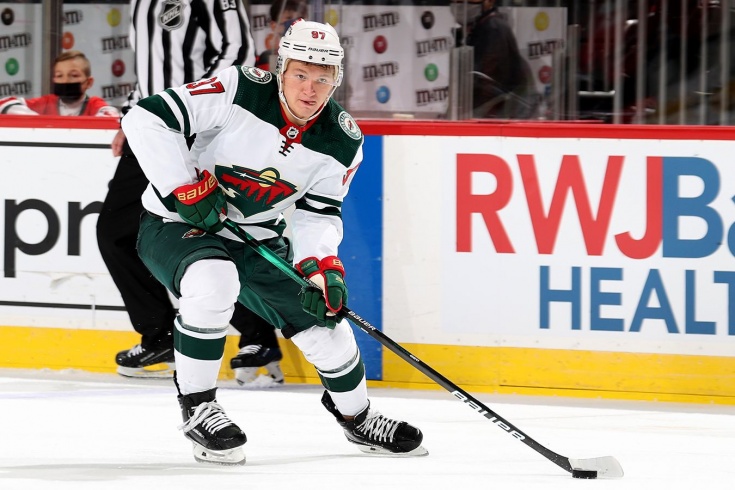 Zone Coverage journalist Marcus Warrington shared his opinion on the status of the Russian striker "Minnesota Wilde" Kirill Kaprizov.
"It is fair to say that Kaprizov started his career in the NHL, already in the status of a future superstar. But has he done enough to establish himself as one of the best players in the league by this time? Can we talk about him as a superstar here and now?
Caprice played only 120 matches. He has a few weeks ahead of him before the end of the first full NHL season. How long does it take to get a large enough sample of matches and draw similar conclusions? Add to this the subjective nature of the concept of "superstar", and you get a discussion with a few strong arguments from both sides.
The best way for a player to dispel all doubts about their status is to show themselves in the most important moments. That's how great players become great, earning such epithets as "outstanding" and "legendary". That's how promising stars become superstars. And Kaprizov will have the opportunity to test himself and try to use such moments this spring.
Caprice was not great in his only NHL playoff series. In fairness, it should be noted that he and his team then played against Fleury, then still playing for "Vegas" and won the season "Vezina Trophy". But the strongest hockey players find ways to throw goals to even the best goalkeepers. In order to truly establish himself as an NHL superstar, Kirill will have to significantly surpass his last year's figures in the playoffs. Then, in a series of seven matches of the first round, he scored only three points.
It is often said that regular championships are won by the depth of the lineup – and this is absolutely true. In order to reach the Stanley Cup playoffs, you need the contribution of all lines and each player. But you also need your leaders to drag the team to the most crucial moments. And Caprice can approach the main matches, maintaining the pace he has gained this season, and do just that.
And if he succeeds, it will finally be possible to say with confidence: "Wilde has a long-awaited superstar," Warrington was quoted as saying by Zone Coverage.
News on the topic
Minnesota newcomer: Caprice is a high-class talent. I knew he was very, very good